Fonterra says dividend will be just 10c, down from 40c, while final milk price for season just gone has been cut to $6.70 from the expected $6.75; Shareholders' Council says situation 'unacceptable'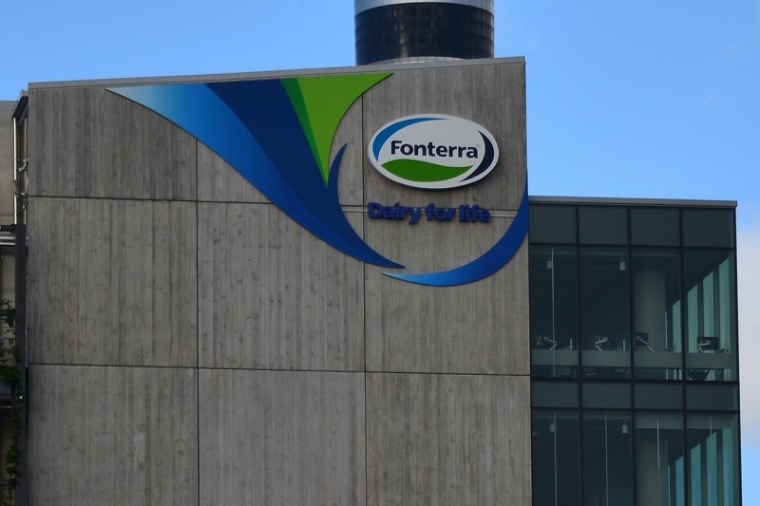 Giant dairy co-operative Fonterra's announced a slashing of its dividend to farmer shareholders and also a surprise late cutting of the milk price for the season just gone.
After a poor financial year - the full details of which Fonterra has yet to reveal - it will now just pay a 10c dividend, which has already been paid, while the milk price for the past season has been cut, very late, to $6.70 from $6.75. And Fonterra says it departed from the terms of the milk price manual to do that.
The Fonterra Shareholders' Council that speaks for farmer shareholders has come out with a surprisingly strong statement in response, expressing its "absolute disappointment", saying the situation is "unacceptable" and calling for a definitive plan of action from Fonterra.
Fonterra's result will be announced on September 13.
This is the statement from Fonterra:
Fonterra Co-operative Group Limited today announced a revision to its forecast 2017/18 Farmgate Milk Price, and updated its normalised earnings per share and dividend guidance.

The Co-operative is reducing last season's 2017/18 forecast Farmgate Milk Price to $6.70 per kgMS from $6.75 per kgMS. The previously announced 25-30 cents guidance range has been held but the Co-operative is indicating that it will be at or slightly below this range and it is likely that the full year dividend will be just the 10 cents already paid in April.

Chairman John Monaghan said the Board has made these decisions in the best long-term interests of its farmer shareholders and unitholders.

It is important for our Co-operative to have a strong balance sheet and, as we indicated in May, the higher milk price, which is good for our farmers, has put pressure on Fonterra's earnings, and therefore our balance sheet in a year which was already challenging due to the payment to Danone and the impairment of the Co-operative's Beingmate investment.

"You never want to have to reduce the Milk Price at the season's end, but it is the right thing to do and $6.70 remains a strong milk price.

"Maintaining a strong balance sheet has helped us to support farmers during tough seasons through our Co-operative Support Loan and being able to bring forward the Advance Rate Schedule and get money to farmers earlier in the season.

"We need to do everything within our control to keep these options on the table for when farmers need them. This means keeping our balance sheet strong.

Mr Monaghan said he wanted to be upfront with farmers and unitholders that to achieve this the Board has taken the step to depart from the amount calculated under the Farmgate Milk Price Manual. This is permitted within Fonterra's Constitution.

"During the process of closing our books for the financial year end, the need for these actions has become clear. Our forecast performance is not where we expected it would be. While the numbers are not finalised, our margins were less than we forecasted right across our global Ingredients and Consumer and Foodservice businesses."
...And this is the statement from the Shareholders' Council:
Duncan Coull, Chairman of the Fonterra Shareholders' Council, has expressed his absolute disappointment with today's Board decision to reduce the 2017/18 forecast Farmgate Milk Price by five cents to $6.70 per kg/MS in order to support the balance sheet, and the decision to retain more of the Co-op's earnings which will likely see no further dividend payment to Shareholders over the 10 cents distributed earlier in the year.

Mr Coull: "I can understand the Board's rationale and that it is prudent to protect the balance sheet, but the fact that we find ourselves in this situation is unacceptable. 

"While Council acknowledges that part of governance is managing risk, another key responsibility is to create long term value for Shareholders. Given today's announcement the question is 'how effectively is this being done?'. Shareholders and all New Zealanders have valid expectations that Fonterra delivers. 

"It shows that the Council-commissioned independent review into Fonterra's value creation over time, which will be presented to Shareholders in the coming months, is timely as is the Council-led Purpose and Vision workstream which seeks to provide greater clarity as to who we are, why we exist, and the legacy our people would like to see Fonterra create.

"The Board and Management have some challenges ahead in rebuilding confidence through consistent performance and prudent management of Shareholders' capital.

"Having effectively retained an extra 20-25 cents Council will seek to understand how this will be used and to what extent it will influence our gearing and credit rating as the strength of both is fundamental moving forward.

"The Board and Management can look forward to some very challenging discussions with Council over the coming weeks and we will be seeking a very clear understanding of the plans that are being implemented in order to restore confidence in the Shareholder base."