International dairy prices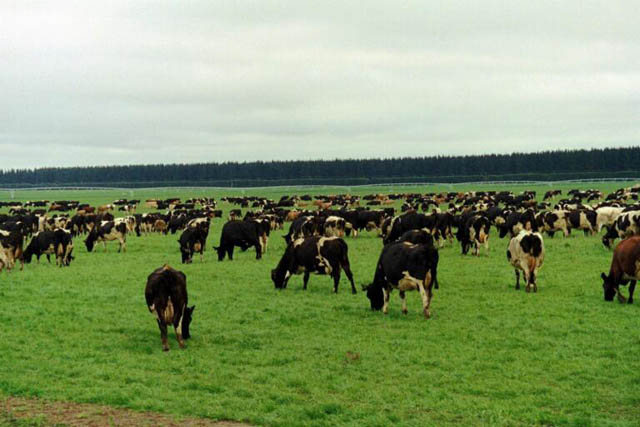 December- 2014
Summarized Market report from the Oceania USDA Marketing Service
Butter  prices are increasing at both ends of the range as the production is increasing. AMF and butter prices lifted at auction by 10%. Oceania prices $2775-$3400US
Skim milk powder  prices moved lower at the upper end of the range on the back of strong production and stocks building.   Auction prices fell by 3.2 % and Oceania values  at $2200-2700US .
Whole milk powder prices also lower as lack of demand from China dampens the market but some milk transferred to other commodities which are earning more. Auction values lifted much to eveyones relief by 1.4% on lower volumes. Oceania values now $2200-2600US
Cheddar Prices eased at both ends of the range on active production and strong demand. Cheddar prices steady at auction. Oceania prices at $3400-4100US
A little boost last week for growth rates in the south not because of volumes of rain but the small amount was well utilized by the pasture and growth rates are predicted to recover back to where they should be at this time of year.
In the north however good rains have reignited growth rates to nearly 40kg dm/day after the cold snap slowed forage performance especially in  new maize crops.
Temperature in southern regions has been  the major limiting factor to pasture growth, forage crop germination, and optimum animal performance and milk flows, are in definite decline in the deep south .
Fonterra announced their adjusted forecast payout to $4.70/kg ms, down 60c, but no change to the dividend level causing everyone to bring out their survival budgets.
Whilst this held no surprises, what is worrying out of this announcement is whole milk powder prices will need to lift soon by 40% to achieve this low payout, and with the global market awash with milk, some analysts think this is unlikely.
Fonterra also announced they have adjusted their production forecast downward, as the present payout will prevent farmers chasing volumes with heavy supplement use near the end of the milking season.
However, overnight a glimmer of hope, with the latest global milk auction lifting over 2% and best of all, whole milk powder prices lifted as well.
Other products produced mixed results with skim milk powders dropping, cheddar steady and other products lifting by 10%, to continue the volatile trend that has often characterised this season.
Also more caution is being expressed about when the upturn may occur, and bank economists are adjusting 2015/16 predictions down.
In a surprise move, sure to upset some existing shareholders, Fonterra launched a new company MyMilk, formed to attract opposition milk back, initially from Canterbury south, by waving for up to 5 years the cost of share capital.
This is seen as a dominant play by NZ's biggest dairy processor, as they aim to recover a bigger share from new dairy conversions, who have found other processors attractive, because less or no share capital is needed in often highly leveraged developments.
Damming evidence has found Fonterra culpible in the Government inquiry into the botulism scare for which they have taken reponsibility,  and had a serious upgrade of their food safety systems.
As yet no adverse reaction to the crash of dairy prices is being seen in the rural real estate market in the Waikato region where record prices have been achieved for properties in the Tatua catchment and strong Fonterra properties.
However, nationally there does appear to be some easing in per hectare values for dairy farms as budgets before the banks will struggle with the present payout.
- Farm cost indexes
- Interest rate trends
- Rural credit aggregates
- Farm sales activity
- International dairy pric
for saleyard and processor price trend graphs, see
Your access to our unique content is free - always has been. But ad revenues are under pressure so we need your direct support.