Prime Minister dismissive of ANZ, as it raises concerns over proposed bank capital rules eating away at GDP and pushing lending towards housing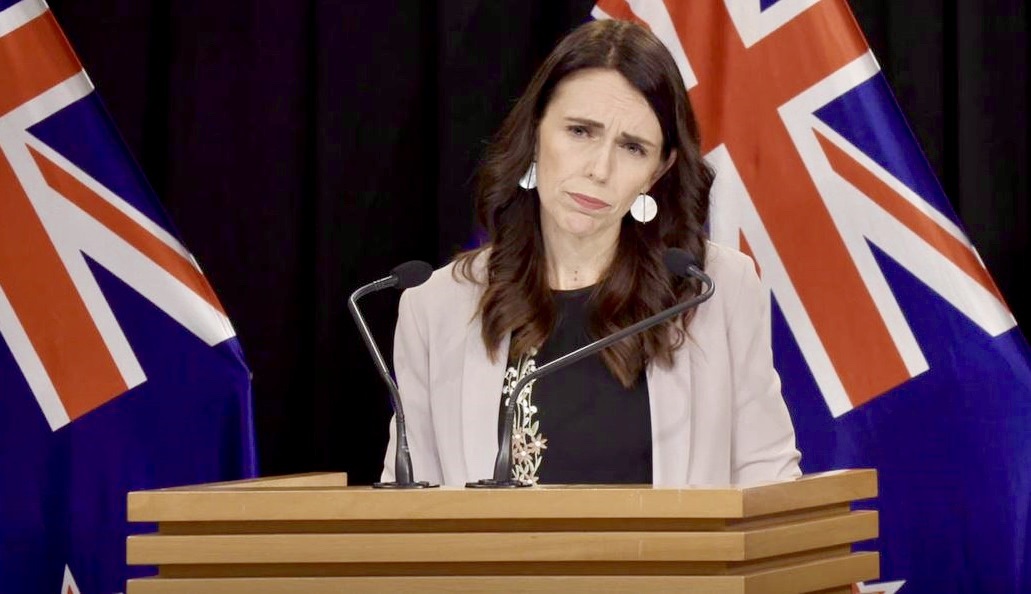 Prime Minister Jacinda Ardern is unempathetic towards banks ringing the alarm bells over the costs they'd incur if the Reserve Bank (RBNZ) implements its proposal to require them to hold more capital.
She made a dig at ANZ NZ and the chairman of its board, John Key, when asked in a post-Cabinet press conference on Monday about the bank's submission to the RBNZ's review.
Key said in the submission:
This submission presents analyses to illustrate our concerns, which include:

· In terms of the wider economy, ANZB estimates that the long run cost of the proposals, in present value terms, would be approximately 20% of GDP versus the Reserve Bank's estimate of 4%-12% of GDP.

· The Reserve Bank has not estimated the transitional impacts of the proposals, which ANZB estimates at GDP being 1%-3% lower over 10 years.

· For customers, ANZB believes potential increases in loan pricing and reductions in loan capital would particularly affect the agricultural and commercial sectors, and potential reductions in deposit pricing would adversely affect savers.

· The potential reallocation of bank capital towards the housing sector would increase the concentration risk on this sector and leave banks more exposed to any sharp correction in residential property prices, potentially increasing financial stability risks.
Ardern's nugget of 'context' 
Asked whether she was frightened about the potential costs of the RBNZ's proposals to the economy, Ardern said she hadn't seen Key's letter, but heard "some of the rhetoric coming out of ANZ".
She then made a pointed comment: "You'll be aware, of course, the Reserve Bank is doing some work with ANZ in a number of other areas at the moment. So I say that just for context.
"The second point I'd make is that the Reserve Bank has been consulting on some of the changes that they've been developing. Those are matters for the Reserve Bank and are yet to be finalised.
"So I think it would be premature to make any statements about relative impact on growth at this point."
This "context" Ardern mentioned includes the RBNZ requiring ANZ to complete independent reviews of its capital models and attestation process. This follows it revoking ANZ's accreditation to model its own capital requirements, citing a persistent failure in controls and the director attestation process.
The RBNZ is separately making ANZ increase its risk weighted assets by more than $10 billion, due to it carrying too little capital against its farm and residential loans.
Combined, these two issues mean ANZ's minimum regulatory capital requirement rises by more than $1 billion.
To add fuel to the fire, the RBNZ is looking into the way ANZ's shafted CEO, David Hisco, mischaracterised tens of thousands of dollars of expenses over nine years.
Banks' social license to operate 'brough into question' 
Asked whether she believed New Zealand needed to follow Australia in having a banking royal commission, particularly as ANZ reportedly ignored whistle-blowers who raised concerns over Hisco's spending, Ardern reiterated this was unnecessary.
"Pushing back on a royal commission doesn't mean that there aren't issues to be answered by the banks and work to be done. I think we've acknowledged that by the different streams of work we already have underway," she said.
"My concern with a royal commission is whether or not that actually takes us any further from what we've already been able to instigate.
"No one is saying that in not having a royal commission we have perfection. We do not. Nor are we saying the banks don't have questions to answer. They do.
"In fact, we're constantly reminding them, they have social license they need to maintain here. They are answerable to the New Zealand public."
Asked whether she believed banks still have that social license, Ardern said: "In recent times it's really been brought into question. They're the ones that need to restore that faith. We need to make sure there's faith in our institutions."
Ardern pointed to the second phase of the Reserve Bank Act review underway, which re-looks at the tools the RBNZ has to regulate banks.
The other work authorities have instigated is the RBNZ and Financial Markets Authority's banking and life insurance conduct and culture reviews, which have resulted in the Government committing to banning bank/insurance staff sales incentives and considering ways to legislate to better protect consumers.
The financial advice regime has also recently had a major overhaul. Advisers are now legally required to put their customers' interests first. They also have to meet higher professional standards and disclose more about how they're paid.