Jury out over whether the RBNZ will loosen loan-to-value ratio restrictions on Wednesday, with some observers raising doubts over whether an easing would have much of an effect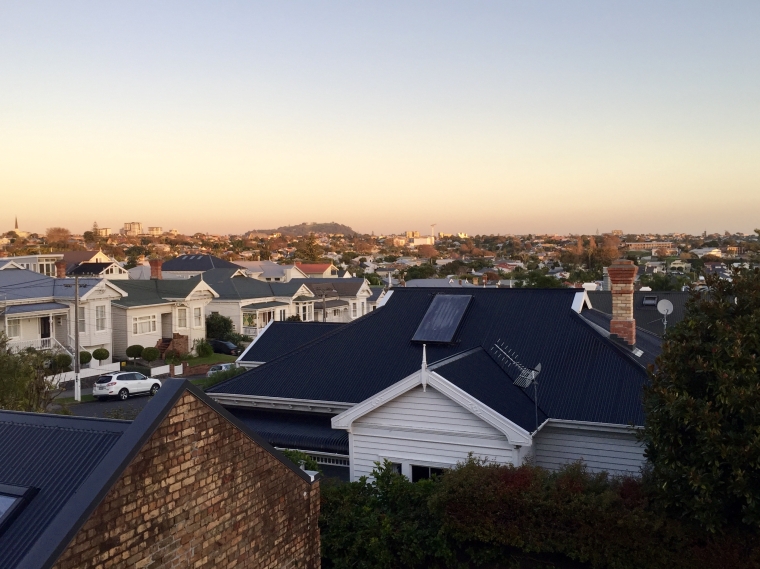 The jury is out over whether the Reserve Bank (RBNZ) will ease its mortgage lending restrictions when it reveals its biannual review of them on Wednesday.
The portion of all (investor and owner-occupier) new mortgage lending going to borrowers with deposits of less than 20% rose in January when the most recent easing of loan-value-ratio (LVR) restrictions kicked in.
It then tracked up a little in the nine months to September (the latest available data). Yet it's nowhere near the level it was at before LVR restrictions were introduced in 2013.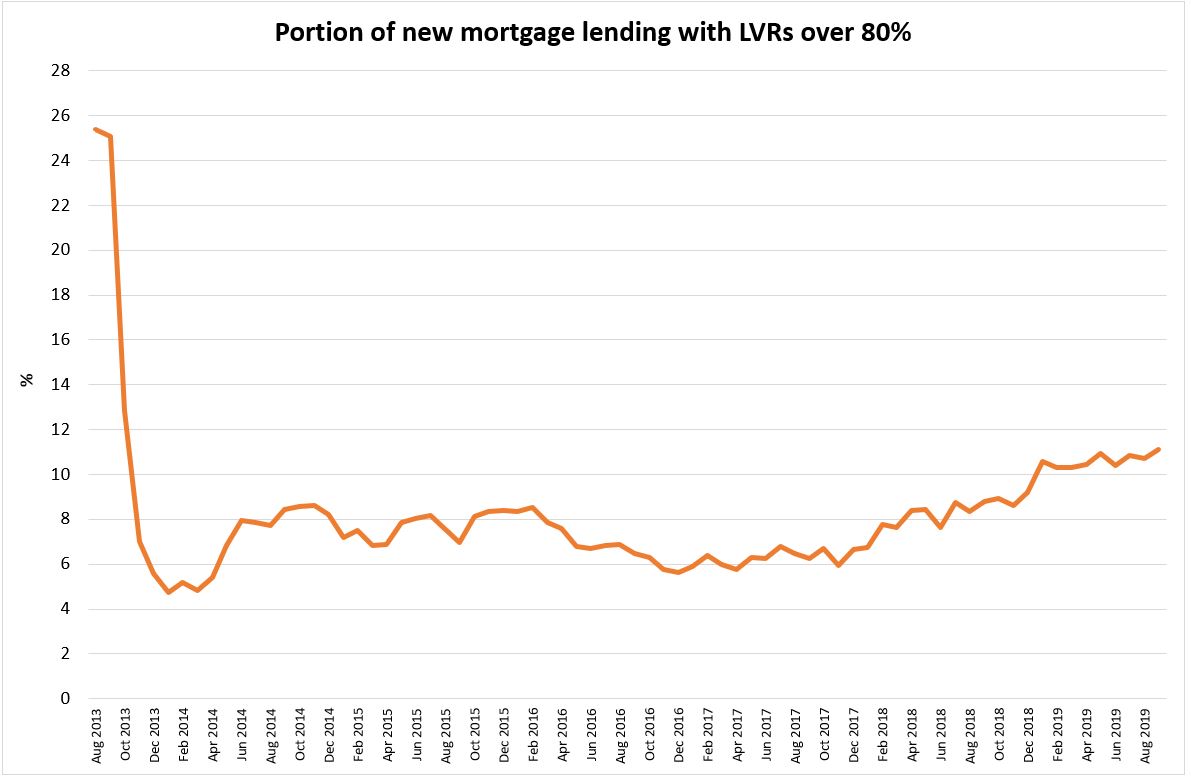 Looking at new lending to owner-occupiers, the portion that went to borrowers with deposits of less than 20% has hovered around 12% to 13% this year. This is below the RBNZ's "speed limit" of 20%, indicating banks aren't lending to as many high LVR borrowers as they're allowed to.
So, with banks already taking a more risk adverse approach than required by the RBNZ, the question is, will loosening LVRs have any impact at all?
Cave Financial Authorised Financial Adviser, Brett Sargent, believes it wouldn't.
He saw a fair bit of high LVR lending over March, April and May, but said banks have been increasingly risk adverse since then, making it more difficult for borrowers with 10% deposits to get approval.
Both ANZ chief economist, Sharon Zollner, and CoreLogic's head of research, Nick Goodall, believed banks' own mortgage serviceability requirements, rather than LVR restrictions, were constraining their lending.
LVR restrictions aren't all that binding at the moment, Zollner said.
Goodall said an uptick in house prices was affecting affordability. "Lower interest rates have helped, but otherwise we do think things are generally tighter."
Goodall said he'd joked with RBNZ staff that the only thing a loosening of LVR restrictions would do is give them some good public relations; make them look like the "good guys" ahead of them on December 5 announcing the outcome of their capital review, which will likely require banks to hold much more capital.  
Zollner maintained banks' prudence when it comes to debt serviceability is in part a result of Australia's financial services royal commission putting the spotlight on their conduct and culture.
She believed banks' consciousness around "doing right by their customers" had had more of an effect on their risk appetites than looming capital rule changes.
John Bolton - the founder of Squirrel, which provides mortgage broking services - had the same view around serviceability being the issue.
He believed the current restrictions were working well.
He said the housing market, particularly in Auckland, was showing signs of life, meaning there could be more lending at higher debt-to-income ratios.
"People can only stay out of the market for so long," he said.
Goodall had thought there was a 70% to 80% chance of the RBNZ loosening LVR restrictions, but shifted his view to 50% to 60%.
He'd noticed an increase in investor borrowing in recent months, as well as a small uptick in high debt-to-income lending.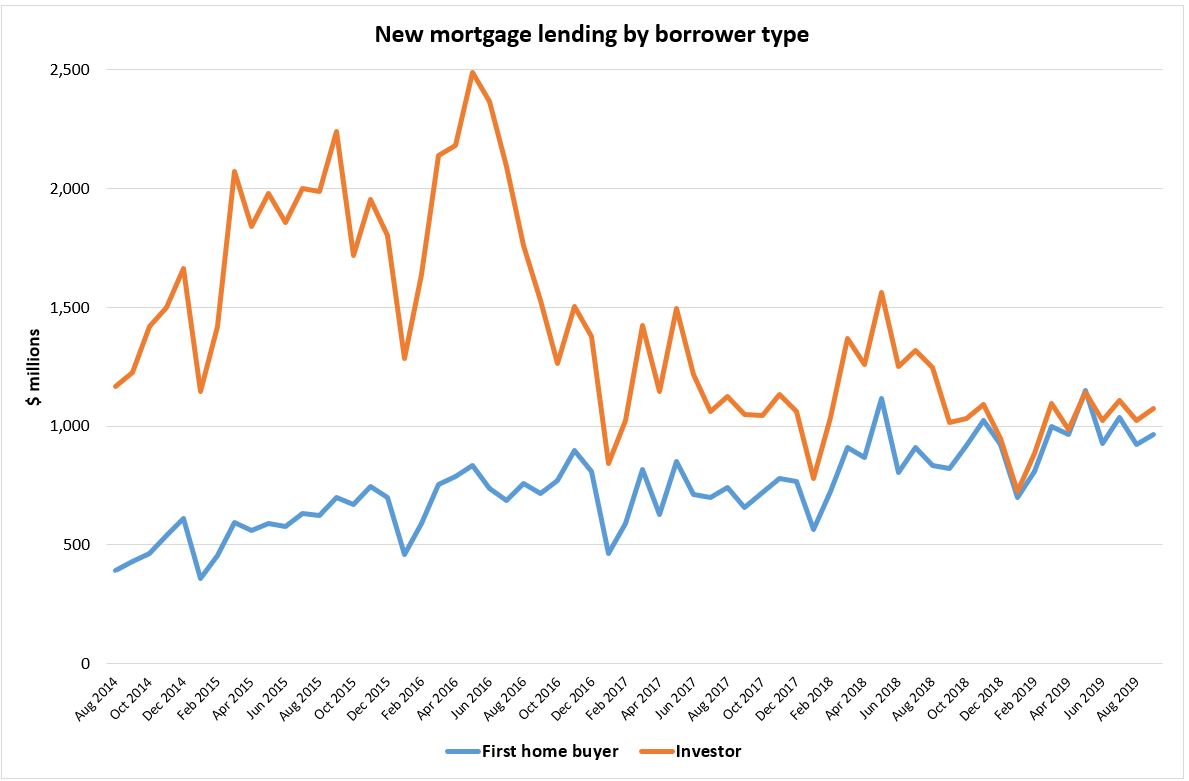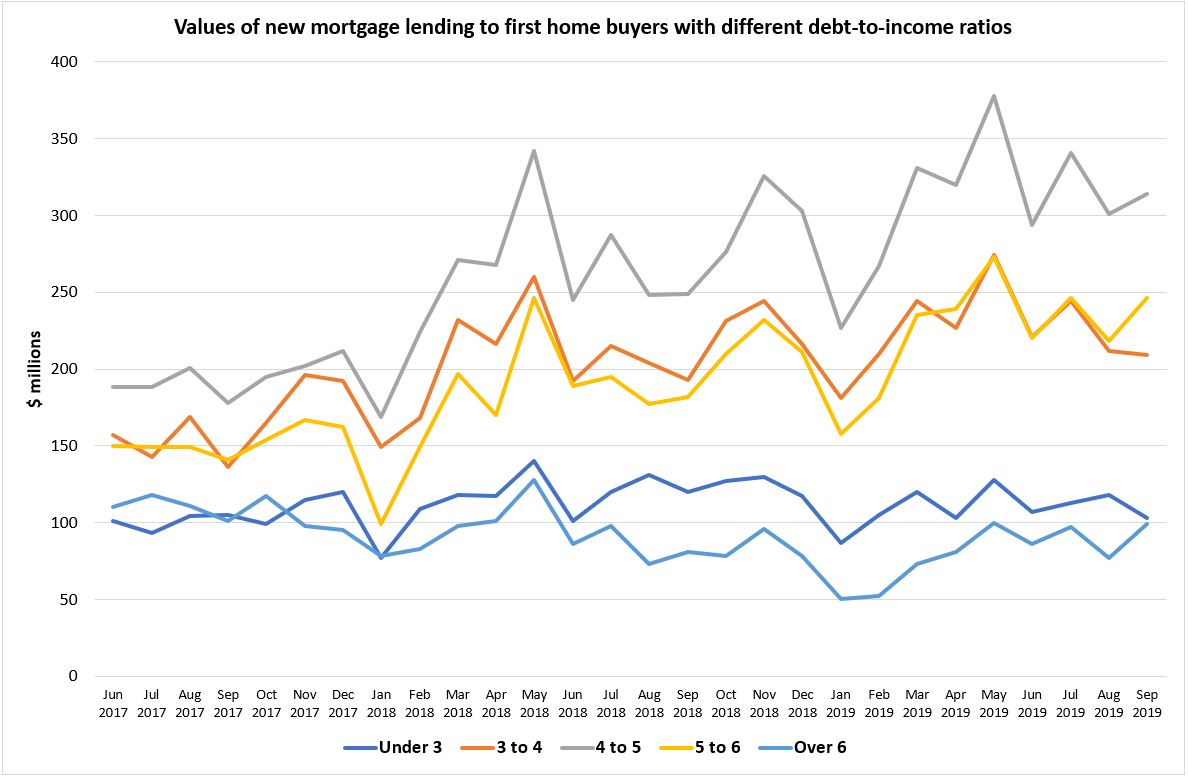 Zollner believed the RBNZ wouldn't loosen LVR restrictions, even though she said after the November 13 Official Cash Rate review that keeping the rate at 1% would increase the likelihood of an easing.
"The housing market's showing pretty clear signs of responding to the lower mortgage rates… housing affordability is stretched," she said.
Movements in the housing market stood out to Westpac senior economist, Michael Gordon.
Unlike the others, he believed easing LVR restrictions would prompt banks to lend more to borrowers with low deposits.
"The RBNZ must be satisfied that loosening the LVRs won't lead to a resurgence in the housing market and hence in financial stability risks," he said.
"We think that this will be the sticking point. The housing market is already accelerating on the back of a steep fall in mortgage rates and the removal of the prospect of a capital gains tax. House prices are up by 3.2% in just the last three months, which is about 13% annualised
"Loosening the LVRs would add even more fuel to the fire."
Currently banks are allowed to make no more than 20% of their residential mortgage lending to high-LVR (less than 20% deposit) borrowers who are owner occupiers, and no more than 5% of residential mortgage lending to high-LVR (less than 30% deposit) borrowers who are investors.
The Government is considering whether to give the RBNZ the ability to restrict bank lending with a debt-to-income tool. The matter is up for discussion as the part of the Reserve Bank Act review.
The RBNZ has always wanted the tool, but its head of financial system policy and analysis, Toby Fiennes, in August said that even if it had it, "we would be very unlikely to be using it right now".