The Reserve Bank says in the lead-up to the level 4 lockdown some $800 mln of extra cash was pumped into circulation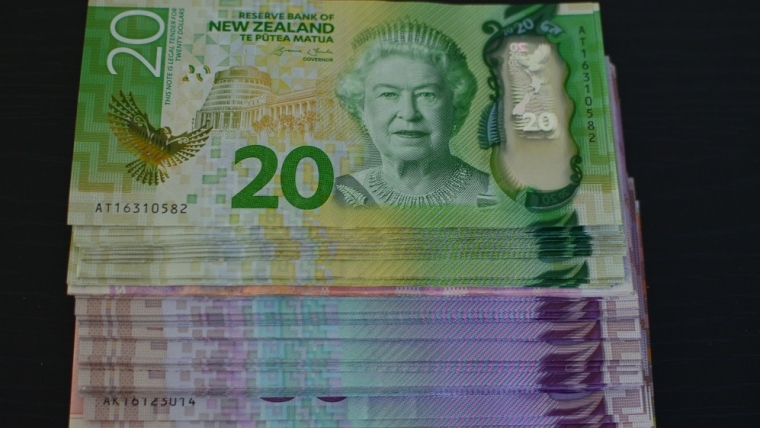 So, it looks like there really WAS some serious hoarding of cash going on in the immediate run-up to the level 4 lockdown in March.
The Reserve Bank's revealed in its Financial Stability Report issued on Wednesday that currency in circulation rose by around $800 million over the month of March alone.
That actually works out at about $160 for every man, woman and child in the country.
The RBNZ says in the FSR that there "was a significant increase in demand for cash from banks, retailers and the public in the days leading up to the country's move to Alert Level 4".
"As an essential service, ATMs and other retail cash operations continued as normal, with no material disruptions reported.
"Currency in circulation rose by around $800 million over the month of March, and it is expected that most of this will return to the Reserve Bank as New Zealand continues to move to lower Alert Levels."
The RBNZ had previously disclosed a big bulge in the amount of cash in circulation when publishing the annual figures on cash in circulation, based on how much was in circulation as of the last Wednesday in March. 
However, the specific March figure, and its massive increase, wasn't mentioned.
Of course the last Wednesday in March this year just happened to coincide with us all being locked up.
So, according to the RBNZ annual figures over $1 billion more in the hard folding stuff was out there as at March 25, 2020 than had been the case a year earlier. Total cash in the hands of the public was just under $7.318 billion, compared with $6.285 billion (the previous record) a year earlier.
The big stuff was in vogue, with over $3 billion worth of $50 notes (up over half a billion dollars on a year earlier) and well over $2.5 billion in $100 notes (up from over $2.2 billion). 
I made some inquiries about this after those figures came out - but at the time the $800 million extra in March figure (IE making up most of the $1 billion increase for the year) that the RBNZ has now revealed was not stated.
Who was withdrawing it and where it went, will presumably remain a mystery. If someone's grabbing a pile of cash out of the ATM they are not likely to tell anybody about it.
The interesting thing to watch now will be how quickly cash that may have found itself deposited in a mattress account is now 'put back', as the RBNZ expects it to be.
With credit cards having been put away for the moment, there have certainly been some suggestions that at least some people have been favouring using cash over cards since the lockdown. Maybe a mattress account that is now being dispersed?