After years of work involving thousands of staff & hundreds of millions of dollars, the big four banks say they've met the RBNZ's new outsourcing requirements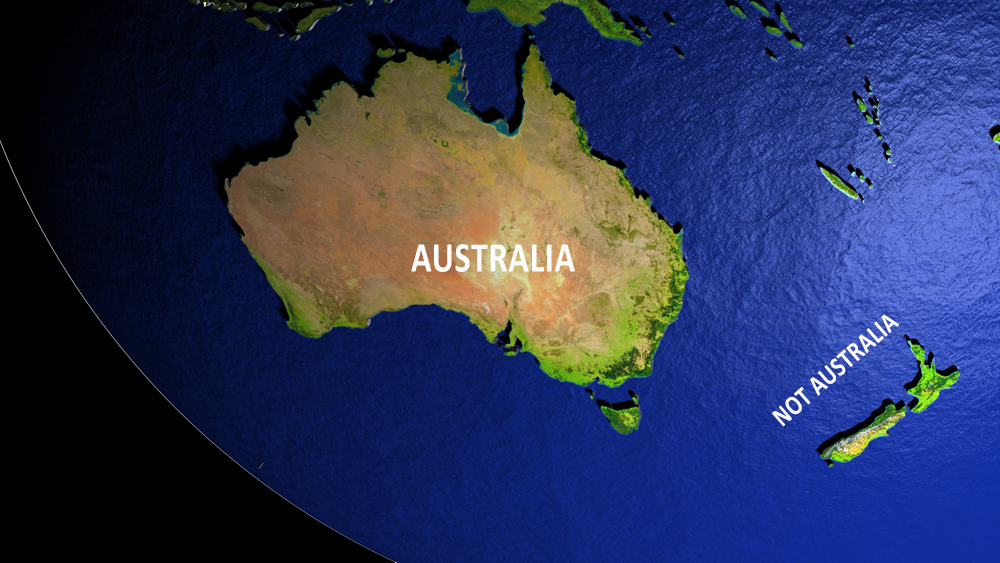 New Zealand's big four banks all say they met requirements for the Reserve Bank's new outsourcing policy by the October deadline, in what was a resource intensive, time consuming and expensive process.
As the Reserve Bank (RBNZ) puts it, outsourcing occurs when a bank uses another party to perform business functions that would traditionally have been undertaken by the bank itself. Common examples of outsourced activities include information technology (IT) processing, accounting and call centres.
The RBNZ requires the big four banks to have the legal and practical ability to control and execute outsourced functions. A key issue is the big four systemically important banks that dominate the NZ banking landscape, be able to keep operating in NZ if something goes wrong with one of their key service providers, or Australian parent banks.
Introduced in 2006, the RBNZ announced the revised outsourcing policy in 2017 after two years of consultation. This followed it determining in a 2014 review that the policy was being inconsistently applied, compromising the stability of the financial system in stress situations, and potentially undermining the viability of the RBNZ's Open Bank Resolution (OBR) policy.
As the RBNZ's then-Deputy Governor Grant Spencer put it in 2017: "The [outsourcing] policy ensures that a failed bank will be able to continue to provide liquidity and a basic level of banking services to customers. This means that wider systemic effects from a bank failure can be kept to a minimum."
In 2019 it emerged the directors of NZ's big banks had told the RBNZ quarterly for years that their banks were fully compliant with their regulator's outsourcing policy when they may not have been, albeit the banks individually played this down.
The biggest regulatory project in the history of the ANZ Group
ANZ NZ, the country's biggest bank, has transitioned to the RBNZ's revised outsourcing policy, or BS11, and will continue to "adhere to the new obligation," a spokeswoman for the bank says. She says the project was completed ahead of schedule in the first half of this September financial year.
It was a big project.
"BS11 was the single largest regulatory project in the history of the broader ANZ Group, with 700 staff working on the project across New Zealand, Australia, Singapore and Bengaluru," the ANZ NZ spokeswoman says.
"The implementing of BS11 has been a five-year programme of work for ANZ, costing over $580 million."
ANZ NZ CEO Antonia Watson last year told interest.co.nz under RBNZ requirements ANZ NZ in some cases needs to be able to stand up services in NZ with no reliance whatsoever on the ANZ Group within six hours. Watson said such a scenario would have to be a pretty dire one.
"it's hard to think of what that scenario might mean when our parent would want to jettison 25% of the group. So it would be pretty dire," Watson said.
"I'd love to have spent that money on customer propositions, but it will protect the New Zealand banking system in some kind of crisis."
In comments attributed to David Bullock, its Executive General Manager for Technology and Operations, ASB says it completed the requirements for the RBNZ's outsourcing policy by the end of June.
"The ASB programme began in July 2017 and more than 500 of our people supported this process over the six-year period. As part of this, some systems were brought to ASB, and we've taken the opportunity to upgrade some technologies, to better support our customers. The overall programme implementation cost was about $150 million," Bullock says.
A BNZ spokesman says the bank successfully completed its BS11 programme delivery ahead of the October 1 deadline. 
"The programme involved a significant investment of time and resources over six years. Over $160 million was invested in the programme, with hundreds of staff from both BNZ and [parent] National Australia Bank involved in delivery. This included staff from technology, risk, markets, finance, treasury, front line bankers, procurement, and product teams," the BNZ spokesman says.
"While BNZ doesn't comment on specific operational changes, we note that the policy's objectives have been achieved, with more banking services now provided within New Zealand, reducing reliance on offshore parent banks."
In May 2018 BNZ customers suffered a weekend service loss with most banking, online banking, EFTPOS and ATM services, hit after power was lost by NAB in Melbourne. At the time the RBNZ told interest.co.nz NZ's major banks should have systems in place to prevent such a scenario reoccurring, once they've implemented the revised outsourcing policy.
Westpac NZ 'onshores' jobs
Speaking to interest.co.nz on November 6 after Westpac NZ posted its annual financial results, CEO Catherine McGrath said the bank had "hit the compliance date" and was now waiting for a final report from the RBNZ.
"Our view was to make sure we had robust capability inside New Zealand, including New Zealanders to talk to New Zealanders about tough situations...It's really good to now have it done and closed off," McGrath said.
She said Westpac NZ had "onshored" about 200 jobs from Australia over the past year, with some of these due to choices made about how the bank meets the outsourcing requirements.
A Westpac NZ spokesman adds work began in 2017, with the project team peaking at about 600.
"We relocated a number of systems and processes to New Zealand as part of BS11 implementation, including in finance, credit risk and sanctions screening, for which we created new roles locally," the Westpac NZ spokesman says.
"Our BS11 implementation represented our largest ever regulatory project, however we don't generally disclose the costs of such projects."
When parent the Westpac Banking Corporation considered selling Westpac NZ in 2021, it cited the RBNZ's new outsourcing policy with the "requirement to structurally separate Westpac's NZ business operations from its operations in Australia," as a factor in it being "appropriate to assess the best structure for these businesses going forward."
The figures disclosed by ANZ NZ, ASB and BNZ suggest implementing the revised outsourcing policy cost them at least $890 million combined. Thus adding Westpac NZ's undisclosed cost to this suggests, all up, it has cost the big four banks more than $1 billion.
Key features of revised policy
As the revised outsourcing policy applies to all locally incorporated banks whose NZ liabilities, net of amounts due to related parties, exceed $10 billion, it also applies to Kiwibank, albeit it's not required to separate any functions from an offshore parent. And all locally incorporated banks are required to have business continuity plans to ensure they can keep offering their services to NZ customers if something goes wrong with one of the entities they outsource to.
.Key features of the revised outsourcing policy include:
a formal definition of outsourcing;
a formal engagement process with the RBNZ on new proposed outsourcing arrangements with related parties;
robust-back up arrangements for key functions outsourced to a parent or other related party;
strengthened contractual provisions for outsourcing arrangements;
foreign-owned locally incorporated banks to produce separation plans;
clarity on the level of service a bank must be able to continue providing in the event of a failure and possible separation from its parent.
Speaking in 2017 Spencer said the outsourcing policy enhances the viability of OBR as a way to resolve a bank failure, therefore reducing the risk of public funds being required to bailout a failed bank.
"The policy ensures that a failed bank will be able to continue to provide liquidity and a basic level of banking services to customers. This means that wider systemic effects from a bank failure can be kept to a minimum," Spencer said.
He also noted that "every effort" had been made to keep compliance costs as low as possible without compromising the outsourcing policy's key objectives.
The RBNZ estimated the cost to the banks of implementing the revised outsourcing policy would be a gross $550 million, equivalent to 2.8% of the banks' cumulative after-tax profits over the five years to 2017. This, Spencer said, should be viewed in the context of helping to minimise the costs of a banking crisis. The RBNZ estimated the net benefit of the policy would be $2.2 billion.
Banks estimated the policy could cost them $870 million, and produce a net benefit of $1.9 billion.
The October 1 deadline for the revised outsourcing policy was pushed back 12 months in March 2020 at the onset of the Covid-19 pandemic.
*This article was first published in our email for paying subscribers early on Monday morning. See here for more details and how to subscribe.