RBNZ to use external experts and focus groups in next phases of the biggest review of NZ bank capital requirements ever undertaken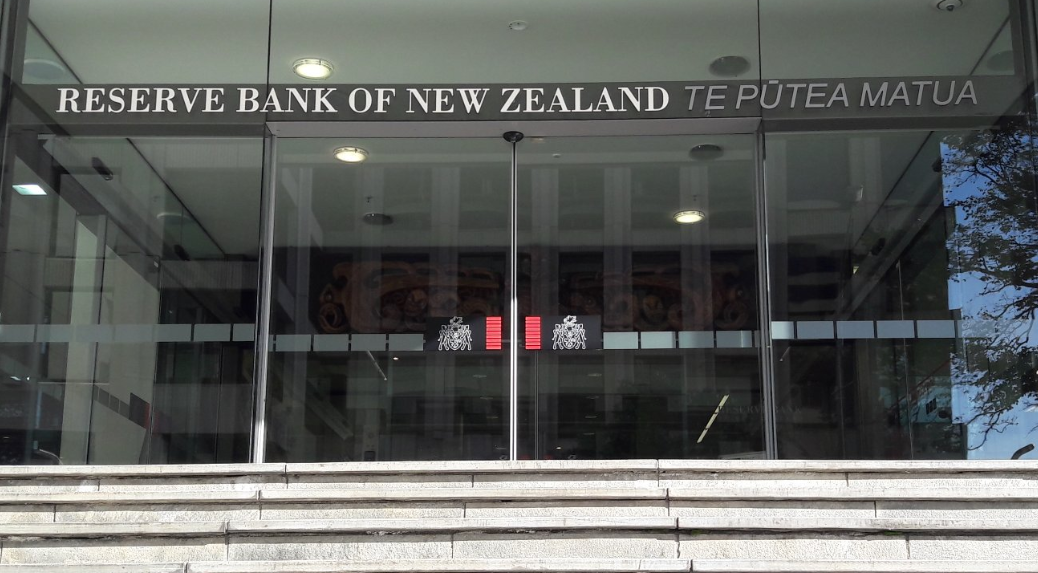 The Reserve Bank says it will appoint external experts to review its proposals to increase bank capital, and will bring together focus groups to get an understanding of how New Zealanders feel about risks in the financial system.
This news comes after the deadline for submissions on the Reserve Bank's proposals to increase banks' regulatory capital requirements closed on Friday, as the biggest review of New Zealand banks' capital requirements ever undertaken nears its conclusion.
The Reserve Bank says 164 submissions have been received.
"The submissions will now be collated and published along with a summary in June. The Reserve Bank will continue its stakeholder outreach programme, which includes conducting focus groups to understand how New Zealanders feel about risks in our financial system, how these risks could affect them, and how the risks should be managed," the Reserve Bank says.
"The Reserve Bank is also in the process of appointing external experts to independently review the analysis and advice underpinning the proposals. Their reports will be part of the suite of information considered in the final decision-making process of the review. An announcement is planned by the end of November, with implementation of any new rules starting from April next year. There will be a transition period of a number of years before banks are required to fully comply with any new rules."
"Our policy development process is to develop policy options, lay out our thinking on the nature of the costs and benefits of the policy being consulted on, seek input from affected parties, and produce a full cost benefit around any modified proposals before making final policy decisions," the Reserve Bank says.
The Reserve Bank is scheduled to issue a bi-annual Financial Stability Report and hold a media conference on Wednesday November 27, which appears as a likely opportunity for the regulator to detail the final capital review decisions.
The capital review kicked-off in early 2017, but really ratcheted up in December last year when the regulator issued a paper detailing just how much it proposes bank capital requirements should increase by. The Reserve Bank is proposing that bank capital requirements increase by about $20 billion over five years with the bulk of the heavy lifting to be borne by ANZ, ASB, BNZ and Westpac, which currently enjoy a favourable capital position over other NZ banks. 
"The proposals are consistent with steps taken by other banking regulators after the Global Financial Crisis. There is increasing evidence that the costs of bank failures – both economic and well-being costs – are higher than previously understood," Reserve Bank Deputy Governor Geoff Bascand says.
However bank lobby group the New Zealand Bankers' Association (NZBA) publicly issued its submission on Monday arguing NZ banks are already well-capitalised and strong by international comparisons. NZBA describes the Reserve Bank proposals as excessive and maintains they will cost "households, businesses and our economy" around $1.8 billion a year, with the regulator's assumption bank shareholders will be happy to increase equity in NZ banks via retained earnings and lower dividends "implausible."
Asked what the "stakeholder outreach programme" has involved to date, a Reserve Bank spokeswoman gave the answer below.
We have undertaken extensive consultation and stakeholder engagement in the 2 years since we announced this review.

 We have moved beyond the usual engagement with regulated entities – bilateral meetings have been held with banks and a bank forum was held in February 2019, for example - and supplemented the formal submission process with other types of engagement. This process has involved bilateral meetings with representatives of non-bank industries and representatives of NGOs with an interest in societal well-being. As well, we have held a facilitated workshop with representatives of member-based community organisations, and plan to run more of these in the weeks and months ahead. We are currently making arrangements for further community-based workshops and bilateral meetings, for example, and have offered to provide seminars for members of business groups. Our focus groups will help us to understand how New Zealanders feel about risks in our financial system, how these risks could affect them, and how the risks should be managed.

 The inclusive approach to engagement reflects the nature of the policy we are considering. The policy affects all New Zealanders – both in terms of the benefits (greater protection from banking crises) and the costs (higher interest rates relative to the status quo). Because of the broad reach of the policy we want to help groups who might not otherwise feel able to contribute, engage with the proposal and provide us with their views.

 Our engagement remains open to requests, and ongoing.
For background and detail on the proposals and bank capital in general, and the nuts and bolts of what's proposed, see our three part series here, here and here.  Additionally the Reserve Bank proposes to designate the big four as systemically important banks meaning they'd have capital requirements above and beyond other banks.
Figure 1 below comes from the Reserve Bank's consultation paper.