ANZ chief economist Sharon Zollner now expects the Reserve Bank to cut interest rates three times before the end of 2019 to combat a global and domestic environment 'turning sour'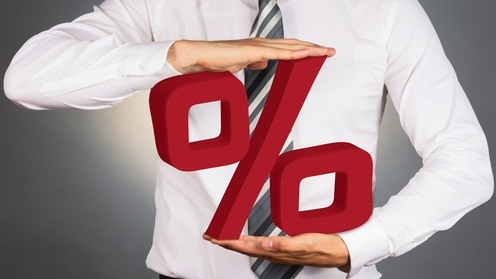 Economists at the country's largest bank now see the Reserve Bank having to cut interest rates three more times this year to combat an economic environment they describe as "turning sour".
ANZ's economists were the first to pick late last year that the RBNZ would be forced to cut interest rates this year - and now they are first to pick the OCR going as low as 0.75% this year.
Kiwibank economists on Monday changed their call also and picked an OCR of 0.75% and possibly lower by next year.
But ANZ chief economist Sharon Zollner, in an update issued on Tuesday said that both global and domestic economic risks were now "one-way traffic".
"We now expect 25bp OCR cuts in August, September, and November, taking the OCR to 0.75%."
It's seen as a given in the marketplace that the RBNZ will cut the OCR to 1.25% on Wednesday. But before the start of the week most big bank economists were seeing the low point for the OCR as being 1%. 
That position is evolving rapidly.
Zollner said global risks have "escalated dramatically" in recent days as US President Donald Trump imposed further tariffs on China's imports, and China retaliated by stopping purchases of US agricultural goods and allowing the yuan to depreciate through the key psychological level of 7 to the USD.
"The reaction in global markets has been dramatic, with sharp falls in equities and bond yields, and we expect the volatility to persist.
"And this time (unlike the inexplicable equity plunge in December) it seems an entirely rational response. The escalation in trade tensions will hit both the US Chinese economies hard, and cause collateral damage across Asia in particular. Global commodity markets are coming under increasing pressure and New Zealand's commodities are unlikely to escape scot-free," Zollner said.
And there are other channels through which the New Zealand economy will be affected, potentially quite rapidly, she says, including:
·Businesses' confidence to invest and employ. This has been surprisingly low for some time relative to the rest of the domestic data-flow and we suspect that global risks are playing a large part in this.
·The weaker yuan reduces the ability of China to pay top dollar for our commodities. And it may well have quite a bit further to go, depending on the appetite of China's authorities to let it move.
·The lower yuan will also export deflationary pressure via cheaper imports.
"And all this is happening at a time when the New Zealand domestic data flow has weakened markedly, the economy is vulnerable, and inflation is below target and set to fall. We were already expecting two more OCR cuts this year, starting this week. The labour market data for Q2, due to be released later this morning, is historical, whatever it brings. Forward indicators for labour demand such as job ads and hiring intentions have dropped sharply. The RBNZ will be far from confident it will be able to tick the 'full employment' box a year from now," Zollner says.
"And however the RBNZ on Wednesday allocates downside risks between its central forecast or its risk profile around that, the fact is it is all turning sour rapidly, and the RBNZ will feel the need to do what it can to support New Zealand economic growth, employment and inflation over the turbulent period ahead.
"It is worth noting that our forecasts do not yet incorporate the impacts of the RBNZ's proposed sharp increase in banks' capital requirements. In our view the impacts of this on both the price and availability of credit will be more significant than the Reserve Bank anticipates. This provides further downside risk to the OCR outlook over 2020, but the policy will not be finalised until November."