RBNZ ups its efforts to ensure the debt market operates properly by extending its bond buying programme from central to local government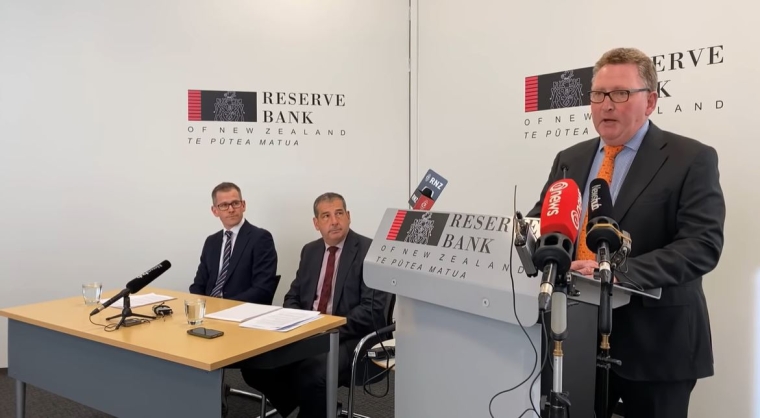 The Reserve Bank (RBNZ) is continuing to ramp up its efforts to support liquidity and smooth market functioning by offering to buy Local Government Funding Agency (LGFA) Bonds.
The offer opened at noon on Monday and will remain open until "further notice".
The RBNZ said it's making a "small scale offer", but wouldn't put a dollar figure on it.  
The move is distinct from its March 23 commitment to buy up to $30 billion of New Zealand Government Bonds over 12 months. This decision was made by the Monetary Policy Committee (MPC) to keep interest rates low with the aim of meeting its mandated inflation and employment targets.
The RBNZ's offer to buy LGFA Bonds on the secondary market is being done for "liquidity management purposes and to support market functioning".
It therefore complements the announcement it made on March 30 to buy New Zealand Government Bonds maturing on April 15 2020 and May 15 2021.
LGFA CEO Mark Butcher welcomed the RBNZ's move. He told interest.co.nz: "Markets do go through periods of dislocation, but then they return back to balance again. But you can't stop borrowing if you're a large entity if things have shut down...
"This helps give the local government sector some confidence they can still borrow; they can still carry on…
"They [the RBNZ] recognise the public policy aspects of local government and what they have to do as well. It's important to have an orderly mechanism for borrowing to continue."
BNZ interest rate strategist Nick Smyth said: "The RBNZ's decision is a welcome development for the non-government sector of the NZ fixed income market which has come under increasing strain over the past month. 
"Even though the sizes will be small, it signals that the RBNZ is willing to step into the market as a buyer, in an attempt to restore liquidity. This should help free-up balance sheet capacity for dealers, which should, in turn, comfort investors that the market will remain liquid, if they need or want to sell.  
"We see the decision to include just LGFA bonds at this stage as a pragmatic one. LGFA is much larger than any other NZ issuer in the market, with $10.5 billion of bonds outstanding at present ($9.5 billion excluding the soon-to-mature Apr-20 bond), and is a benchmark curve of sorts for the non-government market. It provides approximately 90% of funding to the local government sector. 
"As a 'quick and easy' first step into the non-government market, LGFA is the obvious choice. It removes the need for the RBNZ to 'draw a line' at this stage, in terms of whether other issuers are included or excluded. 
"At the May MPC [Monetary Policy Committee] meeting, we think the MPC is likely to formally increase the size of its QE [quantitative easing] programme and include LGFA bonds. 
"It is at this point that the MPC is also likely to deliberate on whether to include the bonds of other semi-government NZ issuers, with Housing NZ Ltd one natural candidate. 
"We think market function would need to deteriorate further, and spreads widen, to see the MPC bring forward this decision. QE purchases of LGFA bonds (and possibly other semi-government issuers) would be large-scale, unlike these small-scale financial stability-motivated purchases."
For a summary of what the RBNZ's doing to support cashflow and liquidity, see this story written on March 31, and this story with updated news, written a few days later.