A wrap of all the tricks the Reserve Bank's pulled out of its bag (so far) to keep cash flowing through the economy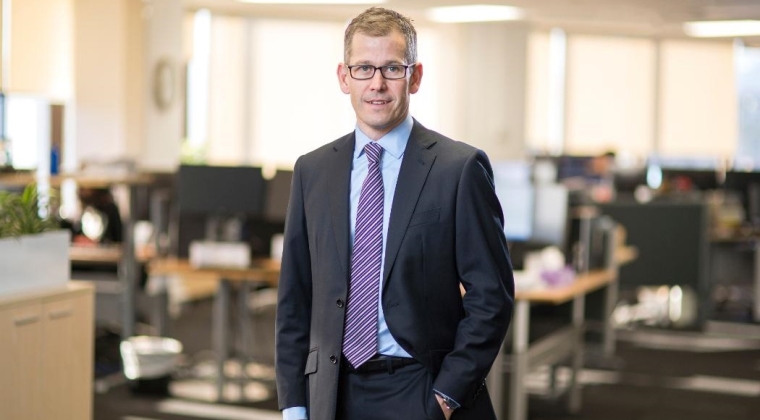 The Reserve Bank (RBNZ) has been rolling out a series of programmes in recent weeks to encourage banks to keep lending.
The "banker of banks" is doing what it can to support liquidity - or help banks and other market participants convert assets or securities into cash as they need to.
Put another way, RBNZ Governor Adrian Orr said the RBNZ has been trying to "keep the cash-flow moving around the economy - between banks, firms, households, and the government".
Here's a break-down of what the RBNZ's doing:
Open Market Operation for Corporate and Asset-Backed securities
Banks will from Tuesday be able to swap their holdings of "Corporate Paper" (big business debt issuances typically with shorter maturities) and other "Asset Backed Securities" for the RBNZ's cash.
Assistant Reserve Bank Governor Christian Hawkesby told interest.co.nz the corporate paper market "isn't functioning well" at the moment. Market players are stepping back and corporates aren't seeing this as a reliable source of funding.
By the RBNZ giving banks the opportunity to exchange corporate paper for cash in a repurchase agreement, it's encouraging banks to support the corporate paper market. This in turn enables corporates to keep issuing this form of short-term debt.
"It's a way for us to support the corporate market, help them manage their cashflows and to do that through the usual channels through their banks," Hawkesby said.
The RBNZ will offer up to $500 million a week as a part of this programme. It will review the programme in 12 months' time or sooner if demand diminishes.
Hawkesby said: "It's unclear to us how much the facility will be used… In some ways, just by providing this backstop, it should help the market to function more normally."
Because the programme is targeted at supporting securities with short, three-month terms, he said they could be rolled over during the 12-month period the programme is in place.
Offer to purchase NZ government bonds near maturity
The RBNZ on Monday started offering to buy back New Zealand government bonds that are due to mature on May 15, 2021, on behalf of the New Zealand Debt Management Office - the issuer which is part of the Treasury.
Hawkesby acknowledged there were investors who would like to be able to liquidate these bonds so they have cash available.
While he doesn't expect all investors to sell the RBNZ these bonds, the buyback programme could help liquidate a sizeable portion of the $11 billion on issue.  
"When a government bond matures, the government has to pay back the investors their principle and then that becomes a huge cash injection all at once if it occurs on the maturity date," Hawkesby said.
"By us purchasing the government bond back early, we're effectively smoothing out that cash injection through the lifetime as we're purchasing it back from investors.
"It's something that we've done in the past."
Large Scale Asset Purchase programme
The RBNZ on March 23 launched a Large Scale Asset Purchase or quantitative easing programme.
It will buy up to $30 billion of New Zealand Government bonds over 12 months on the secondary market (IE from banks and others that already hold these bonds).
By buying government bonds, the RBNZ increases demand for these bonds, which in turn reduces the yield on these bonds.
Because a number of the interest rates in the economy are calculated off the yield interest rates for government bonds, a move to reduce these rates will enable retail banks to lower their mortgage and business lending rates. This encourages people to spend, stimulate the economy and keep inflation and employment near their targets.
Investors (including retail banks) also receive a cash injection when they sell government bonds to the RBNZ.
Term Auction Facility
The RBNZ from March 20 started offering banks loans with three, six or 12-month terms.
It is taking government bonds, residential mortgage-backed securities, and other bonds as collateral.
The aim of the facility is to ensure banks remain well-funded. It also prevents the cost of bank funding from increasing, which in turn keeps interest rates for businesses and households low.
While loans of up to $2 billion are available at each daily auction, Hawkesby said only about $1 billion has been taken up to date.   
"It hasn't been taken up at scale at this point. We think it's largely banks checking they're operationally ready to use it, when they do need it," he said.
Loosened capital rules
The RBNZ has given banks a year's leeway before they have to start holding more capital, in line with new rules announced in December.
On March 16 it announced banks will only have to start making their seven-year capital transitions on July 1, 2021, instead of July this year. The RBNZ says this will free up an extra $47 billion, which banks could lend.
And on March 24, the RBNZ announced it is reducing banks' Core Funding Ratio from 75% to 50%. The Core Funding Ratio requires banks to meet a minimum share of their funding from retail deposits, long-term wholesale funding and/or capital.
This is in part being done to support banks as they give mortgage holders affected by COVID-19 the option of deferring their repayments by six months.
All of these measures have been taken in addition to the RBNZ's Monetary Policy Committee on March 16 slashing the Official Cash Rate by 75 basis points, to 0.25%, and stating it will remain here for a year.
In summary, Hawkesby said: "A key message here is that New Zealand banks are very highly capitalised and have very strong liquidity positions. They are in a very strong position to manage the shock that the economy and the financial system is facing."
He emphasised that the RBNZ is simply supporting the banking system so it can keep doing its job.
More will be needed
Kiwibank chief economist, Jarrod Kerr, said there was now "plenty" of liquidity in the market, with around $21 billion cash in the system, compared to around $7 billion in "normal" times.
"What fund managers and banks are actually seeking, is an outright buyer for credit," he said.
"As a next step, we'd expect to see the RBNZ become active in buying council (AKL, LGFA) debt and maybe Housing NZ debt (although very small market). Then corporate bonds will possibly be added in any further bouts of stress.
"So far, it's fair to say the RBNZ is successful in calming markets."
Likewise, ANZ strategist, David Croy, said he believed the RBNZ's programmes will be effective in easing market pressures, but "rollover risk for large issuers remains a pertinent issue in some segments".
*This article was first published in our email for paying subscribers. See here for more details and how to subscribe.