Those both pro and anti the way the RBNZ has done its QE programme acknowledge it had no choice but to intervene to calm the bond market back in March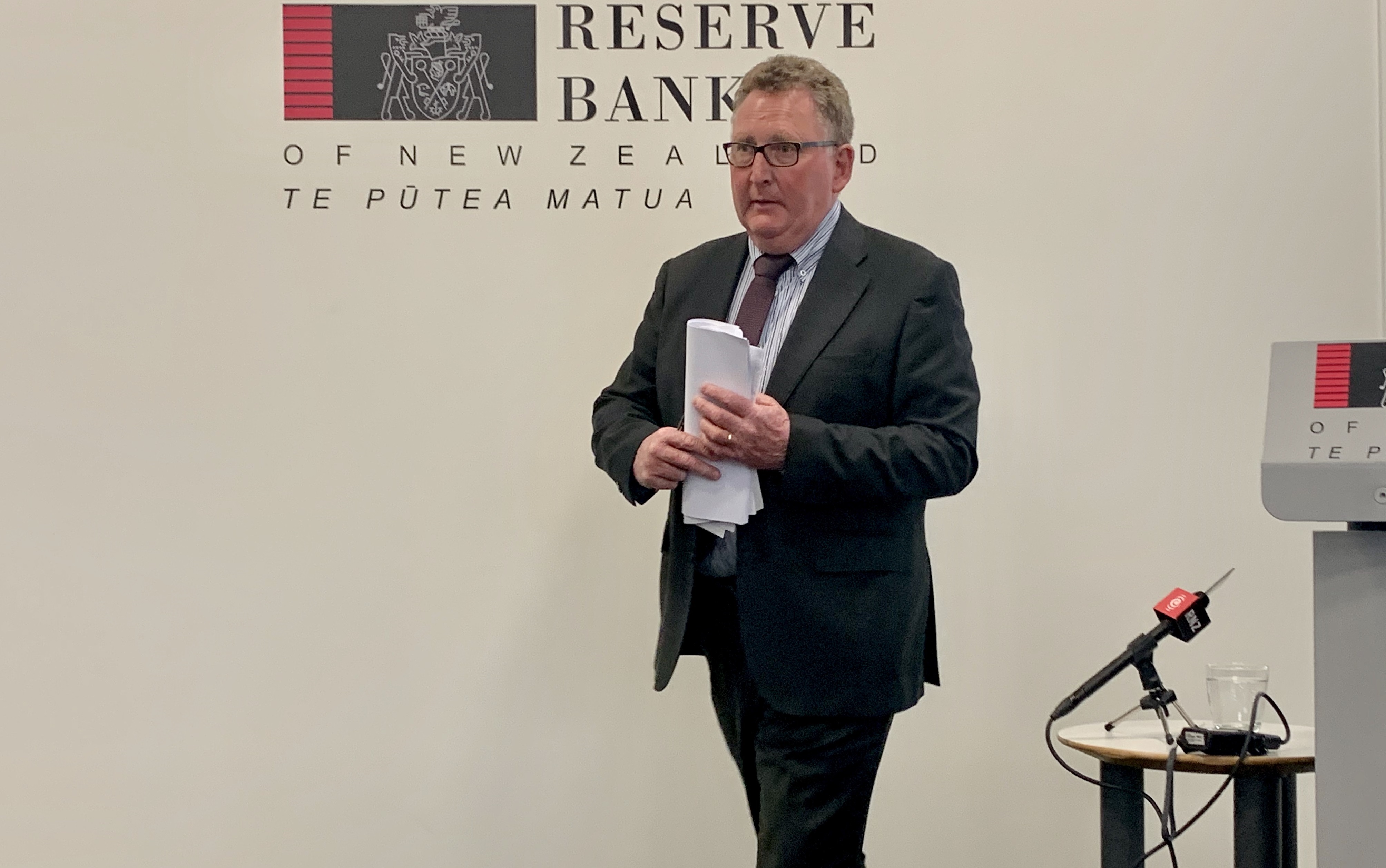 As house and share prices reach record highs, people are turning their attention to the impacts of the Reserve Bank's (RBNZ) $100 billion quantitative easing (QE) programme.
Most of the focus has rightly been on whether the RBNZ's stimulus will in fact flow into the 'real economy', boosting inflation and employment in line with its monetary policy mandate.
However, in critiquing the policy, one has to consider the counterfactual. What would've happened had the RBNZ not launched its QE, or Large-Scale Asset Purchase (LSAP) programme in March?
Some would argue the central bank could've essentially printed money and given it to Treasury to inject directly into the economy, rather than rely on this stimulus flowing through the banking system.
But when it comes to the RBNZ achieving its other mandate of maintaining financial stability, there's more widespread agreement it had no other option but to become a buyer of last resort in the bond market.
"I don't think the Reserve Bank could or should have done anything else," ANZ senior economist Liz Kendall told interest.co.nz.
"Part of the reason the bond market has stayed functional now is because the Reserve Bank is always there and able to conduct purchases with the LSAP…
"If the RBNZ just did temporary financial stability measures, we can't say for sure whether they'd be enough or whether they'd be long-lasting enough relative to the LSAP, which gives them [the RBNZ] a lot of ammunition."
Four days before the RBNZ launched its QE programme on March 23, Kendall and her ANZ colleagues released a note saying it "urgently" had to intervene in the New Zealand Government Bond market to "restore smooth functioning in the wake of the recent blowout in yields that is threatening to undermine monetary policy settings".
Kendall explained, uncertainty caused by Covid-19 saw a lack of trading, which led to bond yields spiking at a time the RBNZ's monetary policy settings were aimed at keeping these yields, and thus interest rates, low.
She saw this tightening of financial conditions in the midst of an evolving crisis as a "red flag".
Kendall and her colleagues could not have been clearer at the time: "We believe the market needs RBNZ action of a larger magnitude than anything seen or envisaged before. Times are anything but normal and time is of the essence."
When the RBNZ on March 23 announced its QE programme, set at $30 billion at that time, it made it clear it was doing so to "meet its inflation and employment objectives" - IE for monetary policy purposes.
However, it noted the connection to financial stability, saying: "Committee members' attention was drawn to the tightening in financial conditions over the past week.
"Interest rates on long-term New Zealand government bonds had risen significantly, affecting the cost of wholesale funding for any banks accessing the market at this time.
"Such increases mean that the reduction in the OCR announced on March 16 was not effectively passing through into interest rates faced by borrowers."
Kiwi Wealth's head of fixed interest, Diana Gordon said: "Should he [RBNZ Governor Adrian Orr] have intervened in the market? Absolutely.
"It was really scary time for our market in terms of liquidity and I think their intervention was well-timed and definitely necessary…
"It just took a willing large buyer in the market to stabilise everything."
Gordon also pointed out how essential it was for the RBNZ to commit to buying Local Government Funding Agency Bonds.
"Considering we were… on our knees in March, it's quite remarkable we've been able to come back," she said.
However, unlike Kendall, Gordon said: "I don't think you need to do $100 billion or $60 billion [of QE] to stabilise that market."
Investment banker, turned risk and strategy consultant, Raf Manji, agreed.
He said the RBNZ simply signalling it was there to buy bonds off bondholders would've been enough to calm markets.
But contrary to Gordon and Kendall, Manji has been calling for the RBNZ to do QE by buying bonds direct from Treasury, rather than doing so through the secondary market (enabling banks to clip a ticket in the process).
Had the bond market not been so flooded by New Zealand Government Bonds, Manji believed the RBNZ would not have had to get as involved as it did to ensure smooth market functioning.
The RBNZ has to date bought $29 billion of New Zealand Government Bonds and $1.3 billion of Local Government Funding Agency Bonds via its QE programme. 
It also has a number of other initiatives set up specifically to support liquidity in the market.