ANZ New Zealand economists call for RBNZ quantitative easing 'in the ballpark of' $15 billion to $20 billion annually to soothe financial markets and ease bank funding costs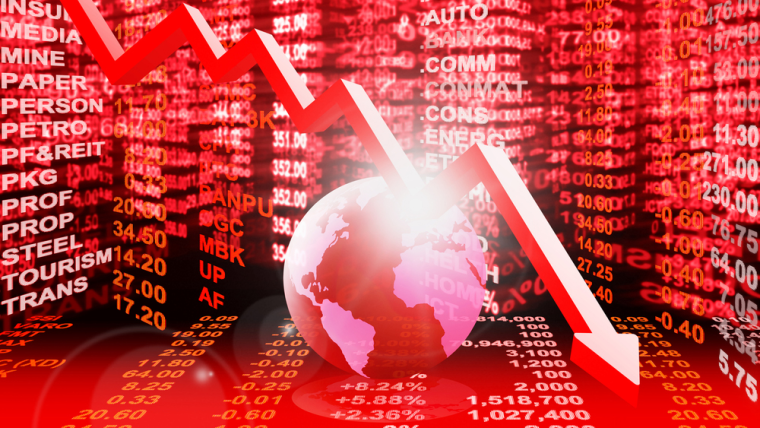 By David Croy, Liz Kendall & Miles Workman*
Key points
The RBNZ has signalled that if further monetary stimulus is needed, it will conduct large-scale asset purchases (also known as 'QE').
• Quite separately from its monetary policy decisions, the RBNZ is also charged with implementing monetary policy and ensuring the orderly functioning of the financial system.
• Under its powers to implement monetary policy, the RBNZ has broad scope to intervene in markets. The RBNZ frequently transacts with the market in FX swaps and this power could be used to intervene in the NZGB market to restore smooth functioning in the wake of the recent blowout in yields that is threatening to undermine monetary policy settings.
• This is becoming a matter of urgency, with markets now very stressed. Bills/OIS and 3-month Bills/LIBOR spreads have widened dramatically, yields on NZGBs have risen significantly, and the curve has steepened sharply.
• The knock-on impact in the high-grade market has been significant, with the rise in the risk-free rate (ie. NZGB yield) exacerbated by a sharp widening in credit spreads, which is in turn undermining policy settings and threatening financial stability.
• Large-scale asset purchases will also be required soon. Net core Crown net debt will increase to 30-50% of GDP over the next 5 years, with issuance of NZGBs perhaps increasing to $23-25bn over fiscal 2021 and 2022, maybe more.
• We think RBNZ QE in the ballpark of $15-20bn per annum will be needed to soothe the market and ease funding costs. This is consistent with the pace of QE seen in the US during QE3 post-GFC. If anything, more stimulus than this could be needed, given the simultaneous global fiscal blowouts that look to be in train.
The details
In response to the rapidly evolving COVID-19 situation, both the RBNZ and Government have stepped up to support the economy. The OCR has been slashed, bank capital freed up, and Government spending is set to ramp up enormously. And there is more to come.
The RBNZ has signalled that they will support the functioning of the financial system and will conduct large-scale asset purchases if needed. Both of these are both becoming more urgent, with markets now very stressed. There are two immediate issues:
• Bills/OIS and 3-month Bills/LIBOR spreads have widened dramatically, with inter-bank markets trading much higher to the OCR than normal.
• Yields on NZGBs have risen significantly; the curve has steepened dramatically, and the spill-over effects are visible across the physical bond market.
Both these developments represent a perverse and significant tightening in financial conditions at a time when easing is necessary – this needs to be addressed urgently.
The RBNZ is responsible for deciding the appropriate monetary policy stance to stabilise the economy and meet its targets – a decision made by the monetary policy committee, which is likely to involve QE in due course.
But in addition to that, the RBNZ is responsible for implementing monetary policy; ensuring that markets trade in an orderly fashion consistent with monetary policy settings. The legislation around that is not prescriptive. It is flexible, so that the RBNZ can do what is necessary to ensure sound functioning of markets, provided action is consistent with its mandate to implement policy settings (rather than change them). There is nothing to stop the RBNZ from intervening aggressively to calm markets at the current juncture.
There are a number of steps that the RBNZ can take (in addition to the steps already taken) to help contain the blowout in yields and spreads. These include:
• Remaining active in the FX swap market to maintain downward pressure on short basis.
• Purchasing NZGBs as part of its monetary policy implementation to ensure smooth functioning of domestic markets. This is quite separate from QE. The aim would be to get both short- and long-end bond yields down to a level more consistent with the level of the OCR and the RBNZ's forward guidance, and to fill the liquidity void. We see this is as crucial step to ensure that issuance of Government bonds can be maintained, with the next NZDM tender due at 2.00pm today.
• Later on (whether at the May Monetary Policy Statement or earlier), begin a large-scale asset purchase programme. This is QE in the 'traditional' sense, and although there is a perception in the market that the RBNZ is not ready or eager to embark on this, we believe they have the capability and can commence it at any time, now that the 25 March OCR Review has been cancelled. As Governor Orr said in an interview yesterday, LSAPs would require the MPC's go-ahead, but as Monday's OCR cut demonstrated, MPC can convene at any time.
Right here and now, purchasing the NZGB 21s and perhaps longer bonds would do a lot to support market functioning. Yields on the 21s shot up around 25bps after NZDM cancelled the buy-back, which has had a huge impact on the short end and wider bond curves. Other initiatives will be required in time, but soothing the bond market is the most pertinent concern at present.
The pressure on bond markets will only increase from here unless action is taken, and large-scale asset purchases will be needed very soon too, given the extent of the economic fallout and the magnitude of the coming fiscal spend both here and offshore, which will only put more pressure on bond markets.
The Government has unveiled a broad COVID-19 response package and signalled more spending will come. This, alongside lower revenues and automatic stabilisers will increase Government debt dramatically. The impact depends on the path for GDP, the scope of more stimulus, and many other factors. But we estimate that net core Crown debt may need to increase $60- $120bn to 30-50% of GDP. In that environment, reassuring markets would require asset purchases at a very large scale. Compared to the Half-Year Update guidance, this could see increased bond issuance by around $50b (or more) on a cumulative basis to June 2024.
That is a lot. Too much for the market to absorb. We think RBNZ purchases of NZGBs in the ballpark of $15-20bn will be needed to soothe the market and ease funding costs. Such a pace is consistent with the pace of QE3 (in percent of GDP terms) seen in the US.
Back then we were also in the midst of a sovereign debt crisis. The backdrop is different now, but we do have a synchronised fiscal easing coming down the pipe globally, with this crisis set to overshadow the GFC in terms of magnitude. Annual gross NZGB issuance in 2021 and 2022 could potentially increase beyond the circa $20bn issued in fiscal 2011. Given that, we believe the market needs RBNZ action of a larger magnitude than anything seen or envisaged before. Times are anything but normal and time is of the essence.
---
*This article is a report released by ANZ NZ's economics team. It can also be found here. David Croy is ANZ NZ's strategist, Liz Kendall and Miles Workman are senior economists at ANZ NZ.