BNZ economists raise the possibility that the Reserve Bank might hike the Official Cash Rate by half a percentage point in one go - something that last happened over 21 years ago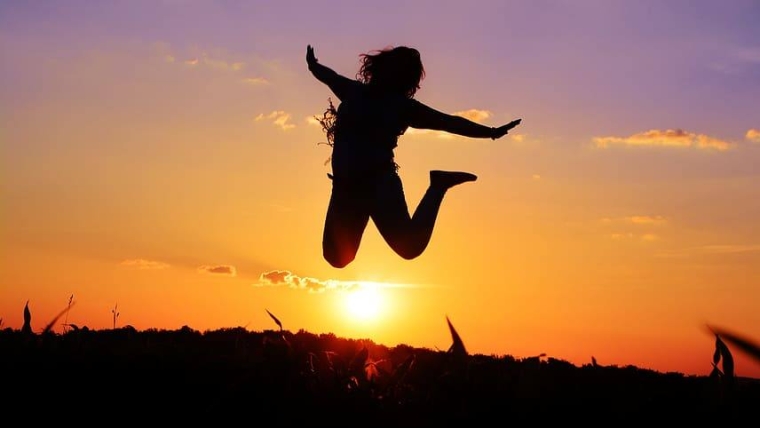 BNZ economists say the Reserve Bank (RBNZ) might consider doing a double-jump hike to the Official Cash Rate before the end of this year.
Which means the central bank could consider raising the OCR by half a percentage point in one go, rather than just in quarter of a percentage point increments as is usual. The OCR has not been hiked by more than 25 basis points in one move since May 2000.
After the RBNZ last week made a marked 'hawkish' shift in monetary policy stance, which was then two days later following by searing hot inflation figures, economists have been sharpening their pencils.
Westpac economists have already forecast that the OCR might be raised (in 25-basis-point moves) from the current 0.25% to 1.00% by November.
And in BNZ's latest Weekly Overview, BNZ senior economist Craig Ebert said the BNZ is formally expecting the RBNZ to start with a 25bps hike at its August 18 Monetary Policy Statement, with a follow up 25bps, to 0.75% at the November MPS.
"However, an increasingly viable alternative is for the cash rate to get to 1.00% by November," Ebert says.
"This would most likely entail 25 point moves at successive August, October and November policy meetings.
"However, it also captures the potential for a 50-point move at one or other of the MPS events, which might involve a pause in October's [Monetary Policy Review]."
As stated at the top of this article, it's most usual for the RBNZ to only move the OCR in 25bps jumps - but bigger moves have been done if circumstances are believed to warrant it - particularly downward moves.
In August 2019, for example, the OCR was dropped from 1.5% to 1.00% in one move in response to rapidly declining business sentiment.
And last year in March of course there was the quick plummet from 1.00% to the current 0.25% - and that wasn't even during an official interest rate review, but was instead an emergency cut in response to the fast evolving Covid crisis.
BNZ's Ebert, as well as raising the possibility of a 50bps OCR move this year, says the BNZ economists "also sense a degree of upside to current OCR pricing for 2022, based on our core view the cash rate gets to 1.75% by the end of that year".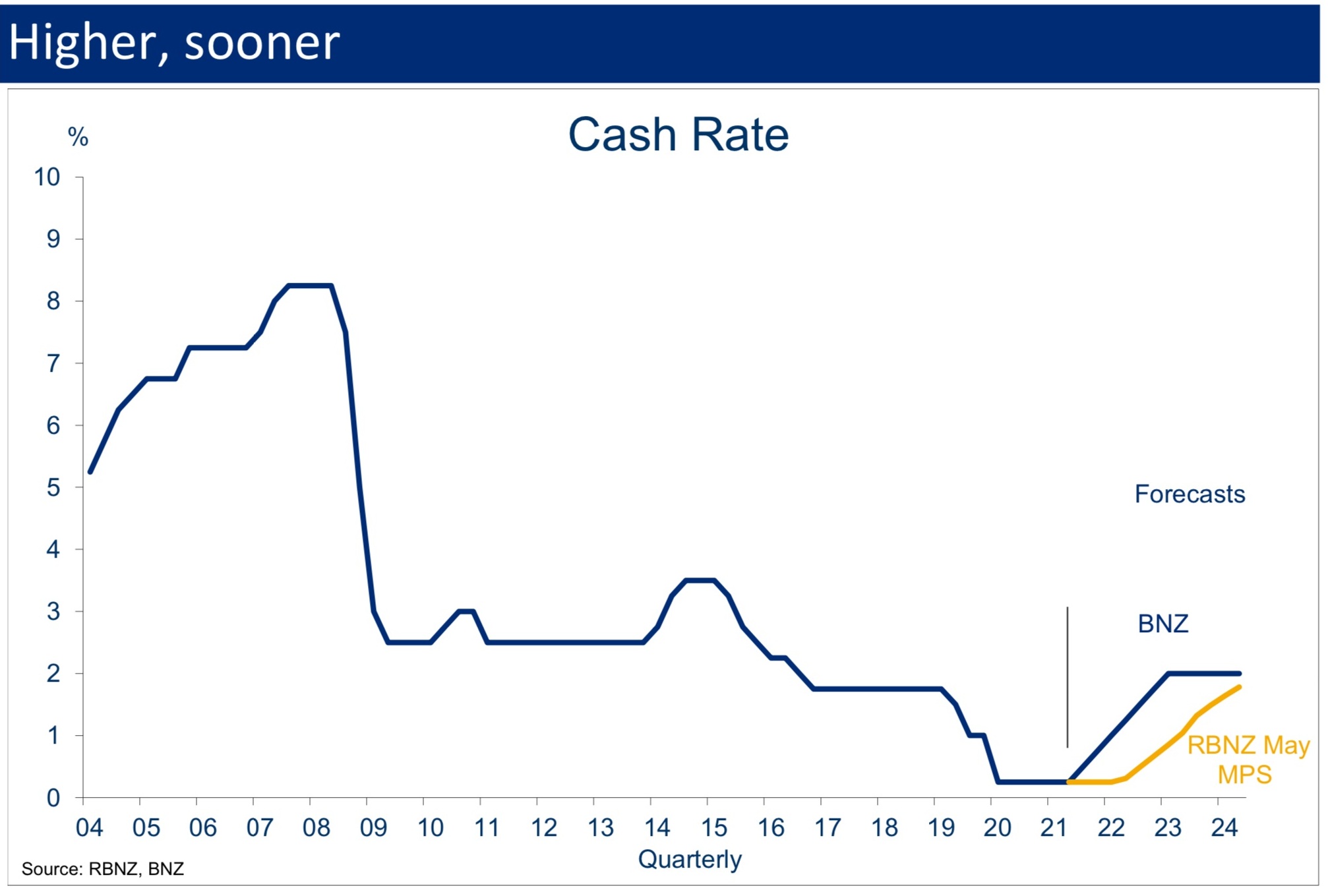 He adds that while this might appear "a long way" from the present 0.25% OCR, "it is also barely back to a neutral setting according to the Reserve Bank's own analysis".
Ebert notes that "history is littered" with examples of monetary policy tightening cycles that end up "bigger and longer than anyone imagines at the outset".
"In the end, central banks must do what they have to, in order to achieve their legal mandates."
Ebert says the second-quarter labour market reports out on August 4 "could yet be important in influencing market pricing", ahead of August's RBNZ Monetary Policy Statement.
"And don't forget the August MPS itself will likely display the Bank's updated projections of the OCR, which will be a crucial guidepost for markets."