China denies reducing UST demand. ECB minutes seen as hawkish. Commodity prices stronger. Local eyes on building consent data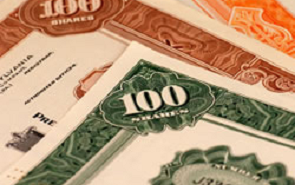 US Treasury yields steadied overnight after China dismissed reports yesterday that it was considering reducing its UST purchases as "fake news".  Stocks and commodities moved higher amid continued global growth optimism, with Brent crude oil reaching a 3 year high.  The minutes to the last ECB meeting were seen as hawkish, with the central bank noting it may change its guidance on monetary policy early this year.  The EUR rose sharply, and this has dragged the NZD up to a 3 month high. 
US equities rose on the day, with the S&P 500 up over half a percent to a new record high.  Besides the growing optimism for global growth, US stocks were supported by expectations of strong earnings from US companies.  Overnight, Delta airlines and homebuilder KB Home reported better than expected earnings. 
US yields have steadied in the past 24 hours.  The US 10 year rate is about 2.55% currently having almost touched 2.60% yesterday on the back of reports that China could reduce its US Treasury purchases.  Overnight, China's State Administration of Foreign Exchange, which manages the country's FX reserves, said the report may have quoted a "wrong source".  The major focus in the session ahead is US core CPI, although retail sales and outgoing New York Fed President Dudley's update on the US economic outlook will also be closely watched.  Weaker than expected PPI and jobless claims data released overnight didn't have any market impact. 
Meanwhile, the EUR rose over a cent against the USD, back above 1.20, after the ECB minutes were published overnight.  The minutes to the ECB's December meeting signalled growing confidence in the strength of the Eurozone expansion which was expected to see the output gap close "in the near future, earlier than previously projected."  The ECB's current guidance says QE will continue until at least September and rate rises won't take place until "well past" that point.  But the Minutes said the ECB expected it could change this guidance early this year, which probably means it will prepare the markets for an end to QE in September.  The ECB meets later this month but it could also wait until March to change its language.  A potential earlier-than-expected end to QE saw the market bring forward their expected timing of rate hikes by the ECB.  The 2 year German yield moved sharply higher, to its highest level in 6 months. 
The NZD moved higher in sympathy with the EUR overnight, and reached almost 0.7250, its highest level in three months.  NZDEUR is still hovering above 0.60, but we expect that this will trend lower this year as the ECB firms up its plans to remove emergency monetary stimulus. 
Commodity prices were mostly stronger again overnight amid continued optimism in the global expansion and a weaker USD.  Brent Crude oil moved above $70 per barrel, its highest level since 2014 while nickel and aluminium also saw gains.  Rising commodity prices have helped support the NZD and AUD this year.  Unlike the rest of the commodity bloc, the CAD was one of the weakest currencies over the past 24 hours after a Reuters report that Canadian officials were becoming increasingly convinced the US administration was considering pulling out of NAFTA.  The NAFTA negotiations resume later this month. 
In the day ahead, US core CPI and retail sales are released.  A number of US banks will also be reporting earnings, including JP Morgan and Wells Fargo.  Locally, building permits data is released today. 
---
Get our daily currency email by signing up here:
---
BNZ Markets research is available here.