Volativility calms, equity losses pared as earnings still beating expectations. Markets see 85% chance of March Fed hike. Eyes turn to RBNZ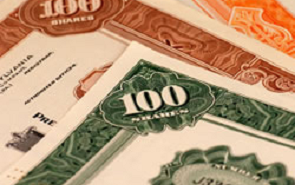 Calm has returned to markets the past 24 hours, with stock markets recovering from the big losses earlier this week and bond yields moving higher as well. 
The VIX is back down to almost 25. 
The USD is stronger across the board, with the NZD back a little below 0.73. 
The RBNZ will be the focus today. 
At this time yesterday, US S&P500 futures had already pared around half their losses from earlier in the week.  After our Report went out, US stock index futures rose another ~2% in late US trading yesterday and they have moved higher again overnight.  The S&P500 is up almost 1% on the day and is back in positive territory for 2018.  As we noted yesterday, even though stock market valuations seem reasonably expensive, the macro backdrop is still generally supportive. 
As of yesterday, 77% of US companies had beaten analyst expectations for earnings, the highest level since the start of 2010.  And just before, media are reporting that a bipartisan agreement has been reached in the US Senate to avert a government shutdown this weekend and suspend the debt ceiling, which is a positive development although not a market mover. 
The VIX, which reached a 2½ year high of 50 yesterday, is back down to almost 25 today.  Market commentators are blaming the sharp spike in the VIX over the past few days to rebalancing among inverse VIX ETFs (these are ETFs which bet on volatility declining).  Several of these inverse VIX ETFs, including one of the most high profile (the XIV), have been redeemed by their issuers after losing most of their value. With most of their assets now wiped out, these products are unlikely to be a catalyst for future bouts of volatility (unless people decide to start putting money in them again, which seems unlikely for some time). 
The 10 year Treasury is back to 2.85%, similar levels to late last week. 
There was no major economic data overnight, but NY Fed President Dudley said he wasn't concerned about the stock market correction and pointed out that it needs to be seen in the context of the big rises over the past few years.  Chicago Fed President Evans (who is a non-voter this year and a renowned dove on the committee) noted that he sees a "hint" of inflation pressures picking up but, in his view, it's prudent to wait until mid-year for the next rate rise.  He did caution though that if "inflation picks up more assuredly, as many expect…then we still could easily raise rates another three or even four times in 2018 if that were necessary." 
The market prices around 2½ Fed hikes for this year and an 85% chance of a March hike.
---
Get our daily currency email by signing up here:
---
BNZ Markets research is available here.