Investors on the lookout for upside surprises in US inflation, payrolls. But equities hold as growth holds. Signs of heavy short positioning among speculative investors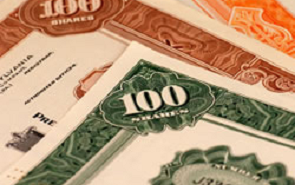 US equity markets have consolidated overnight after falling in response to Fed Chair Powell's hawkish comments yesterday. 
The 10 US Treasury yield has fallen back from the highs reached yesterday, with the yield curve flattening.  The USD is a little stronger overnight, while the GBP has fallen as tensions mount between the EU and UK over Brexit. 
Powell's comments yesterday led to an immediate 5 bp jump in US Treasury yields, with the 10 year yield closing at 2.90%.  The 10 year yield has fallen back a little overnight, to 2.88% (possibly aided by month-end buying) although the 2 year rate has been steady, at 2.26%, resulting in the yield curve flattening. 
Some consolidation in 10 year yields was always likely ahead of the 'taper tantrum' highs of 3.05%, particularly given the speed of the move this year and what appears to be heavy short positioning among speculative investors. 
The key releases that could provide a catalyst for a further push higher in Treasury yields are next Friday's US non-farm payrolls (with wages in focus) and CPI on the 14th March. 
Further upside surprises to wages and inflation will see speculation intensify that the Fed will lift its 2018 'dots' to include a 4th hike.  Powell testifies before the Senate tonight although we suspect he's unlikely to provide any additional (market moving) insights to yesterday. 
US equity markets reacted negatively to Powell's comments yesterday but they have stabilised overnight (the major US indices up modestly).
The strong global growth backdrop (and low risk of recession) remains supportive of equities although, for now, they are taking their cue from US Treasury yields.
---
Get our daily currency email by signing up here:
---
BNZ Markets research is available here.