Markets and Fed officials turning their attention to the flattening yield curve. VIX eases as political and trade tension sease. Wall Street rises strongly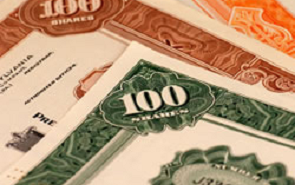 US equities increased again overnight after more positive earnings reports from US corporates, and as US-China trade tensions moved off the headlines for a day.
Meanwhile, the US yield curve flattened again, drawing a response from incoming NY Fed President John Williams. 
The S&P500 is up more than 1% on the day, and at one month highs, with the NASDAQ up almost 2%.  The latter has been boosted by Netflix's quarterly earnings results (reported after the market close yesterday), which showed a big increase in net income and subscriber growth.   Johnson and Johnson and Goldman Sachs were also among those to beat analysts' earnings expectations overnight, but while this has boosted broader market sentiment, it hasn't done much for either company's share price (both are down on the day). 
On the trade front, China announced plans to ease the limits on foreign investment in its auto and aircraft sectors, as previously foreshadowed by President Xi.   With US-China trade tensions taking a back seat for a day, the VIX dropped overnight to just below 15, and is almost back to the levels seen before the equity market correction in early February (which triggered a shift to a higher volatility regime). 
The 10 year Treasury yield is slightly lower on the day, to 2.81%, despite the increase in risk sentiment.
The 2 year yield in contrast is 1 bp higher, aided by better than expected US housing data.  Consequently, the US yield curve flattened again, with the spread between the 2 year and 10 year rate falling to just 42bps, its flattest level since 2007.
The flatter yield curve has caught the attention of Fed officials as well as the market.  Overnight, incoming NY Fed President John Williams said "the flattening of the yield curve that we've seen is so far a normal part of the process, as the Fed is raising interest rates…I don't see the signs yet of an inverted yield curve".  He did caution though that an inverted curve "is a powerful signal of recessions" (an inverted US yield curve has predicted almost every US recession since 1950). 
It's worth pointing out that the market "prices in" further flattening of the yield curve over the coming few years.  The market expects the 2s10s Treasury curve to be around 20 bps in a year's time and the 2s10s swap curve is priced to be almost zero in a year's time.  The question market commentators will be asking themselves is whether the Fed (and other foreign central bank) QE has distorted the signal from the US yield curve this time around, by depressing longer-term yields. 
---
Get our daily currency email by signing up here:
---
BNZ Markets research is available here.