Politics spruik commodity prices. Rising inflation expectations lift bond yields. Equities fall despite most earnings reports beating expectations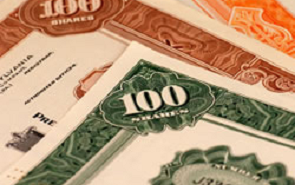 Commodity prices remain in the spotlight, with oil prices making a fresh high again overnight, although they have since eased back. 
The 10 year US Treasury increased again, with the yield curve steepening for a change, amid higher inflation expectations.  US equity markets are lower and the USD stronger. 
Oil prices continued their recent rise overnight, with Brent crude increasing to almost $75 per barrel, highest since 2014.  Oil prices have since eased back from those intraday highs to around unchanged on the day, but remain more than 5% up on the month and 10% on the year.  Ahead of a meeting between OPEC countries and Russia later this week, the Oman oil minister said "I don't think its mission accomplished" with the group's supply cuts.  The oil futures curve is downward sloping (in so called "backwardation"), implying that inventory levels have tightened. 
Metals prices have also been in focus recently, after sanctions on Russian aluminium producer Rusal (which is responsible for 6% of global supply) pushed up aluminium prices sharply this month.  Several other metals prices are also up sharply of late, including palladium and nickel, both of which are heavily produced in Russia (the market fears other Russian firms could be the target of future sanctions).  Metals prices eased off a little overnight after the Russian government said it was considering a 'temporary nationalisation' of Rusal as one of its options to support the company. 
Although commodity prices eased off a little overnight, the run-up over the past month has boosted inflation expectations and helped lift bond yields. 
Overnight, 10 year breakeven inflation moved up 2 bps to 2.18%, to its highest level since 2014.
Meanwhile, the US 10 year Treasury yield increased 4 bps to 2.91%, close to the multi-year highs reached earlier this year, and the yield curve steepened.  Fed Governor Brainard, seen as one of the 'doves' on the committee, said overnight that the fiscal stimulus would "reinforce cyclical pressures", adding to Fed rate hike expectations.  The market now prices 54 bps of rate hikes by the end of the year (so slightly more than the 2 hike median set out in the latest set of Fed projections). 
There were also significant moves higher in other major bond markets, with the 10 year German yield up 7 bps and the 10 year UK yield up 11 bps.  The increase in UK yields came despite weaker than expected UK retail sales overnight and some slightly dovish comments by BoE Governor Carney, who described recent data as "mixed" and said he was "conscious that there are other meetings over the course of the year", raising the risk that the Bank might wait past May for their next rate hike (the market still prices this at around 80%). 
The NZ swaps curve steepened yesterday, with the 2 year swap rate almost unchanged but the 10 year rate up just over 3 bps.  Given the overnight moves, we can expect more steepening in the NZ swaps curve today. 
The increase in bond yields has contributed to equity markets falling overnight, with the major US indices down between 0.5% to 1%.  The S&P500 is still up almost 2% on the month.  Banking sector stocks outperformed for a change, helped by the rise in interest rates and steeper yield curve.  Earnings results were generally better than expected, including from Proctor and Gamble, Bank of New York Mellon and Blackstone.  79% of US corporates have beaten analyst earnings expectations and 83% sales expectations so far this earnings season.
---
Get our daily currency email by signing up here:
---
BNZ Markets research is available here.