Commodity price rises boost inflation expectations, in turn push bond yields up. Eyes on US corporate earnings. US-China trade tension risk seen easing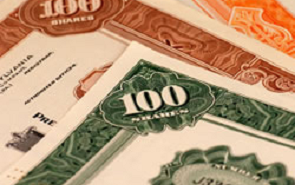 US Treasury yields rose again on Friday, with the 10 year yield up to 2.96%, its highest since early 2014. 
Equities fell again, with higher bond yields probably weighing, and the USD strengthened.  The NZD is back down near to 0.72. 
Over the weekend, US Treasury Secretary Mnuchin mentioned he was considering a trip to China and was "cautiously optimistic" a deal could reached; this should help support risk assets to start the week. 
The US bond market was back in focus Friday, with the 10 year Treasury yield breaking above its year-to-date highs and closing at 2.96%, up 5 bps on the day.  The 10 year yield rose 40 bps in January, but had been consolidating within a range since then.  The latest move up in yields towards 3% appears to have been driven by the recent rise in commodity prices which has boosted inflation expectations (the 10 year breakeven inflation rate is also at its highest level since 2014).  There was no major economic data released on the day. 
Commodity price moves were actually reasonably modest on Friday, with Brent crude oil around flat on the day.  President Trump took to twitter to rail against OPEC's supply cuts, calling oil prices "artificially Very High", causing oil prices to drop temporarily.  But prices recovered with OPEC members and Russia pushing back on Trump's claim and generally giving the impression that they had no intention of easing up on the supply cuts.  Saudi Arabia's Oil minister said "I have not seen any impact on demand with current prices" and mentioned that OPEC+ would continue its cooperation in 2019, raising the prospect the supply cuts could be kept in place beyond their scheduled end data at the end of this year. 
Elsewhere, Baker Hughes reported that another three oil rigs were added last week in the US, taking the total number of active oil wells in the US to the highest since March 2015.  The increase in shale oil capacity hasn't done much to dent prices however, and on Friday Schlumberger (the largest oilfield services company) warned that "production challenges in US shale are emerging".  Those comments highlight the risk that shale oil may not be quite as effective in keeping prices down as the market had previously anticipated. 
The rise in yields probably weighed on US equity indices, with the S&P 500 down 0.85% and the NASDAQ 1.3% lower.  The latter was weighed down by Apple, which fell more than 4%, as concerns mounted about a slowdown in iPhone sales (one of Apple's main suppliers, TSMC, reported lower than expected earnings on Thursday and warned of weak demand).  The corporate earnings season really kicks into gear this week, with more than a third of S&P500 companies reporting.  So far, 85% have beaten analyst expectations. 
There have been some positive comments from US and Chinese officials about trade relations over the weekend, which should help support equities and other risk assets to start the week.  Speaking on the sidelines of the IMF's spring meetings, US Treasury Secretary Mnuchin said he was engaged in a "dialogue" with the Chinese government and was "cautiously optimistic" of reaching an agreement to avert trade tariffs.  He also said he was considering a trip to China.  Meanwhile, the Governor of the PBOC spoke about China's intention to allow more foreign access to Chinese markets, protect intellectual property and expand imports, all of which should help placate President Trump, if followed through on.  
---
Get our daily currency email by signing up here:
---
BNZ Markets research is available here.