The Reserve Bank has been clear the next move in the OCR could be a hike or a cut – but economists say the latter option is 'very unlikely'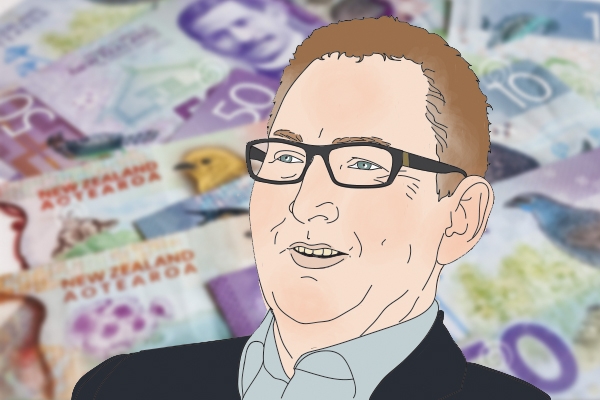 The Reserve Bank is "very unlikely" to cut the Official Cash Rate (OCR) any time soon despite Governor Adrian Orr saying the next move could be up or down, according to economists.
They say an expected pick up in inflation, as well as concerns around the housing market re-igniting, mean the next OCR move will almost certainly be an increase.
"The OCR will remain at 1.75% for now. However, we are well positioned to manage change in either direction – up or down – as necessary," the Reserve Bank's OCR statement said late last month.
This followed a May statement where Orr said the next OCR move is "equally balanced, up or down. Only time and events will tell."
But ASB Chief Economist Nick Tuffley is not so sure.
"With core inflation now on an uptrend, it's seen as very unlikely the Reserve Bank will consider cutting rates in the near future."
The Central Bank is mandated to keep inflation between 1-3% with a target of 2%.
Last week, Consumer Price Inflation (CPI) came in at 1.5% year-on-year – 0.4% higher than the quarter before.
But the sectoral factor model of inflation – the Reserve Bank's preferred model for core inflation, which excludes one-off or highly volatile price movements – was up 0.2% to 1.7% year-on-year.
This was a seven-year high.
This prompted Goldman Sachs to forecast a 25-basis point OCR increase in February next year – the most hawkish position in the market.
The investment bank's chief New Zealand economist Andrew Boak tells Interest.co.nz he doesn't think the Reserve Bank will be cutting the OCR any time soon, given the inflation story.
Tuffley is expecting CPI inflation to reach 2% by the end of this year.
And it's not just increasing inflation which has led economists to believe the Reserve Bank won't be cutting the OCR any time soon.
NZIER principal economist Christina Leung says the Reserve Bank will be mindful of not wanting to "pour more fuel" on the housing market by cutting rates further.
She says the low OCR over the last few years helped fuel some of the house price inflation.
As interest rates were lower, taking out a mortgage became cheaper; this increased demand and, therefore, prices.
Despite house prices coming off the boil in recent months, Leung says the Reserve Bank "would still be fairly mindful of not wanting to pour any fuel on that again by cutting rates."