Goldman Sachs' predicting a February OCR increase makes the investment bank the market hawk, with most other forecasters picking a hike in the second half of 2019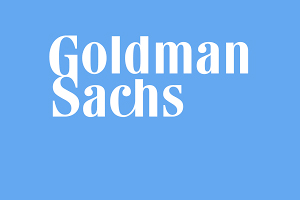 Economists from investment banking giant Goldman Sachs say financial markets are underestimating the probability of the Reserve Bank hiking the Official Cash Rate (OCR) early next year.
Goldman Sachs chief New Zealand economist Andrew Boak says Tuesday's inflation figures are consistent with New Zealand's "late-cycle growth story" and expects the Reserve Bank to increase the OCR to 2% in February 2019.
This forecast is much more hawkish than other economists' expectations.
Consumer Price Index (CPI) data released on Tuesday showed inflation was up 1.5% in the year to June. But later on Tuesday, the Reserve Bank released its sectoral factor model of inflation – its preferred model for core inflation, which excludes one-off or highly volatile price movements.
That was up 0.2% to 1.7% year-on-year – a seven-year high.
After the news, the Kiwi dollar jumped against the British pound and the Australian and US dollars.
"We view the rise in New Zealand inflation as consistent with New Zealand's late-cycle growth story – featuring a positive output gap, full employment, rising wages, and the weaker NZ dollar," Boak says.
"While there is little case for a near-term rate hike, we believe the market is underestimating the probability of a rate hike in [the first half of 2019.]"
Goldman is picking a 25-basis point increase in February next year. Its forecasts are far more hawkish than the rest of the market.
Most New Zealand-based forecasters are picking an OCR hike in late 2019, with Westpac, ASB and ANZ all expecting an increase in November next year.
Kiwibank is picking August 2019 and BNZ says between May and August next year.
Capital Economics' chief New Zealand economist, Paul Dales, is the most dovish in the market and is not expecting an OCR hike until mid-2020.
CMC Markets NZ general manager Chris Smith says Goldman's forecast goes against some of the rhetoric that has been heard from Reserve Bank Governor Adrian Orr.
"Orr is taking much more of a wait and see approach, now 20 months in a row where we haven't had any OCR movement."
Why the currency reaction?
Although the Kiwi dollar had little reaction after the Statistics NZ CPI numbers, it jumped half a cent against the US dollar after the sectoral factor model was released by the Reserve Bank.
Westpac Senior Market Strategist Imre Speizer says this is a measure that is hardly ever looked at by the market.
But in this case, he says, speculators had sold the kiwi ahead of the CPI data, hoping for a negative surprise.
ANZ was expecting inflation to come in at 1.1% in the year to June, with just a 0.1% quarterly increase – the market consensus was 1.5% and 0.5% respectively.
"So, there was always a risk that NZD sellers would exit if the [CPI] data didn't disappoint. The data didn't disappoint, but the reaction did not occur until the prod from the RBNZ core estimate later."