Competitors and regulators weigh in on Harmoney founder Neil Roberts' view that there's no viable peer-to-peer lending model in New Zealand under existing laws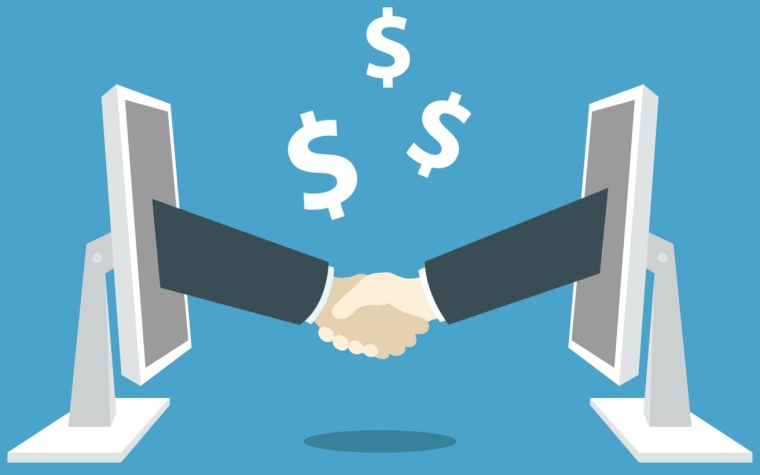 By Gareth Vaughan
Is there a viable peer-to-peer (P2P) lending model in New Zealand under existing regulations?
Not according to Neil Roberts, founder and major shareholder of Harmoney which was the country's first licensed P2P lender in 2014. As reported on Tuesday, Roberts says this is why, since 2015, Harmoney has been "slowly operating a pivot and moving to lending our own money."
So what do others running P2P lenders and the regulators think?
'Hard yards'
John Bolton of Squirrel Money says there's no question that P2P is "hard yards," and he tends to agree with Roberts.
"It's a tough market to profitably grow in and to get rapid growth," says Bolton.
"The challenge is that finance companies make big margins on their rates with borrowing [interest] rates around 20% and funding rates around 5%. That compensates for lower fees but also allows them to aggressively advertise. They're also operating in a part of the market that is not rate sensitive. They simply want the money. It's a higher risk segment and that is reflected in arrears and default rates, but it is also very profitable provided you have low funding costs," Bolton says.
In contrast P2P is a lower margin business. 
"We are on average paying out about 7% to 8% to investors and charging borrowers around 12.50%. [So] 3% to 4% margin makes the model difficult, especially when it comes to having to spend money to acquire customers. To get higher margins requires investors earning less, and that's when the attraction of P2P investors drops off," Bolton says.
"Harmoney is effectively becoming an online lender leveraging the same model as finance companies to extract lower funding costs through securitisation and high borrower rates giving a big spread. It has a similar target market to finance companies. This will be a very profitable business model for them as it is for finance companies."
'P2P lending in NZ is alive and well'
Wayne Croad of Lending Crowd has less sympathy for Roberts' view, saying he doesn't think NZ regulations are hindering P2P lending.
"Peer-to-peer lending in NZ and internationally is alive and well and will continue to prosper," says Croad.
"Harmoney have done a really good job with their branding and origination numbers. However it appears they've only recently worked it out that to make the business work financially they need to carry a portion of the loan receivables on their own balance sheet."  
"Before Lending Crowd even launched its P2P platform it recognised this was an important ingredient to maintain profitability and mitigate the risk for all parties. That's why the owner of the Lending Crowd platform, [finance company] Finance Direct Limited has always carried peer-to-peer receivables on its own balance sheet," Croad says.
"Currently approximately 10% of all Lending Crowd loans are written on the Finance Direct balance sheet, leaving 90% for the retail investors. The proof is in the pudding. At this time both Lending Crowd and its owner Finance Direct are profitable and most importantly scalable entities," says Croad.
"We see dominant retail investor participation as the key to driving down the cost of people borrowing money whilst offering all investors with competitive returns – as you know Lending Crowd has just reduced its interest rates across the board for all borrowers so it does work. We are excited about the future and see plenty of room to expand, partner and diversify our peer-to-peer offering to encompass unsecured lending soon," Croad adds.
Asked about Roberts' comments a spokesman for the Financial Markets Authority, which licences P2P lenders, would only say; "We have implemented the legislation as intended to enable peer-to-peer lending platforms to operate in NZ. The broader policy issues raised in the interview are best answered by MBIE."
MBIE 'open to considering regulatory issues'
An MBIE, or Ministry of Business, Innovation and Employment, spokesman says MBIE is open to considering any regulatory issues that could inhibit the operation of parts of the credit markets, including P2P lending.
"For example, in March this year regulations came into force to clarify the disclosure requirements that apply to peer-to-peer lending services," the MBIE spokesman says.
"The courts are currently considering some questions about how certain aspects of the Act apply to Harmoney. We are following those proceedings with interest, and will consider their implications for peer-to-peer lending once the proceedings have been completed."
The MBIE spokesman notes that P2P lenders, along with all other providers of consumer credit, are subject to regulation under the Credit Contracts and Consumer Finance Act, which aims to protect borrowers, and to promote fair, efficient, and transparent markets for credit.
 Last year, in case stated proceedings, the High Court ruled in the Commerce Commission's favour, and against Harmoney. It ruled the P2P lender's platform fee is a credit fee under the Credit Contracts and Consumer Finance Act (CCCFA). This came after the Commerce Commission went to the High Court in 2016 seeking answers to a number of legal questions about Harmoney's lending structure. Shortly before that Roberts told interest.co.nz that Harmoney had revamped its business model in an attempt to keep the Commerce Commission onside.
In August 2017, the consumer watchdog filed High Court proceedings against Harmoney alleging it breached the CCCFA through an unreasonable credit fee. It sought a declaration that Harmoney had breached the CCCFA and compensation for borrowers with a hearing due in September 2020.
Meanwhile last month the Court of Appeal dismissed the Commerce Commission's application to strike out Harmoney's application to appeal the High Court case stated decision. According to a Commerce Commission spokesman, the appeal is currently being timetabled to hearing.
*This article was first published in our email for paying subscribers early on Thursday morning. See here for more details and how to subscribe.