BNZ economists caution that the hit to the NZ economy from our worsening Big Dry could be as bad as the impact from coronavirus and they say a recession is a 'very real risk'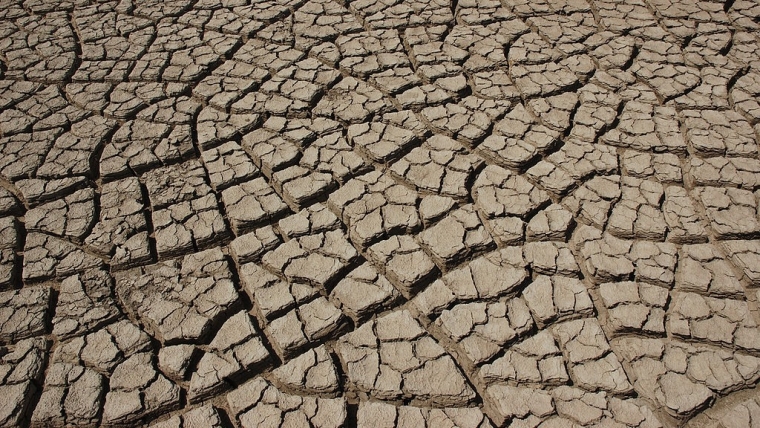 BNZ economists are cautioning that the worsening drought conditions could have as much impact on the economy as the coronavirus and they say a recession is now "a real risk".
In the BNZ's weekly Market Outlook publication, BNZ's head of research Stephen Toplis says with all the current focus seemingly on the coronavirus, "we are concerned that folk are overlooking an economic driver in New Zealand that could, conceivably, have as least as much adverse impact on activity – namely, the deepening drought".
Toplis says past experience shows that a wide-spread drought can take 0.5 to 1.0% off GDP.
"We have already made adjustments to our outlook but we have been very conservative so far. The risks are clearly for a bigger effect than we are assuming."
He says to put matters into perspective, the potential drought impact is of a "similar magnitude" to that the BNZ economists are currently expecting for coronavirus.  "Similarly, we have been conservative in our coronavirus assumptions so far."
The country's major bank economists are all seeing a sizeable, but at this stage short-term impact on the economy from the virus, while the Reserve Bank also sees a short term hit, but of somewhat smaller magnitude.
Toplis says in regard to the drought and the coronavirus, what makes things worse is that the two issues "run headlong into each other to cumulatively exacerbate each other's impact".
In particular, drought encourages an increased sheep and beef kill but, at the moment, the coronavirus has reduced demand for these meats, while secondly, drought reduces the supply of dairy products, which usually pushes the price up - but this is being offset by declining global commodity prices.
The first two quarters of 2020 are where the economy is most vulnerable to a technical recession, Toplis says. If the impacts of the coronavirus and drought were to approach the upper end of the BNZ economists' range of estimated impacts "then two quarters of negative growth [the technical definition of a recession] could, conceivably, be on the cards".
"From the market's perspective, even our 'optimistic' scenario leaves us with a GDP growth profile that, in the short term, is much weaker than the RBNZ's. Indeed, we were surprised that the Reserve Bank barely mentioned the drought in its forecasts. The word 'dry' appears once in the latest [RBNZ Monetary Policy Statement], 'drought' once (but in deference to other countries), and 'coronavirus' about 30 times."
Toplis says despite this, he's not calling for much easier monetary policy, because he's not yet convinced that the country's lower growth profile will lead to an unemployment rate that exceeds the top end of the RBNZ's NAIRU (non-accelerating inflation rate of unemployment) range (4.1% to 4.7%) nor that it will push annual CPI inflation meaningfully below 2.0%.
"Moreover, if both the coronavirus and drought prove transitory then there is minimal cause for RBNZ action. And, to cap things off, we are still expecting, but have not built into our forecasts, significant further fiscal stimulus, which will probably be announced at the May Budget.
"Be that as it may, if our downside scenario eventuates then the pressure on the RBNZ to, at least temporarily, lower interest rates will rise. This being so, we believe the market is right to price in the real possibility of an [Official Cash Rate] cut this year even though we do not hold that as our central view. Currently the market sees around a 50/50 chance of a cut. We don't see why it should move away from this stance any time soon.
"We reiterate that a recession is not our central forecast but it is a very real risk and we can't stress enough that the drought may well, eventually, prove to be as important as the coronavirus. And we are concerned that it is being largely overlooked in much commentary."
Toplis says he's not expecting to see anything in the near-term data to support his downside fears for activity. "And we should point out, at this stage, that it often takes a very long time for Statistics New Zealand to identify agriculture downturns. For example, only recently did the statistical agency formally identify the drop in value-added in 2017 that we were all aware of at the time."