Global independent economic researchers Capital Economics see the Reserve Bank as needing to lift interest rates from next year as economic conditions improve beyond expectations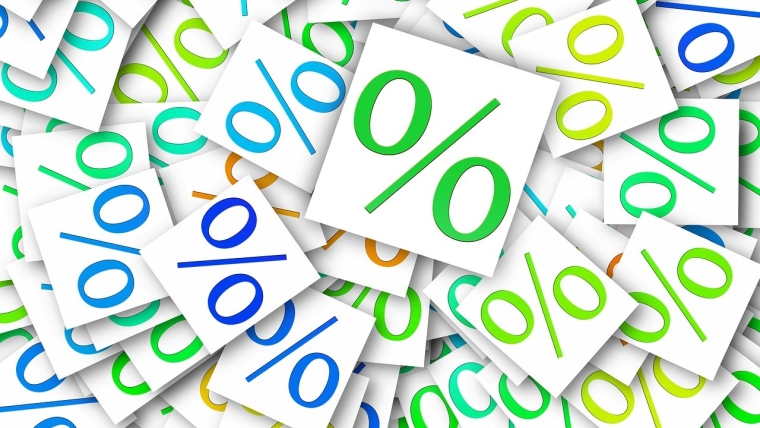 At a time when much of the conversation among economists has continued to be whether and when the Reserve Bank will drop the Official Cash Rate below zero, one global economics research firm is now seeing the RBNZ being the possibly "the first advanced economy central bank to hike interest rates".
This could be as soon as the second half of next year, according to Capital Economics' Australia and NZ economists. At the moment the OCR is at 0.25%.
Capital Economics describes itself as one of the leading independent economic research companies in the world, with a team of more than 60 experienced economists providing macroeconomic, financial market and sectoral analysis, forecasts and consultancy, from offices in London, New York, Toronto, and Singapore.
In an Australia & New Zealand Outlook publication Capital's Australia and NZ economists Marcel Thieliant and Ben Udy estimate that New Zealand's economy has already returned to its pre-virus growth path.
"With the housing market overheating and surveys pointing to rising price pressures, we think the RBNZ could become the first advanced economy central bank to hike interest rates."
The economists say the financial markets have started to price in a 30% chance of one 25 basis-point interest rate hike by the RBNZ by end of 2022.
"Indeed, we now expect the Bank to start hiking interest rates towards the end of next year and have pencilled in one hike to 0.50%."
Thieliant and Udy say the RBNZ predicted in November that NZ's GDP would only return to pre-virus levels around the turn of this year, but it already did in the third quarter of 2020.
"We expect output to keep rising at a robust pace, which underpins our view that the unemployment rate will fall to 5.0% by the middle of this year rather than climb to around 6.5% as predicted by the Bank. We think it will fall further to just 4.5% by end-2022, leaving it not far above its pre-virus low of 4.0%. With the housing market firing on all cylinders, we think the [RBNZ] will start tapering its bond purchases by the middle of this year."
They say inflation in New Zealand may reach the 2% midpoint of the RBNZ's 1%-3% official target next year.
"In New Zealand, near term inflation indicators suggest prices could soon surge. We'd take that with a grain of salt. After all, as in Australia, wage growth remains subdued and the rising exchange rate is putting downward pressure on import prices. But given the rebound in activity, the decline in inflation should end before long.
"Skyrocketing house prices point to a surge in the cost of building a new home in the months ahead. And we expect the spare capacity in the labour market to be used up in the coming months which should boost non-tradable inflation from Q2. We therefore expect both headline and underlying inflation to return to the middle of the RBNZ's target band by the end [2022] of our forecast horizon."
The economists say consumption in New Zealand was already above pre-virus levels in Q3 2020. And with limited boost to household incomes from stimulus measures, the savings rate fell back to around 5%.
"We had previously thought that strong consumption growth was driven by pent up demand which would fade in Q4. However electronic card spending data suggest that consumption rose further. We think it will rise by 7.5% this year.
"The red hot housing market should spur residential investment in New Zealand to rise further past its pre-virus level. Indeed, strong building consents are consistent with our view that residential investment will rise from 5% above pre-virus levels in Q3 to 15% by the end of 2022. And while business investment didn't quite rebound to pre-virus levels in Q3, we think it will get there by the middle of this year. We've pencilled in a 12.8% rise in business investment this year."
Thieliant and Udy say New Zealand's "generous" wage subsidy covered more than 50% of employees at its peak, which prevented an initial spike in unemployment. And even after the subsidy started to wind down in Q3 the unemployment rate only rose to 5.3%.
"We estimate that it edged up a bit further to 5.6% in Q4 as the scheme came to an end.
"The participation rate never fell much during last year's lockdown and we expect it to gradually return to its 2018 peak by the end of next year.  And with activity above pre-virus levels, we think employment will surpass its pre-virus level in the second half of this year. All told, we expect the unemployment rate to decline to around 5% by the end of this year, in line with the improvement in job ads.
"As spare capacity diminishes, we think wage growth will rise as well. Indeed, lower underutilisation and the rising minimum wage should result in wages rising 1.8% this year and 2.2% in 2022."