Economists see June quarter labour market figures portraying an increasingly tight jobs market and with upward pressure on wages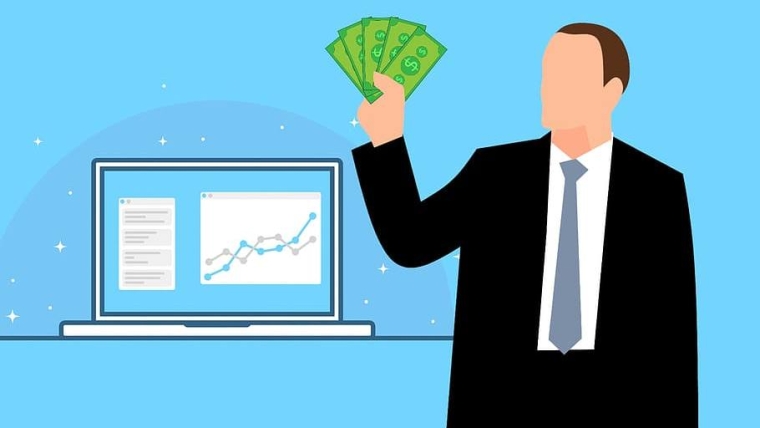 It's usually all about the jobs - but this time it's going to be a lot about the money, namely what sort of pay rises people are getting.
Statistics New Zealand releases its suite of labour market figures for the June quarter on Wednesday (August 4) and economists are expecting these will show our jobs market is continuing to heat up.
Unemployment, which moved down to 4.7% in the March quarter, from 4.9% is expected to fall again - perhaps to about 4.4%.
But on this occasion, it's wage increases that might be of even more vital interest - as an more-and-more squeezed jobs market sees workers pushing for higher pay.
Signs of an increasingly full jobs market and of inflationary wage pressures, would give the Reserve Bank another firm push towards needing to increase the Official Cash Rate from the current emergency low setting of 0.25% when it has its next review on August 18.
These labour figures this week, followed by the RBNZ's own survey of inflation expectations on August 12 will be the last big pieces of the jigsaw puzzle for the central bank to assemble as it ruminates on its decision. Remember, the other biggie recently was the super hot 3.3% inflation figure for June.
 ANZ economist Finn Robinson and chief economist Sharon Zollner think that labour costs "accelerated sharply" in the June quarter, up 1.0% quarter-on-quarter and 2.4% year-on-year.
"That would be the largest quarterly increase since 2009," they say.
'Strong wage pressure this year'
"It's not clear how long the tight labour market will take to feed through into wages – people need to go through pay reviews or the hiring process before bigger pay cheques land in their bank account. But with the labour market so tight, we do think we'll see very strong wage pressure this year, even if it takes a little longer to come through than we've forecast."
They think that overall employment increased 1.0% q/q (1.5% y/y) in the June quarter, which should see unemployment tick down from 4.7% in the first quarter to 4.4% - this despite their expectation that the labour force participation rate will recover further to 70.6% from 70.4% previously.
"It's hard to see a scenario where the data doesn't reaffirm that the OCR should to be hiked at that [August 18] meeting. Given the sheer strength in indicators of labour demand, any disappointing headline unemployment or employment numbers will likely stem from supply-side factors like reduced participation or continued matching issues. These factors would all act to push wages and prices higher, consistent with our view that August is odds-on as the date of OCR lift-off, barring a Covid outbreak in the meantime."
Westpac acting chief economist Michael Gordon is also expecting the unemployment rate to drop from 4.7% to 4.4%.
"That's not quite back to pre-Covid levels, but is getting close to what we would have considered to be the non-inflationary minimum even during normal times."
'Hefty pay increases'
He says there have been "stories of hefty pay increases" being offered in some sectors – IT is the one that stands out – "but it's unclear how significant this is at the economy-wide level. It also appears that some of the sweeteners being offered by employers are in non-wage guises, such as signing bonuses and additional leave".
"...We haven't had any official data on wage growth since the March quarter, but the extent to which the stories of big pay increases have emerged in only the last couple of months is remarkable."
---
Supporting us gets rid of ads. Find out more.
---
He's expecting a 0.8% increase in wages for the quarter, following a 0.4% rise in the March quarter.
"That would be a marked shift in what is normally a slow-moving series – and the risks are probably to the upside. Our forecast would see annual wage growth lift from 1.7% to 2.2%, due to a weak reading in the June 2020 quarter (the Covid lockdown period) dropping out. The minimum wage was increased by 5.8% in April this year, which was a smaller increase than last year but probably affected a greater share of the workforce. We've previously estimated that this year's minimum wage hike would add about 0.1% to annual wage inflation compared to last year."
Gordon doesn't expect anything in the labour market figures that will "stand in the way" of an OCR hike in August.
Key factors influence OCR hikes
ASB senior economist Jane Turner also expects the RBNZ to start lifting the OCR from August, but says the pace and magnitude of OCR hikes over the coming six months are likely to be influenced by four key factors.
"These are inflation expectations, the pass through of costs to consumers, labour market utilisation and wage growth. The Q2 CPI figures demonstrated firms are having little difficulty in passing on higher costs to end consumers. Inflation expectation figures from the RBNZ will be released around a week before the August Monetary Policy Statement and we anticipate a sizeable lift. The Q2 employment data released [this] week will provide insights on labour market utilisation and wage growth."
She expects wages rose 0.8% in the June quarter, bringing annual wage inflation up to 2.1%.
"In quarterly terms, this is a strong lift, particularly compared to rates of growth in the past 10 years," she says.
Given that inflation "tends to be a lagging variable", she expects to see wage inflation pressure to continue to build over the coming year, with wage inflation forecast to lift to 2.9% by the end of the year.
"The risks are skewed to wage growth being stronger than forecast."
She too expects employment lifted 1% in the past quarter - driving the unemployment rate lower to 4.4% (from 4.7%).
"Given high level indicators, such as employment intentions, the risks to employment growth are skewed to the upside. We expect much of this additional employment was met by pulling additional labour into the work force – and we expect to see a lift in the labour market participation rate to 70.7% from 70.4% of the working age population."