ASB fairly upbeat about the economy, saying low interest rates and the weak dollar will prop up the economy as it takes a hit from low dairy prices and the Canterbury rebuild slowdown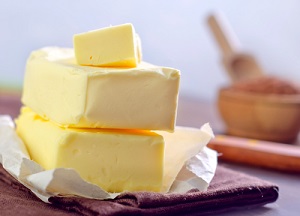 ASB economists admit last year's "Rockstar" economy is cooling, but say we hardly face an economic meltdown.
They've made this call in their 'Quarterly Economic Forecast' released today.
While weak dairy prices and a levelling off in Canterbury construction activity are contributing to a slow-down, they say the economy will be bolstered by falling interest rates and a weaker New Zealand dollar.
ASB chief economist, Nick Tuffley, expects economic growth to drop from an annual average of 3%, to 2% this calendar year, but rise to a "healthy" 2.9% in 2016.
He maintains the Official Cash Rate (OCR) will keep falling from 3.0% where it's at now, to 2.5% by the end of the year, and possibly further next year.
He expects unemployment to remain at around 6%.
Overall, ASB is taking a more optimistic approach towards the economy than Westpac, which in its quarterly Economic Overview released last week, said the tides were turning and New Zealand was set to go down the same path Australia's been on since its mining boom started unwinding.
Westpac economists expect GDP growth to fall below 2%, the OCR to fall to 2% and unemployment to rise to 6.5%.
Upsides to the downsides
Tuffley acknowledges New Zealand's facing some very tough times.
Yes, dairy prices have hit rock bottom and there's an increased likelihood their recovery will be modest, altering the spending outlook for the regions dependent on dairy incomes.
However Tuffley says, "While the current season will be challenging and a drag on the economy, we anticipate the slower production growth globally should eventually restore balance in global dairy markets and drive a recovery in prices over 2016".
ASB economists yesterday came out saying they expect the price of whole milk powder to nudge out of its slump, and increase by 5% to 10% at the GlobalDairyTrade auction overnight.
As for the Canterbury rebuild reaching its peak this year, Tuffley maintains a small slowdown in construction should be largely offset by increased building activity in Auckland.
Weak NZD supports exporters
Tuffley says "to muse there ain't no sunshine would be to miss the substantial array of positives for growth.
"The trade-weighted exchange rate has fallen 16% from its high a year ago, with much of the fall happening since April. Export industries across the board have become more competitive in a relatively short space of time as a result."
Key commodity exports, including beef and kiwifruit (especially as the PSA virus is under control), remain robust.
"Tourism, now vying to be our biggest foreign exchange earner, was already going from strength to strength before that NZD fall. Chinese consumers may not be buying a lot of our milk at present, but they are flocking to NZ in droves to look at cows (and other fauna and flora) in their natural habitat," says Tuffley.
Increased residential construction in Australia should also be beneficial for NZ manufacturers.
Gradual recovery among overseas trading partners
ASB sees "gradual economic recovery from our major trading partners".
It acknowledges it is concerned about China's economic growth decelerating to 6.8% over 2015.
These worries have been intensified by wide-spread speculation that actual growth is substantially below official estimates.
Tuffley says the Chinese equity market plunge will have a limited direct impact on the Chinese economy and very little consequence for our exporters, as it has a relatively low participation rate.
He says, "Australia continues to delicately manage its transition away from mining-investment led growth to a broad-based economic recovery".
As for the US, the economy is starting to recover, with jobs growth and low interest rates supporting consumer spending and housing demand.
"However, the recovery remains reasonably fragile with business investment and exports still soft, in part reflecting the recent lift in the USD", he says.
ASB points out "Eurozone developments have been overshadowed by the political drama resulting from Greece and its debt negotiations".
Other signs of economic buoyancy in NZ
Looking at other economic indicators, ASB says net migration flows will remain strong, even if Australia's economic recovery gains enough momentum to draw more New Zealanders across the Ditch.
Tuffley says strong net migration will boost the labour supply and see the unemployment rate remain at around 6% over the coming year.
Consumer spending should also be supported by population and employment growth.
Furthermore, Tuffley says "cashflows for borrowers – including beleaguered dairy farmers – will be bolstered by falling interest rates, helping to support overall spending".
While the Auckland housing market is expected to remain tight, he expects lower interest rates will "modestly" stimulate activity outside the super city and Canterbury over the coming year.
As for inflation, ASB expects medium-term inflation to settle at just under 2% – it's currently close to zero.
"Imported inflation has remained subdued due to low global commodity prices and the high NZD", says Tuffley.
"The recent drop in the NZD is expected to temporarily lift imported inflation over the next year. Meanwhile domestic inflation pressures remain muted, due to ample capacity and strong competition."
NZD to remain weak against USD and strong against AUD
Looking further down the track, ASB expects interest rates will drift higher once the Federal Reserve lifts US rates later this year.
In the meantime, ASB expects "the NZD/USD to continue to fall toward a low of 0.61 as NZ dairy export prices remain weak, the Reserve Bank cuts rates and the Federal Reserve lifts rates.
"The NZD/USD is likely to trough around the first half of 2016, before lifting gradually as NZ export prices recover over the next few years."
While the RBNZ is starting to ease rate, the Reserve Bank of Australia's easing cycle has likely been completed.
Tuffley says, "The NZD/AUD is likely to remain around the high 0.80s over 2015 and 2016.
"However in the near term, concerns about Chinese growth and low commodity prices could see the NZD outperform the AUD, and see the NZD/AUD move to the low 0.90s on occasion."