Ryan Greenaway-McGrevy says a service sector providing high value-added products can provide a buffer for NZ against the whims of the volatile commodity markets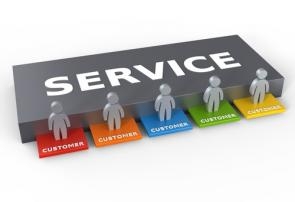 This is the sixteenth in a series of articles Interest.co.nz has commissioned reviewing the key chapters and issues for New Zealand in the Trans-Pacific Partnership Agreement (TPPA). Links to all the analysis in this series are below.
By Ryan Greenaway-McGrevy*
It is easy to underestimate the contribution of the service sector to our economy. Bring up the topic of our exporters at the dinner table and you're more likely to end up talking about Fonterra than Xero.
But while our trade balance in goods periodically fluctuates between deficit and surplus, the service sector has been a solid earner for the country. We have run a persistent surplus in services over the past two decades, and over the last financial year our services exports exceeded services imports by about $4 billion. 
Exporting services is different prospect altogether to exporting goods. In many cases services can be supplied remotely – an outfit in Auckland providing IT services to a client in California, for example. In other cases, it may require movement of people across borders – a customer temporarily relocating to the territory of the exporter, or the exporter sending personnel overseas to the client.
In the TPPA, trade in services is encouraged through a handful of key chapters: Primarily through chapter 10 (cross-border trade in services), but also chapter 12 (temporary entry for business persons) and chapter nine (Investment). 
We will begin by looking into chapter 10, before turning to chapters nine and 12 to see how they also facilitate trade in services. 
​​
Cross border trade in services 
Chapter 10 applies many of the standard provisions found in trade agreements to trade in services between TPPA countries, including National Treatment (10.2), Most Favoured-Nation (10.3) and Market Access (10.5) clauses. 
National treatment prohibits discrimination against service suppliers from other TPPA countries. Governments must afford the same rights, privileges and benefits to these foreign enterprises that they grant to their domestic counterparts. Meanwhile the Most-Favoured Nation clause requires service suppliers from TPPA countries to be offered benefits no less favourable than those afforded to a country's non-TPPA trading partners.  
Market Access prevents governments from placing restrictions related to the size, value or structure of service providers from TPP countries operating in their territories. In addition, Article 10.6 (Local Presence) prohibits governments from requiring foreign service suppliers to have a local affiliate in their territories as a condition of market entry. 
Qualifications and occupational licensing 
Service suppliers both here and abroad must often possess specific qualifications or occupational licenses in order to practice. And with good reason – many professions supply services that directly impact public safety. Qualifications and licensing act as a guarantee that services provided are up to standard. 
But if the bar is set too high, qualifications and licensing can also act as a barrier to entry, shielding incumbents from competition – and allowing them to extract exorbitant profits. 
These issues are addressed in Article 10.8 (Domestic Regulations) of the chapter. The Article does not require Parties to relax their standards for granting licenses or qualifications. But it does require them to be open and transparent regarding the processes through which a foreign service provider can acquire the requisite qualifications or licenses. In addition, Article 10.8.2(b) prohibits the explicit use of licensing to restrict supply. 
While there is no obligation to recognise the qualifications or licenses of other TPP Parties, Article 10.9 (Recognition) does encourage mutual recognition and harmonization of standards across trading partners.  
Scope and exceptions 
Under Article 10.2 (Scope) Air services are excluded from the chapter. Meanwhile, exceptions specific to each country are incorporated under Article 10.7 (Non-conforming measures). These are listed an Annex to the investment and services chapters, which we discussed earlier here in reference to investments. The country-specific exceptions are split into two lists. 
Annex I describes existing discriminatory measures that parties can retain in favour of their domestic service suppliers. Measures included under this annex cannot be made more restrictive in the future, and any relaxation of these restrictions must be extended to all TPP countries. New Zealand's exemptions focus on maintaining control over certain aspects of dairy, air travel, communications and fishing. 
Annex II lists sectors and activities for which TPP Parties reserve the right to maintain existing discriminatory measures, as well as the right to adopt new or more discriminatory measures in the future. For New Zealand there are additional exemptions for dairy, fishing and travel. We also reserve the right to adopt or maintain any measure with respect to water (including the allocation, collection, treatment and distribution of drinking water), nuclear energy, preferential co-production in film and television, a variety of 'vice' industries (gambling, betting, prostitution, tobacco, and alcohol) and public services (including law enforcement and correctional services). 
Dispute settlement 
Alleged transgressions of the chapter's provisions are subject to the state-state dispute settlement protocols located in chapter twenty-eight. They are not subject to investor-state dispute settlement (a point reiterated in footnote one of the chapter). 
Other key chapters for service exporters 
While chapter 10 breaks down many of the barriers to trade in services, some service exporters also require a certain amount of labour and capital mobility across borders. This is where chapters 12 and nine come into play. 
Temporary entry for business persons 
Chapter 12 enhances mobility for business people between member countries by cutting down on red tape when it comes to temporary visas. Although the provisions apply to all business people, service exporters are expected to be big beneficiaries, because service exports often require temporary relocation of the client or the supplier overseas.  
Each country has committed to its own specific provisions to the chapter, as listed in Annex 12A. Like many other TPPA parties, NZ requires reciprocal access, meaning that we only grant these benefits to TPP Parties if they grant the same benefits to us. A big disappointment from the chapter is that the US has not made any commitments regarding visa access. 
Foreign affiliates 
Because it breaks down barriers to setting up businesses in TPP countries, the Investment chapter means that service suppliers can set up shop in their export markets in order to more effectively market and distribute their services. In addition, chapter 12 makes it easier to transfer personnel to affiliates in TPP countries, meaning that exporters can send their domestic talent to get the foreign division up and running.  
Supporting our quiet achievers 
It is easy to underestimate the importance of global trade in services. According to the World Trade Organisation, services account for just under 20% of global trade. But these statistics double-count imported inputs to exported products. If we instead measure trade in terms of value-added – by removing the value of imported inputs from a country's exports – services account for roughly half of all global trade. 
New Zealand is poised to benefit from further globalisation of the service sector. We have a highly- educated, English-speaking workforce that costs less than the average Briton or American to hire. Moreover, the rise of technology has mitigated one of our long-standing impediments: distance. Indeed, niche IT firms like Vista, Unleashed and STQRY are already dotted around Auckland and Wellington, but are quietly exporting to the world. A service sector providing high value-added products would also complement our commodity-based rural economies, and provide a buffer for us all against the whims of the commodity markets. 
Government policy can help. And so can trade agreements. There are parts of the TPPA that many find altogether unpalatable or discomforting. But other parts of the agreement grease the wheels a bit for many of our most creative and vibrant firms operating in the service sector. These are the businesses that can wean us of our commodity dependence and help us retain our high-skilled, home-grown (and taxpayer-funded) talent. 
Now if we could just make it more affordable for our young creatives to find their place in Auckland…
---
*Ryan Greenaway-McGrevy is a senior lecturer in economics at the University of Auckland. Prior to that he was a research economist in the Office of the Chief Statistician at the Bureau of Economic Analysis (BEA) in Washington DC.
*Amber Carran-Fletcher contributed to this article.
The series so far:
Investor-state dispute settlement
SOEs and designated monopolies
Sanitary and phytosanitary measures
National treatment and market access for goods
How the TPPA could boost competition in the building materials sector
What TPPA's investment chapter says, including on housing investment
What the TPPA says about remedies for unfair trade
We can have globalisation and more equitably share the gains
What the TPPA says about financial services
*And here's a video interview with Greenaway-McGrevy where he discusses the series.