Ryan Greenaway-McGrevy says the TPPA should make it easier for foreign manufacturers to understand and comply with our domestic building codes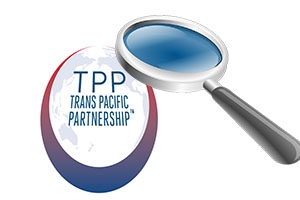 This is the tenth in a series of articles Interest.co.nz has commissioned reviewing the key chapters and issues for New Zealand in the Trans-Pacific Partnership Agreement (TPPA). Links to all the analysis in this series are below.
By Ryan Greenaway-McGrevy*
Goods must often meet minimum standards before they can be sold. In some cases, these are safety standards. For example, Radiata Pine must be treated to prevent rot before it can be used in housing construction. In other cases, these standards relate to product labelling and consumer information, such whether an alcoholic beverage must prominently display the alcohol content. 
These standards can affect international trade. Different countries have different standards, and demonstrating conformity to a specific country's standards can impose significant costs on exporters. More importantly, regulations and standards can be abused in order to protect domestic producers – much like sanitary and phytosanitary provisions. 
Chapter eight of the TPPA (Technical Barriers to Trade, or TBT) addresses these kinds of conformity measures. The chapter obligates Parties to permit transparency and participation when setting their standards, so that foreign exporters can easily understand why their products will or will not comply to specific standards. It also requires Parties to recognise conformity assessors in other countries. For the most part, the chapter does not explicitly undermine a Party's ability or right to set standards, although there are some exceptions covered under product specific annexes. In addition, the chapter does not apply to sanitary and phytosanitary measures, which are covered separately in chapter seven. 
Transparency and participation  
Parties will be obligated to allow for transparency and participation in the development of standards. Article 8.7 states that parties "shall allow persons of another Party to participate in the development of technical regulations, standards and conformity assessment procedures by its central government bodies on terms no less favourable than those that it accords to its own persons". This means that foreign exporters will be able to make submissions when our regulators make changes in standards. It also means that our exporters will be able to have their views heard when our trading partners make regulatory changes. 
Article 8.7 also requires that Parties publish proposals for new technical regulations and conformity assessments. These proposals must contain sufficient detail so as to adequately inform interested persons and other Parties about the extent to which their trade interests might be affected.
​​
Conformity Assessment
Conformity assessment bodies (CABs) act as the gatekeeper between producers and consumers, ensuring that various products meet the required standards before they are sold. For example, local Councils typically require BRANZ to certify building materials before they can be used in housing construction. In general, conformity assessment spans a variety of activities, including testing, auditing, and certification.
Under Article 8.6, Parties will have to apply the same set of criteria to domestic and foreign CABs within the TPPA when conferring accreditation. This is a step further than their current obligations under Article 6.4 of the World Trade Organisation (WTO) TBT agreement, which only encourages members to permit participation of CABs located in the territories of other members. This means that the CABs of other TPPA countries will be able to determine whether products exported to New Zealand pass our conformity standards. The flipside is that our CABs will be able to determine whether goods manufactured here meet the standards required in our TPPA export markets.  
We already have many of these so-called mutual recognition arrangements in effect. That ubiquitous "CE" symbol you see on products ranging from laptops to light bulbs indicates that the product meets European Conformity standards. And New Zealand conformity assessment bodies can certify products made here in New Zealand for European Conformity, making it easier for our firms to export to Europe. 
Conformity in standards 
There are eight specific product annexes to the chapter that either encourage or set uniform standards across TPPA Parties. The products are: wine and distilled spirits; information and communications technology products; pharmaceuticals; cosmetics; medical devices; proprietary formulas for pre-packaged foods and food additives; and organic products.  
For the most the provisions appear to be rather innocuous. For example, under the Wine annex, wine labels must display the alcohol by volume (ABV) up to one decimal place. (Surprisingly the standards on alcohol labelling vary substantially across countries. While living in the US I often found it difficult to figure out the ABV of many beers. Luckily we live in an age where information can readily be obtained. Thank you, iPhone.) 
The annex on organic products applies to countries that are developing or maintaining regulations regarding the production, processing or labelling of products as "organic". The annex does not set uniform standards for what specifically constitutes an "organic" product, but it does encourage Parties to work together to encourage mutual recognition of organic labelling. 
Remember the consumer 
Barriers to trade protect domestic producers at the expense of consumers. While New Zealand has already unilaterally eliminated the bulk of its tariff barriers to trade, there are still many non-tariff barriers to trade on the books. Technical barriers to trade are one of them. Let's view this issue through the lens of our local obsession here in Auckland: Property. Most of the exorbitant price of property is due to the land that a dwelling sits on. But by international standards it is still darn expensive to build a house here in New Zealand. 
The Productivity Commission and the Ministry of Business, Innovation and Employment (MBIE) blame a number of factors for the high cost of housing, from a lack of economies of scale to the high cost of building materials. Take a look at this interest.co.nz summary of the initial MBIE report comparing the costs of materials here to those in Australia. 
Part of the reason that materials are so expensive are the compliance costs associated with meeting our safety standards. You may not have to pay any tariffs if you import cheap windows from the US, but you'll be lucky if the local council will allow you to put them into your house without BRANZ certification. If it is too difficult or expensive for a newcomer to demonstrate that a product complies, then established players in the industry are sheltered from competition. And that ultimately allows them to charge high prices. 
The TPPA should make it easier for foreign manufacturers to understand and comply with our domestic building codes. Although there is already interest in our building sector from some international heavyweights like Knauf, just the threat of increased competition is often enough for protected firms to lift their game. With Auckland needing an additional 40,000 dwellings, we could do with some more competition in the building materials sector right about now. 
---
*Ryan Greenaway-McGrevy is a senior lecturer at the University of Auckland in economics. Prior to that he was a research economist in the Office of the Chief Statistician at the Bureau of Economic Analysis (BEA) in Washington DC.
*Amber Carran-Fletcher contributed to this article.
The series so far:
Investor-state dispute settlement
SOEs and designated monopolies
Sanitary and phytosanitary measures