RBNZ's head of prudential regulation says bank considering putting more focus on areas where 'the incentives on financial institutions differ most starkly from society's interests'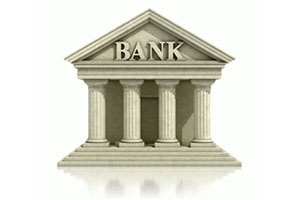 By Gareth Vaughan
The Reserve Bank is reviewing the statements made by bank directors in public disclosures to make sure they're reliable and accurate and the system can't be gamed.
In a speech to bank lobby group the New Zealand Bankers' Association, Reserve Bank head of prudential regulation Toby Fiennes also said the Reserve Bank is considering making more data received privately from banks publicly available. And Fiennes again defended the central bank's anti-deposit insurance stance, and lack of onsite bank inspections.
Fiennes said four areas of the bank's supervisory practices are under review.
 "First, given its importance in the [prudential supervisory] framework, we intend to review the attestation regime for banks. We want to confirm that the attestations provided by bank directors in their public disclosures are reliable and accurate. We intend to undertake a thematic review of the attestation process [looking at] how effective and comprehensive these systems are. We will work collaboratively with banks and their boards, recognising that it is in all parties' interests that the regime works efficiently and robustly," Fiennes said.
Secondly, Fiennes said the Reserve Bank is probing establishing more consistency in its oversight of banking, insurance and non-bank deposit takers (NBDTs).
"In particular, as part of the review of the Insurance Prudential Supervision Act (2010) we will consider bringing some of the practices we have found effective in banking regulation across to insurance. We will look at the merits of an attestation regime for insurers as a way of bolstering self discipline. We will also examine whether a stronger role for disclosure for insurers will be a cost-effective way of bolstering market discipline," said Fiennes, adding, "We want to explore areas where the legislation or our approach may have unintentionally imposed unnecessary costs on insurers." 
Considering more focus on areas where 'the incentives on financial institutions differ most starkly from society's interests'
Additionally Fiennes said the Reserve Bank will mull shifting its supervisory effort towards areas where "the incentives on financial institutions differ most starkly from society's interests."
"These areas mostly relate to failure prevention and resolution. In the case of banks they include OBR [open bank resolution policy], outsourcing, liquidity and capital; and in the case of insurers they include solvency and reinsurance. Conversely, we may decide to do less intensive supervision of areas where incentives are better aligned," Fiennes said.
Fourthly, he said the Reserve Bank is evaluating how to strengthen disclosure in the banking sector, which could involve making more information collected by the Reserve Bank privately available publicly.
"As previously noted, we have increased our engagement with boards and management of supervised entities, and widened the amount of private data we receive from banks. This has been a conscious move. A trade-off exists between speed and accuracy - the private information we receive tends to be provided quickly, but without the checks and validations that go with formal disclosure," said Fiennes.
"Having said that, we will investigate whether more of the quantitative data we currently receive privately could be publicly disclosed, via the 'dashboard' project. We are developing the dashboard as an accessible, electronic repository which would allow data to be compared across banks in a consistent and timely way. We may look at including, for example, large exposures, bank liquidity and LVR [loan-to-value] information in the dashboard. If the information can be presented accessibly and consistently across banks, is accurate and not commercially sensitive, we will be looking to include it."
'Depositors and policyholders may suffer losses'
Fiennes reiterated the Reserve Bank's opposition to deposit guarantees, or deposit insurance, having previously done so as recently as February. New Zealand is an outlier within the OECD in not having deposit insurance. He suggested there's "solid international evidence" showing the absence of guarantees improves the overall stability of the financial system, pointing to a World Bank working paper from 2012 entitled How Does Deposit Insurance Affect Bank Risk? 
"...In supporting market discipline, we do not guarantee that no financial institution will fail, and we do not have explicit customer protection. While the New Zealand financial system is sound, history tells us that banks, NBDTs and insurers can, and do, fail. Consequently, depositors and policyholders - both wholesale and retail - may suffer losses. Our mandate is soundness and efficiency of the financial system as a whole. The growth and demise of individual institutions in accordance with the competence of their management and demand for their services are a natural part of a competitive and efficient economy," Fiennes said.
"Since no financial institution is guaranteed by the government, there is more market pressure on institutions to compete on safety than there would be in a system with guarantees."
In a report on the New Zealand banking industry last month, credit rating agency S&P Global Ratings said the lack of a deposit insurance scheme puts New Zealand in a relative weaker position compared to other high income countries that have deposit insurance schemes in place such as Australia. 
"In our view, the absence of a deposit insurance scheme heightens the risk of a run on the banking system," S&P said. (There's also an alternative view on deposit insurance here).
'We avoid detailed onsite inspections of financial institutions'
Meanwhile, Fiennes said that requiring directors to attest that their financial institution has satisfactory risk management processes boosts the incentives for directors to run the business soundly.
"For the same reason, we avoid detailed onsite inspections of financial institutions. If institutions' directors knew that the Reserve Bank would act as another line of defence, they have less incentive to ensure robust internal controls."
"The absence of detailed onsite checking is a defining feature of New Zealand's regime compared with those in other comparable nations. As well as diluting self-discipline, an onsite programme carries significant costs for both industry and the taxpayer. We remain comfortable being an outlier in this regard," Fiennes said.
In contrast to the Reserve Bank, the Australian Prudential Regulation Authority makes onsite visits to New Zealand's four Australian owned banks as part of its supervision of Australian banks.
'No groundswell for change'
Fiennes also noted the visit of International Monetary Fund (IMF) officials to New Zealand as part of an assessment of this country's financial system and regulatory settings.
"External reviews do concentrate the mind, and the [IMF] FSAP [Financial System Assessment Programme] has been a factor in our critical re-examination of our framework. The IMF will communicate their findings and recommendations to us and the public late this year or early next year. But based on the internal re-examination we have just done, we think the overall New Zealand regulatory framework remains generally suitable, and indeed there seems to be no groundswell for change from industry or public stakeholders," said Fiennes.