As Australia's government prepares to formally review banking competition in its oligopolistic market, should NZ be doing the same?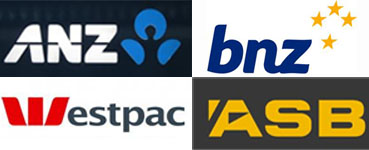 By Gareth Vaughan
As the Australian Government lines up its Productivity Commission to probe banking competition, should New Zealand's do the same?
Australian Treasurer Scott Morrison recently said his government was ready to act on a Financial System Inquiry recommendation that bank competition be investigated. According to The Australian Financial Review, the Australian Productivity Commission is likely to be asked to consider whether the Australian Prudential Regulation Authority (APRA) gives sufficient consideration to competition issues. This comes with Australian Securities and Investments Commission (ASIC) chairman Greg Medcraft recently describing the banking sector as an oligopoly.
 The Australian oligopoly consists of the ANZ Banking Group, Commonwealth Bank of Australia, National Australia Bank and the Westpac Banking Corporation. Here in New Zealand their subsidiaries - ANZ NZ, ASB, BNZ and Westpac NZ - dominate.
In a research note Deutsche Bank's Sydney-based banking analysts Andrew Triggs and Anthony Hoo point out a statistic commonly cited to demonstrate the oligopoly's dominant marketshare is the four's slice of the residential mortgage market. Using APRA's measure of the system it's 83%, and under the Reserve Bank of Australia's statistics including non-banks, it's 77%.
Based on Reserve Bank of New Zealand mortgage figures and the big four NZ banks' December general disclosure statements, the big four here have 90.2% of the home loan market.
How about a Productivity Commission probe of NZ bank competition?
Back in 2015 I suggested the Productivity Commission ought to probe banking competition in NZ. I cited big banks' dominance of KiwiSaver, high fees, high credit card interest rates and world leading profitability.
I also noted there is competition from the likes of Kiwibank, TSB, the Co-operative Bank, SBS, Heartland Bank, HSBC, Rabobank and other banks including three of China's big four, plus building societies, credit unions, finance company survivors and peer-to-peer lenders. Despite this competition, and the relative ease these days of switching banks, the big four have thus far been very good at holding marketshare.
My article was met with an underwhelming response from interest.co.nz readers. It attracted just one comment and was not among our better read stories. Does this mean bank customers are happy with their banks? That they take it as a given the big four's dominance should be probed? Or was it simply because I failed to include 'Auckland house prices' in my headline? I don't know.
But if the Australian review of banking competition gets underway in this NZ election year, it'll be interesting to see if there are any calls on this side of the ditch to follow suit.
Interestingly during Chinese Premier Li Keqiang's recent visit, Prime Minister Bill English welcomed the rise of Chinese bank lending in NZ from the local offshoots of the Chinese government controlled banks ICBC, China Construction Bank and Bank of China. English noted increasing competition for the dominant Australian-owned banks.
"We welcome some competition," English said.
"We've got a very concentrated banking sector - probably more than most other developed countries - and it's good that the conditions in New Zealand are such that smaller banks, including our local New Zealand-owned banks, are able to grow," English said.
'A sole focus on marketshare would be misplaced'
Back to Deutsche Bank's Triggs and Hoo. They point out the type of mortgage marketshare enjoyed by Australia's banking oligopoly is not unique in an Australian context. (And nor, of course, is it in NZ where even greater market concentration is not uncommon such as in general insurance, supermarkets and building materials).
Say Triggs and Hoo; "Most industries in Australia tend to be highly concentrated. As such we would argue that policies expressly aimed at reducing major bank marketshare would be misguided and could potentially introduce greater risk into the financial system. Are there factors supporting structurally high banking sector concentration?" 
Although acknowledging competition should always be encouraged, the Deutsche Bank analysts argue there are factors suggesting concentration will remain structurally high. These are;
 i) A concentrated market makes prudential regulation easier;
ii) Big banks tend to have more extensive branch networks for customers; and
iii) Big banks with high return on equity and better risk management supports financial system stability.
"Arguably, greater digitisation in banking reduces the second argument, however we think concentration is likely to remain high. That's not to say that the Government shouldn't try to improve competition in the industry, e.g. by reducing barriers to switching between banks, however we argue a sole focus on the marketshare of the big four banks would be misplaced," Triggs and Hoo argue.
The chart below comes from Deutsche Bank.
*This article was first published in our email for paying subscribers early on Friday morning. See here for more details and how to subscribe.