Infometrics' Gareth Kiernan sees enough speed bumps on the horizon to slow economic growth more than the market expects; says it's time for LVRs to be eased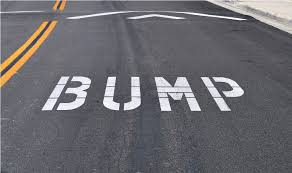 Infometrics warns the "plethora" of risks facing New Zealand increase the chances of the economy growing at a slower than expected rate.
The research company's chief forecaster Gareth Kiernan points to a range of economic indicators, saying that on their own there isn't cause for concern, but it's likely "at least one of these factors will undermine economic growth in coming quarters".
Gross domestic product grew by 2.7% in the year to June. Treasury, in its May Budget Economic and Fiscal Update, expected this to increase to 3.3% in 2019 and 3.4% in 2020, before dropping to 2.7% in 2021 and 2.5% in 2022.
Kiernan's forecasts are around 2.5% to 3% in coming years.
"One of the biggest pressures on businesses is declining profitability, with margins being squeezed by factors such as higher transport costs and the increased minimum wage," he says.
"In previous years, strong demand conditions have enabled firms to make up for shrinking margins through increased sales volumes. Slowing growth is now making that strategy less viable, implying businesses need to lift prices to restore their margins.
"However, competitive pressures seem to be limiting the ability of many firms to raise prices, particularly in the retail sector."
Kiernan recognises that in the year to June the Government's corporate tax revenue was up 6.2% from the previous year, while GST revenue was up 6.7% and PAYE 7.3%, but he says the pressures are only just coming through so won't show in the numbers yet.
'More than political posturing'
He also points to the direction of government policy affecting confidence.
According to ANZ's latest quarterly business confidence survey, a net 7.8% of businesses surveyed see their own activity improving over the next year. This figure sat above 30% in 2016 and the first half of 2017.
"The fall in employment and investment intentions since August last year is much larger than would normally be expected under a Labour government," Kiernan says.
"This deterioration is more than political posturing and implies a real reluctance to push ahead with major business decisions."
While consumer confidence is holding up better than business confidence, at average historic levels, Kiernan says: "Record high petrol prices are cramping households' discretionary spending, and consumers' feeling of wellbeing is also being undermined by stagnating house prices.
"Even the labour market, which has performed strongly to date, could start to weaken if business pessimism translates into a lack of employment growth."
The number of people employed grew by 3.7% in the year to June. At 4.5%, the unemployment rate is very close to the lowest it's been since 2008.
The final risk Kiernan highlights is global: "Internationally, concerns remain about the potential fall-out from the ongoing trade ructions between the US and China.
"Dairy prices are giving an early indication of what could happen if global economic growth weakens because of the trade war. This week's downward revision by Fonterra to its forecast milk price will reduce the amount of money flowing through to farmers and into provincial economies."
LVRs should be eased... next month
Kiernan says if these factors undermine economic growth, the government or Reserve Bank could be forced to respond with more stimulatory fiscal or monetary settings.
If the RBNZ decides it wants to cut interest rates, he maintains it'll have the evidence it needs to do so by mid next year.
Governor Adrian Orr has indicated he'll leave the Official Cash Rate at 1.75% into 2020, with the next move being either up or down.
Kiernan believes the RBNZ will also help stimulate the economy via the housing market by easing loan-to-value ratio restrictions in May next year.
If he was in the driver's seat, he'd ease them next month.
"The LVRs have taken enough heat out of that investor demand [for residential property] and when you couple that with the bright line test being extended out to five years, that's changed the dynamic of the market a bit from where it was previously," he says.
The RBNZ, in its latest Financial Stability Report released in May, said the full effect of it easing LVRs in January was still working through, and a policy change wasn't appropriate for now. It said it would change tack "if housing market risks decline and banks' lending standards for new mortgage loans are prudent".
Real Estate Institute of New Zealand figures show the number of houses sold in September was the lowest for a September month since 2011. However prices held up, with the national median still sitting near the record high.