Roger J Kerr says New Zealand has an opportunity to get an advantage from the current adversity. We have done it before. It just requires brave/bold leadership and execution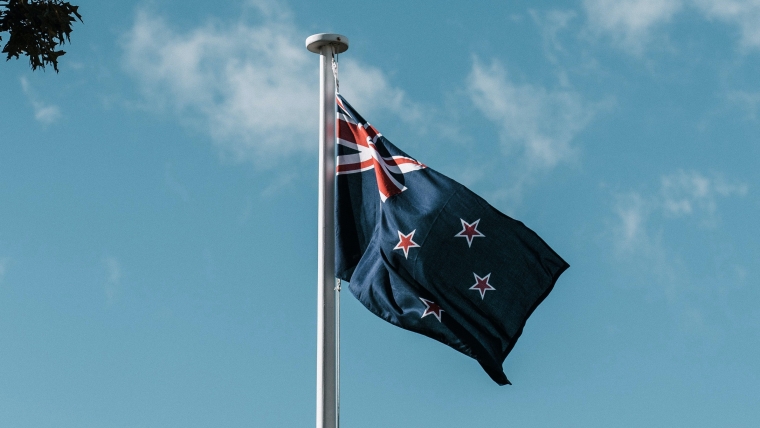 The NZ dollar had a reasonably serious set-back to its recovery path this last week with a blip down to 0.5930 from previous rates above 0.6100.
The Kiwi dollar selling was in response to the RBNZ officials confirming to a Parliamentary Select Committee session that they still had negative interest rates at their disposal to use if they needed to in 12 months' time when the policy to hold the OCR stable at 0.25% comes to an end.
It was difficult to fathom the motivation of Governor, Adrian Orr and Assistant Governor, Christian Hawkesby in making this statement.
Was it designed to jawbone the dollar down as they were unhappy with its recent appreciation and they have run out of bullets?
Or was it just painting a scenario of what tool they would still have in their monetary policy kitbag having exhausted all the others, like cutting interest rates to zero and printing money through quantitative easing?
One would like to think it was the latter and they were merely painting a scenario of what could happen if the Covid-19 pandemic was still rampant and the economy still reeling in recession in March 2021.
It is not a scenario we would all want to contemplate as it would confirm that there was no vaccine found that worked and community isolation was still happening. The probability of that scenario being anywhere near reality seems very small.
In any case, it is well known that the major banks in New Zealand do not have the computer systems to cater for negative interest rates and certainly would not be ready for that change in 12 months' time.
If the jawboning was intentional to reverse the Kiwi's path to downwards and hold it down, it has not worked too well as the NZD/USD rate had subsequently climbed back to 0.6030 by Friday 17th April.
Lack of global unity has made the Covid-19 fight more difficult
What has been surprising and disappointing about the global response to the Covid-19 pandemic is the total lack of cooperation and coordination between nations to address the common enemy.
Everyone, including New Zealand, has done their own thing.
The only institutions to work cooperatively together it seems have been the central banks with the US Federal Reserve being quick to provide USD swap lines of credit to others to reverse the shortage of US dollars in the global system.
The tone of poor government to government communication was set early by President Trump when he stopped flights into the US from Europe without consulting or giving any notice to the Europeans first. That action confirmed the "America first" isolationist and protectionist policies instigated by Trump.
It is clearly difficult for world leaders to show any respect for Trump or take him seriously given his uncanny ability to forget what he said a week ago, personally take all the credit for any success and dish the blame to anyone when things do not go so well.
From being the least prepared for a highly infectious disease, the US economy is set to be the worst affected as unemployment soars in the services and retail sectors that just fire all the staff and shut up shop.
Countries with more sophisticated health systems (e.g. Germany), decisive central leadership (e.g. New Zealand) and strict authoritarian rules of engagement over their populations (e.g. most of Asia) have fared a lot better than the US and parts of Europe.
What has been surprising to date is the failure of the US dollar exchange rate to weaken (it has not strengthened too much either) given the growth, budget deficit and debt problems the US economy is now facing.
The US dollar had retained its strength through 2018 and 2019 due to having higher interest rates than other currencies and also the safe-haven flows from the trade wars. These two factors are no longer present to support the USD, therefore the greater probability from here has to be sustained, multi-year US dollar weakness. For local New Zealand exporters selling in USDs this is the largest financial risk they face going forward, and it has nothing to do with New Zealand.
Equity market movements key to short-term NZD/USD direction
Upcoming economic data is going to be absolutely dreadful for all currencies; therefore, readers should not expect singled-out NZ dollar depreciation when our consumer/business confidence plummets, retail sales collapse and GDP growth goes negative for a quarter or two. Other counties will be a lot worse, particularly the US of A.
As has been seen in recent weeks, the main driver of day-to-day NZD/USD direction will be the movements in US equity markets.
Massive fiscal and monetary policy stimulus in the US, coupled with Covid-19 cases getting past the peak of the curve, have to date buoyed and sustained equity market index gains following the mid-March rout. Hence the NZD recovery back above 0.6000.
The unanswered question is how big is the risk of another large leg down in US equity values, sending the Kiwi dollar back to the mid 0.5000's?
As previously stated in this column, as time moves on from the March collapse, the risk of a second leg down reduces.
Many commentators see a second equities sell-off when US corporate earnings for 2020 are released and the realisation of profits being decimated sinks in with investors.
The counter-argument is that the markets have already priced-in low 2020 profits and are positively looking forward to a bounce back in 2021 company profits. Whatever the outcome is, the influence over NZD/USD movements over coming months will be significant. My view is that investor worries about 2020 profits have already been priced into the markets.
Bold policy changes needed for NZ's post-Covid-19 environment
When the NZ economy was in deep and unsustainable problems in the mid 1980's, it took radical and profound policy changes (which caused some adjustment pains) from Sir Roger Douglas to turn things around.
As a result, we enjoyed positive economic growth, increased standards of living/wellness, strong employment and prosperity through the years from the mid 1990's until today (excluding the brief GFC related recession in 2008 that was imposed upon us).
It was always instructive that the Clark Labour government from 1999 to 2008 did not reverse the Douglas economic reforms.
The strong communicative leadership displayed by PM Jacinda Ardern through the pandemic crisis suggests a re-election of her government come September.
However, it will be how the economy responds over coming months that determines the election outcome rather than popularity through dealing with a health emergency.
If the Jacinda and Grant team fails to make the right decisions for business and the economy over coming weeks/months and the unemployment rate is above 10% in September, the Labour Coalition government will likely be tossed out. No pressure then? If we stay in "level 3" for four weeks instead of, say, two weeks many small businesses will just die, and the economy and jobs will suffer.
Radical economic policy reforms are needed again and if the Jacinda and Grant team fail to embrace that requirement, the opposition National Party should adopt some great private-sector innovative thinking as their policy manifesto.
Suggestions about government sponsored 5G and irrigation/hydro power infrastructure projects from Rod Drury and immigration/investment schemes for global billionaires from Troy Bowker should not just be left as good ideas, but policy changed to make them happen.
New Zealand has an opportunity to advantage from the current adversity. We have done it before. It just requires brave/bold leadership and execution.  
---
*Roger J Kerr is Executive Chairman of Barrington Treasury Services NZ Limited. He has written commentaries on the NZ dollar since 1981.