ANZ NZ chairman John Key says retail and central banks should use cryptocurrencies to improve the payments system in the face of competition from giant tech companies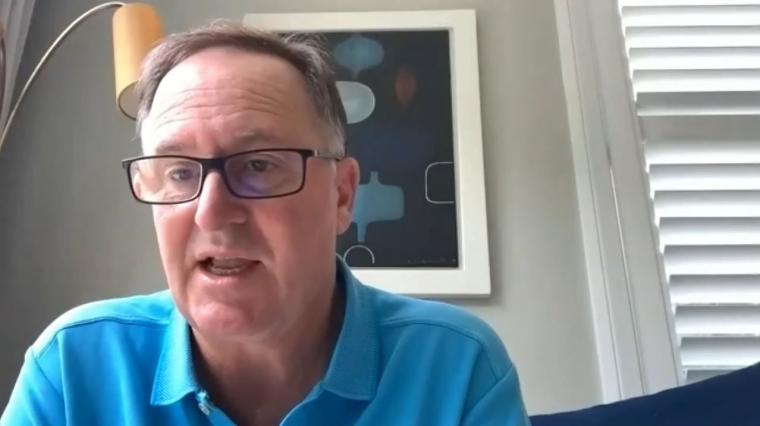 ANZ NZ chairman John Key says retail and central banks need to seize the opportunities presented by cryptocurrencies or risk being left behind.
Speaking in an online event hosted by the think tank, the NZ Initiative, Key said cryptocurrencies can make the payments system more efficient.
He made the case for the traditional monetary system evolving, particularly in the face of competition from giant technology firms.  
"I can't tell you where Amazon and Facebook and these guys are going to end up," Key said.
"But what I can tell you is, they could easily become part of a very globally integrated system - not only just for purchasing goods and services, but within the payments for that.
"You already saw Facebook test that. In the initial instance that didn't work out so well.
"But… there's a lot of money there and a huge amount of volume, and I just think over time that space is going to change dramatically and banks are going to have to adapt. If they don't adapt, their income streams are going to fall."
Key noted the Reserve Bank of New Zealand (RBNZ) is consulting on whether it should issue a digital currency.
The RBNZ's rationale is that a central bank digital currency (CBDC) would "both support the value anchor role of central bank money, and support the ability of central bank money to act as a fair and equal way to pay and save".  
The RBNZ has also made the case, "[A] CBDC and its ecosystem (including the distribution model) have the potential to act as a catalyst for innovation and competition in the wider money and payments ecosystem. This could bring improvements to domestic payments' efficiency and resilience, as well as enable New Zealand to take part in global initiatives that use CBDCs to improve cross-border payments."
Key maintained the RBNZ could play a "much bigger role" in this space.
"I think central banks increasingly could issue their own cryptocurrencies - and if not issue them, certainly be supportive of them," he said.
"Payments are almost the new black for banks. In the old days payments were sort of 'a thing that we did'. Nowadays, payments are a highly valuable source of revenue and an important part of the system.
"If you start looking around the world at some of these new technology companies - Airwallex is one example of that - they can make payments at a fraction of what the banks can…
"If you send money overseas… then it's both expensive and it's clunky and it's difficult. Cryptocurrencies can, and almost certainly may be legitimately, a very important way of world payments becoming much cheaper and far more efficient.
"On top of that, they allow a fractional ownership and fractional play that you don't get through normal currencies."
ANZ NZ currently has no direct exposure to cryptocurrencies.