The Opening Bell: Where currencies start for Thursday, June 20, 2013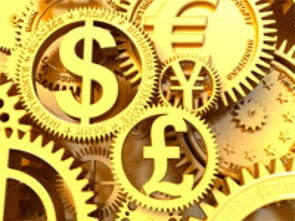 The NZDUSD has been slammed down to 0.7905 this morning, post the US Federal Reserve interest rate (FOMC) meeting.
The NZDUSD traded to an overnight high just shy of 0.8050 immediately before the FOMC decision, only to be smashed to a 0.7860 low post FOMC.
The Fed mentioned that the downside risks to the economic outlook and labour market have diminished, and that they will maintain its current USD$85 billion a month in bond purchases with no indication it would scale back.
In fact, the FOMC even mentioned the possibility they could increase the level of bond purchases if conditions dictate this course of action.
If the FOMC's economic forecasts prove correct, then they will start to taper (not stop) their bond purchases towards the end of 2013. However, they do not expect to raise interest rates until some time in 2015!
The AUDUSD traded to 0.9285 – a level last seen in September 2010. The NZDAUD touched 0.8500, a 4 ½ year high!
Global equity markets are lower across the board.  The US indices are down circa 1.3%, with smaller losses in the other markets.
Gold prices plunged 1.2% to USD$1350 an ounce overnight. Oil prices fell 0.3%.
The NZD opens at 0.7905 USD, 0.8500 AUD, 0.5945 EUR, 0.5105GBP, & 76.05 JPY.
NZ GDP balance will be released at 10:45am.
Australia's RBA bulletin will be released at 1:30pm, followed by Chinese Manufacturing figures at 1:45pm.
To subscribe to our daily Currency Rate Sheet email, enter your email address here.
-------------------------------------------------------------
Dan Bell is the senior currency strategist at HiFX in Auckland. You can contact him here »