The Opening Bell: Where currencies start for Monday, June 24, 2013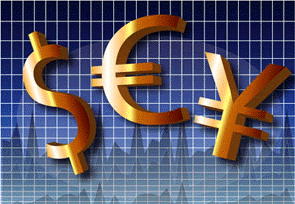 The NZDUSD opens at 0.7735 this morning, having hit a new-12month low of 0.7704 Friday night.
The NZD was under strong selling pressure last week  due to the prospect of a slowdown in US monetary stimulus, slower growth and a credit squeeze in China, a falling AUD, and a USD which staged its largest weekly advance since July 2012.
NZ 10-year Government yields soared almost 40 basis points last week.
US equity markets managed small gains in Friday, although most other global markets fell 0.6% to 1.7% on the day.
Gold prices climbed to USD$1296 an ounce, while Oil prices fell circa 1.2%.
The NZD opens at 0.7735 USD, 0.8395 AUD, 0.5900 EUR, 0.5025GBP, & 75.70 JPY.
NZ visitor arrivals and credit card spending are on the domestic calendar today, in what is a comparatively light data week.
To subscribe to our daily Currency Rate Sheet email, enter your email address here.
-------------------------------------------------------------
Dan Bell is the senior currency strategist at HiFX in Auckland. You can contact him here »