Auckland University academic leading research project on regulating digital currencies keen to see consumers, not just banks, benefit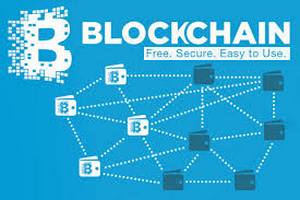 By Gareth Vaughan
A University of Auckland academic who is leading a trans-Tasman research project on blockchain and crypto-currencies, is emphasising the importance of future benefits from the technologies being enjoyed by consumers and not just banks.
Alexandra Sims, associate professor and head of commercial law at the University of Auckland Business School, is leading a team undertaking a research project entitled 'Regulating Digital Currencies that use Blockchain Technology'. Alongside Auckland University banking and finance professor David Mayes, and Kanchana Kariyawasam, senior lecturer at Australia's Griffith University Business School, Sims plans to develop a legal framework for blockchain regulation in New Zealand and Australia. The project has a $50,000 grant from the NZ Law Foundation.
"There's a lot of work being done all around the world on crypto-currencies. What we're doing is looking at what's going on and then we're going to make suggestions for how that could be regulated in New Zealand or Australia," Sims told interest.co.nz.
She said the academics pitched the idea to the NZ Law Foundation, and both the Reserve Bank and Financial Markets Authority should be interested in their research because it's independent.
"We're not coming from a bank, we're independent researchers. We're not trying to prop up any current business models or anything," Sims said.
She notes that banks and credit card companies are aware their role as gate-keepers and middlemen is under threat.
"If crypto-currencies become widespread, it could slash banks' profits. Banks are trying to use the new technology between themselves because the benefits are massive, but they are going to try to limit how others use it. There is a real danger that if the banks get their way, the benefits of crypto-currencies may be reduced or even lost," Sims said.
She suggests there are four potential scenarios as blockchain and crypto-currencies evolve. Firstly, there's the current system where people can use crypto-currencies as well. Secondly, there are crypto-currencies but the banks are still the middle people, or intermediaries. Thirdly, the banks use their own systems based on the blockchain, but for the consumer there'll be no real difference. And fourthly, cash is abolished and replaced by crypto-currencies. 
Sims (pictured) said some major risks crypto-currencies currently have will need addressing if they're to be palatable for regulators. For example, crypto-currency transactions can't be reversed. So if money is sent to the wrong person it's just tough luck. And there's also the issue of privacy. How can a person's financial details be kept private when the information is accessible by those with access to a particular blockchain?
The project is expected to run for a year, wrapping up next November. Sims said during that timeframe two or three articles are likely to be published followed by a report at the end. She's also planning to make a presentation next September to New Zealand financial markets regulators.
Sims and her colleagues aim to interview regulators and others from around the world. They'll also probe how much blockchain technology falls within existing regulation.
*This article was first published in our email for paying subscribers early on Tuesday morning. See here for more details and how to subscribe.