Founder of the world's second largest digital currency urges regulators to get banks to stop blanket de-risking; RBNZ 'generally comfortable' with banks' approaches to cryptocurrency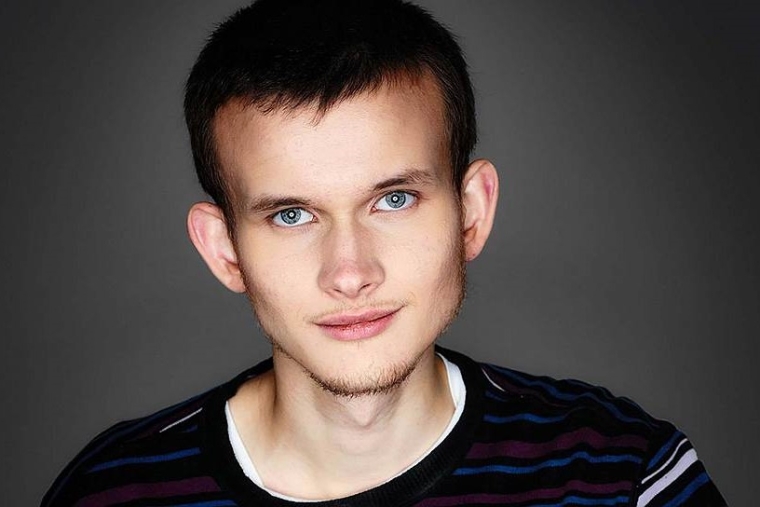 Governments need to tell banks they aren't going to "cut their heads off" if they let those in the digital currency business bank with them.
These are the words of 23-year-old, Russian-born, Singapore-based, Vitalik Buterin.
He's the co-founder of Ethereum, the world's second largest digital currency (behind Bitcoin), which has a market capitalisation of more than US$8 billion.
Speaking to interest.co.nz, he says cryptocurrency firms, exchange platforms and traders are having their accounts closed by banks afraid they'll breach anti-money laundering and countering the financing of terrorism (AML/CFT) laws if they do business with them.
For example, the first precious metals company in the world to accept Bitcoin as a method of payment, Amagi Metals, had five of its US bank accounts shut in 2013.
While the banks eventually changed their tune towards Amagi Metals, its former owner, Stephen Macaskill says: "When I came to New Zealand a little over a year ago, I felt like it was a very similar sentiment as in 2013."
Those trading digital currency are having their bank accounts closed.
A few smaller scale, "home-grown" digital currency exchange platforms have also collapsed due to having their accounts shut. Others haven't even been able to get off the ground, as they've been blocked from the get-go.
Nine months to open a bank account - if you're onto it
Macaskill has managed to open a bank account for a cryptocurrency trading platform he's set to launch in New Zealand in three months' time, Dasset. However it took him nine months to talk a bank around to the idea.  
"It has been very challenging for the businesses in New Zealand. When we talk to the regulators, they do not have much issue with Bitcoin or cryptocurrencies… as long as the businesses follow the rules," he says.
"The banks - that is where it becomes challenging."
His business partner, Fran Strajnar, admits a number of the smaller start-ups that run into trouble don't do the groundwork with regulators before approaching the banks.
Macaskill adds: "A lot of them have had four, five, six bank accounts shut down, because they're walking into a bank at the ground level, meeting low level managers, opening accounts. And then once they start doing more volume, someone higher up the chain sees Bitcoin and shuts it down.
"There is something to be said about talking to the right people…"
He believes the industry will see some progress from Kiwibank in coming months.
Nonetheless, even the top executives in New Zealand "still don't have the basic 101 of what blockchain [the technology behind cryptocurrency] is", he maintains.
Both Macaskill and Strajnar argue that while there is a stigma around digital currencies being used in the black market, the digital footprint they leave as they're traded, actually makes them easier to track than other assets.
What's more, globally they're growing too quickly to ignore. This time last year, an 'Ether' was worth US$10. Today one is worth US$90.
Government urged to walk the talk
In Buterin's experience, regulators have likewise been very "friendly" and want to know what they can do to help the cryptocurrency industry. He wants them to go so far as telling banks to ease up on the de-risking.
"I think governments should be willing to go for this, because they talk very loudly about things like fintechs, sandboxes and so forth, and this seems like a contradiction."
The Minister of Commerce and Consumer Affairs, Jacqui Dean, opened the Blockchain NZ conference earlier this week saying: "New Zealand is a great place to innovate and a great test-bed for new technologies.
"We are the easiest country in the world to start a business, and to do business. We're also the least corrupt. We have flexible regulation, and we're able to be pretty agile and change our settings when we need to."
RBNZ 'generally comfortable' with banks' approaches to crypto
Yet asked whether it would consider issuing banks guidance, similar to that it issued in 2015 in response to concerns banks were applying a "blanket de-risking" approach in closing virtually all their money remittance clients' accounts, the Reserve Bank of New Zealand (RBNZ) said: "Probably not at the present time.
"We're generally comfortable with banks' approaches to cryptocurrencies.
"To date, cryptocurrencies haven't been a large feature of the financial system in New Zealand. We keep a watching brief on cryptocurrency issues."
Banks: We approach customers on a case-by-case basis
The New Zealand Bankers' Association chief executive Karen Scott-Howman says: "Under the law banks do not de-risk whole classes of customers. Instead, they apply their obligations under the AML/CFT regime on a case by case basis.
"They take a risk-based approach and will only cease providing services where they conclude they cannot adequately manage and mitigate the money laundering and terrorism financing associated risk.
"Banks operate in a very competitive environment and work hard to attract and retain customers. That's balanced by the need to take their compliance obligations very seriously. If they can continue to bank a customer within the bounds of their obligations, they will.
"Any policy concerns about the law and its consequences would be best directed to the Ministry of Justice, which administers the law."
A matter of anti-competiveness?
Speaking at the conference, US-based Bitcoin entrepreneur and commentator, Andreas Antonopoulos, went even further than Buterin, Macaskill and Strajnar, in accusing banks of ditching the crypto industry due to competition, rather than just AML/CFT risks.
"They are given free rein to run absolutely anti-competitive behaviour against the one competitive threat they've had in the last 50 years, that they cannot buyout, co-opt, sue, shut down or stomp out of existence…
"Instead of the government looking to create friendly environment, how about yanking on that leash and saying, 'You guys cut that out… stop shutting down their bank accounts'.
"That's what the regulator's job is. They don't work for the banks. They work for us."
Reality check
While Antonopoulos's emphatic comments were met with a round of applause, the reality is a High Court judge a year ago ruled banks can do business with whomever they want.
He overrode the RBNZ's guidance around 'blanket de-risking' and quashed accusations from money remitter, E-Trans International, that Kiwibank was behaving anti-competitively and in breach of its statutory duty under the AML/CFT Act, by closing its accounts.
Antonopoulos went on to say that if New Zealand doesn't embrace the business opportunities cryptocurrency presents, other more open-minded countries will.
He noted there are now more than 37 digital currency exchanges operating out of Singapore, for example.
Yet asked whether he would consider basing some of his company in New Zealand, Buterin says: "I feel like one of the challenges this place would have is being so physically far away from everywhere else. For myself, I'd want to be based in a place where all the stuff that's happening is only 1000km away rather than 10,000km away…
"Though if you can come up with unique advantages for businesses to be based here, then I'm sure you could get something fairly good going."