EQC Act reform to see private insurers receive claims on behalf of EQC; Private insurers urge Government to go all the way and let them assess and settle claims too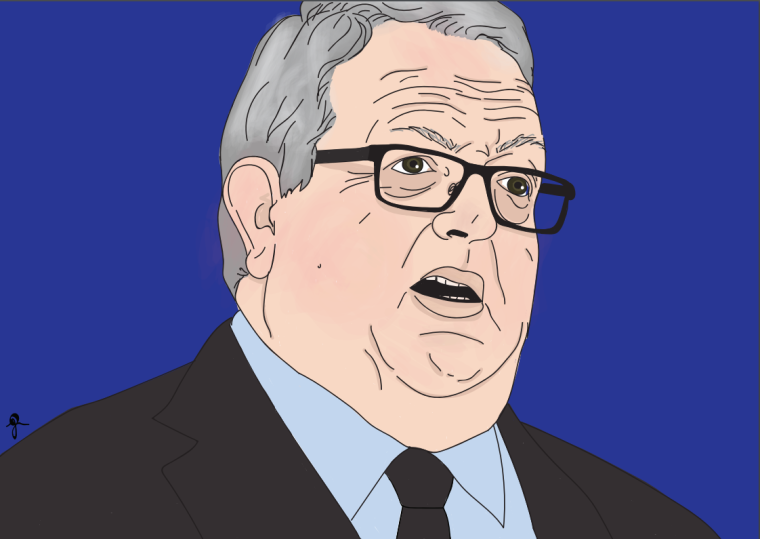 Private insurers have partially succeeded in twisting the Government's arm to enable them to deal with claims on behalf of the Earthquake Commission (EQC) after a natural disaster.
Announcing the thrust of reforms to the EQC Act, the Government says EQC claimants will be required to lodge their claims with their private insurers, who would pass these on to the government agency.
However the Government hasn't signalled exactly how much involvement private insurers will have, and whether they will be responsible for assessing and managing claims as well.
This is something that has been trialled under a memorandum of understanding between private insurers and EQC, in the wake of last year's Kaikoura quakes.
Insurers want to manage the whole process 
Insurance Council of New Zealand (ICNZ) chief executive Tim Grafton says: "We believe insurers should be responsible for assessing and settling all house claims as we have largely been doing for the Kaikoura earthquake.
"The worst outcome would be if the law requires all claims to be lodged with insurers, and then that information passed to EQC to assess the damage and manage the settlements for our customers.
"Insurers are wanting to make this simpler and more efficient for their customers, not more complicated.
"So, we would seek clear direction from the Government to EQC that insurers should be responsible for assessing and managing claims broadly based on the Kaikoura model.
"This will ensure we avoid the situation that occurred in Canterbury where insurers are advised by EQC some years later that the building cap has been breached, and that they should now manage the claim."
All insurers have increased their quake claims provisions years after the Canterbury quakes, and have had to take out more and more emergency reinsurance to pay for new claims.
IAG for example in November bought another $900 million of expensive reinsurance, known as adverse development cover (ADC) to pay for the quakes.
Meanwhile Tower's chairman Michael Stiassny has gone so far as repeatedly blaming the "broken" EQC model for the putting the insurer under financial pressure. The insurer now looks to be bought out by a rival, with it earlier this year coming within $5 million of breaching the Reserve Bank's solvency requirements.
Brownlee: 'The first risk sits with the taxpayer'
However dismissing Stiassny's comments as "complete rubbish", the Minister Responsible for the Earthquake Commission Gerry Brownlee in February indicated he was hesitant about handing too much responsibility for settling EQC claims over to private insurers.
"Remember, the first risk sits with the taxpayer... We have an obligation and a duty to protect that," he told interest.co.nz.
"I don't see insurers stepping up and saying, 'We'll take full liability for earthquake'. When they do, then that will change the circumstances quite a bit.
"In the meantime, we will just cautiously move forward in the interests of every New Zealand policyholder… to make sure that we do ensure that people are going to be properly treated at the time that they have their claims."
Brownlee and Finance Minister Steven Joyce say more work needs to be done on the details of reforms announced today.
The Government hopes to release a draft EQC reform bill later in the year, or early next year, with the changes anticipated to be implemented in 2020.
Clarity around land damage
Brownlee and Joyce say reforms will also "simplify how land damage is covered by EQC and how land and building damage interact".
"Damage that directly affects the property and/or access to it will continue to be covered by EQC. Land cover is also retained in total loss situations where a site cannot be repaired or rebuilt on."
Grafton is pleased with this move, saying: "The Government has listened to our concerns that some form of land compensation needs to be kept in addition to the building cover.
"This means that where land damage has occurred separate funding to the building cover is available to fix the land or access to the property, so the house can be repaired or rebuilt.
"Without these two separate sources of funding, there was a real risk in a city like Wellington, where there are many hillside properties that are likely to suffer land damage in a major earthquake, that people would not be able insure themselves adequately."
Confusion over who pays what for land damage has seen IAG and Tower take EQC to court in an attempt to recoup millions of dollars spent on dealing to land damage in the process of rebuilding or repairing buildings.
Building cover cap pushed out to $150,000
As signalled in 2015, Brownlee and Joyce say they will increase the cap for EQC building cover from $100,000 (plus GST) to $150,000 (plus GST).
The excess on EQC building cover will also be standardised at $1,000. Currently this ranges from $200 to $1,150 depending on the size of the claim
Finally, the reforms will see EQC cover for residential contents insurance done away with.
Grafton says: "The removal of contents insurance makes sense as the focus of the scheme should be on ensuring people can be rehoused after an earthquake, so private insurers will meet all contents claims and having a standard excess helps simplify the claims process."
Overall, he says: "The high-level decisions announced today are good step toward creating a better scheme for New Zealanders."