Kudos for innovative thinking but the current account deficit isn't the full picture, outgoing BNZ boss says of Labour's monetary policy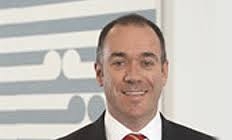 By Gareth Vaughan
The Labour Party's plans for the biggest revamp of the Reserve Bank Act in its 25 year history are innovative but don't tackle the full picture, says outgoing BNZ managing director Andrew Thorburn.
Thorburn, who has commented frankly on public policy during his time in BNZ's top job, told interest.co.nz he hadn't studied the proposals in full detail given the travelling he has been doing. Thorburn is officially succeeded by Anthony Healy as BNZ managing director and CEO today, but moves into the same role at BNZ's parent National Australia Bank on August 1.
"(But) what I did see was that the principles of the Reserve Bank being independent and being primarily focused on inflation haven't changed. And I think if that had have been the case that would have been very concerning because that is pretty fundamental," Thorburn said.
"We (New Zealand) have a very good reputation internationally as a country of running that and being very determined about that."
He said Labour's proposed Variable Savings Rate (VSR) was an innovative idea.
"(Labour finance spokesman) David Parker and co. have obviously thought about it. So I certainly give them credit for thinking innovatively without compromising the principles," said Thorburn.
"But the current account deficit isn't the full picture because we obviously have the capital account as well."
"We do need imported capital to help fund the economy. So I just think that they're very complex issues, they're inter-related, and they need to be thought through and assessed in a balance way," Thorburn added.
"So I'm sort of saying 'tick' that they didn't change some very fundamental points that are critical. As an economist, as a banker and also from what feedback we get from international financiers, I give them credit for thinking about an old problem in a new way."
However he said there was "an asterisk" over whether Labour would be able to control a floating exchange rate.
"No (they can't), that is a function of many other factors. But their specific solutions, particularly the VSR, need to be considered about (in terms of) implementation and impact. And I haven't done that," Thorburn said.
Late last month Parker proposed big changes to the Reserve Bank Act, including allowing the central bank to vary compulsory KiwiSaver contributions to help it control the economy and giving it the additional target of a positive current account balance.
Parker said a Labour-led government would broaden the objectives of the Reserve Bank Act. Other governments had changed how they operated monetary policy since the Global Financial Crisis, and New Zealand had a currency that was over-valued by up to 15% and mortgage rates were among the highest in the developed world, he said. A Labour government would broaden the Reserve Bank's objective beyond inflation and price stability "to also assist to achieve a positive national external balance."
Labour's policy document also hinted at immigration controls, saying "there may be a case for varying inward migration and/or work permits in a counter cyclical manner."