RBNZ in the 'strong position' of having both further room to cut the Official Cash Rate and unconventional monetary policy tools if required, Assistant Governor Christian Hawkesby says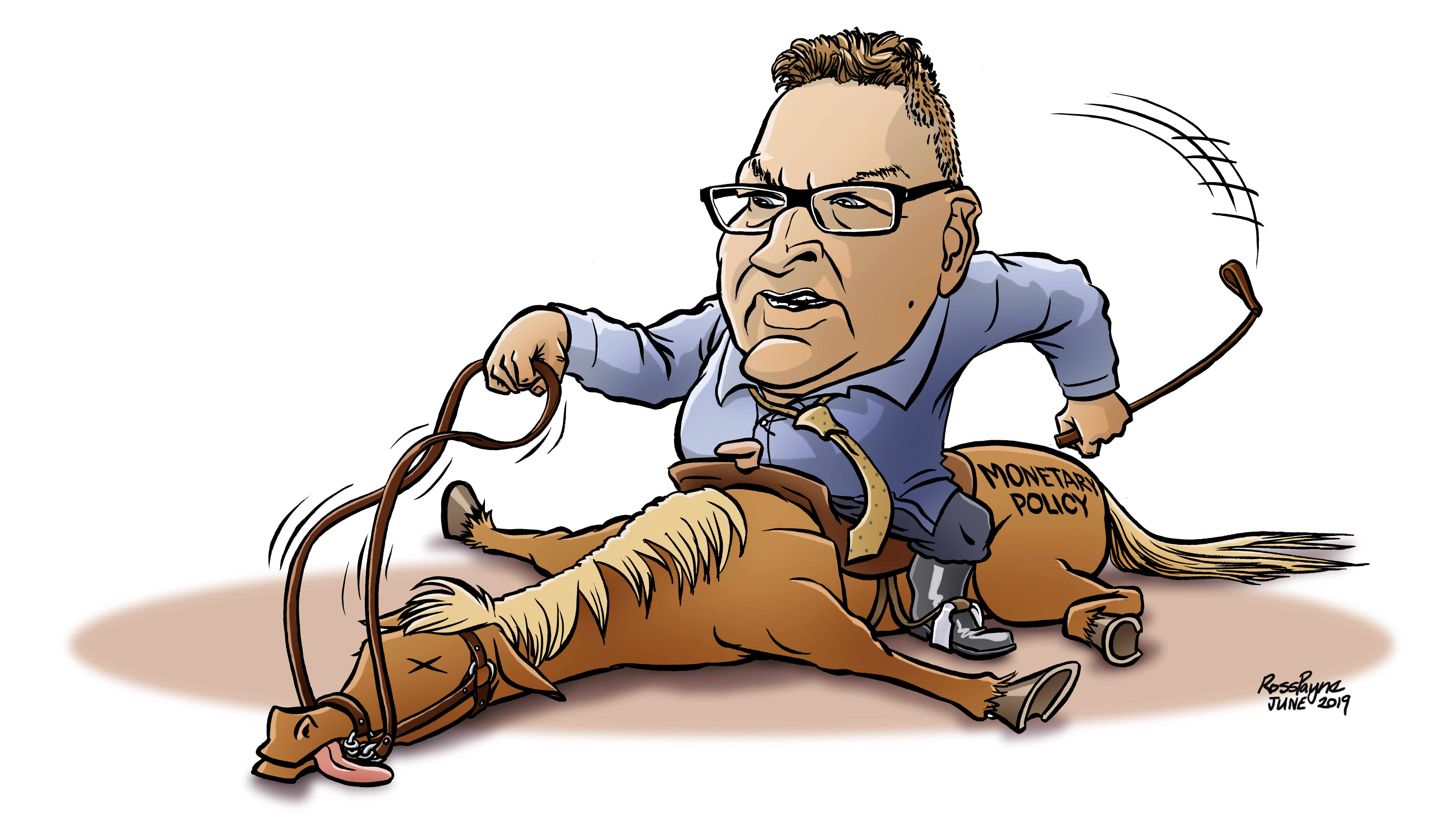 The Reserve Bank is in the "strong position" of having both further room to cut the Official Cash Rate (OCR) and unconventional monetary policy options if required, says the central bank's Assistant Governor and General Manager of Economics, Financial Markets, and Banking.
Christian Hawkesby, who joined the Reserve Bank from Harbour Asset Management in late April, made these comments in a speech in Tokyo. The speech was made on May 30 but released by the Reserve Bank on Wednesday, June 5. Hawkesby is a member of the Monetary Policy Committee.
The Reserve Bank cut the OCR by 25 basis points to a record low of 1.50% in May. At the time Reserve Bank Governor Adrian Orr said he doesn't believe interest rate cuts will become less effective the lower the OCR is.
In a speech to the Bank of Japan's Institute for Monetary and Economic Studies, Hawkesby said the Reserve Bank's central view is that New Zealand's interest rates will "remain broadly around current levels for the foreseeable future." However, the Reserve Bank needs to be ready to adapt to changing conditions in order to meet its objectives even when confronted with unforeseen developments, he said.
"An issue that policymakers and academics are grappling with around the world is the role of both monetary and fiscal stimulus in a world of low interest rates," Hawkesby said.
"There is emerging consensus that coordination is necessary for an optimal response of broader macroeconomic policy. For central banks, operational independence does not have to mean operational isolation. Rather, collaboration with government can be done in a way that builds and reinforces the social licence to operate, by showing a willingness to work with other partners to do whatever is necessary to achieve the broader objective - improving public wellbeing."
But even with coordination between monetary and fiscal policy, if further macroeconomic stimulus is needed quickly the first line of defence will still be central banks, Hawkesby added.
"In New Zealand, we are in the strong position of having further room to provide conventional monetary stimulus if required, using the OCR."
"Having effective unconventional policy options expands the toolbox of a central bank, which is naturally more relevant in a low interest rate environment. In this spirit, we published a Bulletin article last year on the practicalities of unconventional monetary tools in a New Zealand context, and we continue to learn from the lessons of our central banking cousins," Hawkesby said.
"It's better to have a tool and not need it, than need one and not have it."
The Bulletin article Hawkesby referred to details five options available to the Reserve Bank should future economic conditions require the OCR to be reduced to zero. They are moving the OCR into negative territory, buying domestic and foreign government bonds, purchasing interest rate swaps, and providing long-term lending facilities for banks.