Reserve Bank Governor asks Finance Minister for his 'support' and 'respect', as the regulator of banks and insurers takes a more 'intensive' and 'intrusive' approach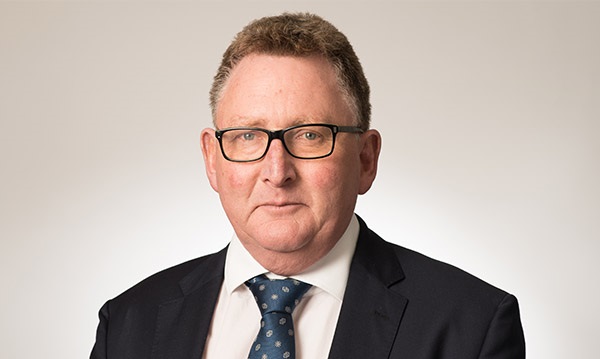 Reserve Bank Governor Adrian Orr is asking Finance Minister Grant Robertson to "respect the Reserve Bank for its advice", as the law outlining the central bank's mandate is reviewed.
Orr, in a speech delivered to the Financial Services Institute of Australasia on Thursday, outlined the changes being made to the way the RBNZ operates as the Reserve Bank Act is revamped.
"Change is now business as usual for the Reserve Bank," he said.
Orr discussed how the bank wanted to "continue to foster co-operation, transparency and mutual trust among our domestic co-regulators, wider stakeholders and global peers".
He then mentioned the Finance Minister as a "key stakeholder" of the RBNZ.
"To get the best out of that relationship, we need to continue to understand government priorities and our contribution to the broader economic wellbeing of New Zealanders," Orr said.  
"But we also want the Minister to understand and support our objectives, respect the Reserve Bank for its advice, and hold us to account for our performance.
"Our role is to make sure the Minister has the information he needs to do that. This is also means working closely with the Treasury who will be acting as monitor on the Minister's behalf."
Robertson's 'in-principle' decisions
Phase 1 of the Treasury-led Reserve Bank Act review focussed on monetary policy. This saw the RBNZ add an objective to support maximum sustainable employment to its inflation target.
It also saw a new Monetary Policy Committee established to make decisions. This committee has done two Official Cash Rate reviews already.
Phase 2 of the review, which looks at the tools the RBNZ has as banks and insurers' prudential regulator, is currently underway.
However Robertson, on June 24 - around the same time ANZ NZ was making headlines due to its CEO's expenses and its use of the wrong capital model - announced a number of "in-principle" decisions on Phase 2.
These included:
introducing a deposit protection regime with a limit of between $30,000 and $50,000
keeping responsibility for all prudential regulation functions with the Reserve Bank
combining the separate regulatory regimes for banks and non-bank deposit takers (institutions that are not registered banks, such as finance companies and building societies) into a single 'licensed deposit taker' perimeter
replacing the Reserve Bank's existing 'soundness' and 'efficiency' financial policy objectives with a single overarching 'financial stability' objective
establishing a new governance board, which will be given statutory authority over all Reserve Bank decisions (other than those reserved for the Monetary Policy Committee)
establishing the Treasury as the Reserve Bank's monitoring agent
The second of three rounds of consultation that make up Phase 2 of the review closes on August 16. Legislation is expected to be brought to Parliament next year. 
Getting the capability to be more 'intensive' and 'intrusive'
Orr said in his speech: "Our approach is evolving, becoming more intensive in terms of regulation, and more intrusive in terms of supervision, in order to better monitor the system, enhance its resilience, and manage the consequences of the distress or failure of individual institutions, if and when they occur."
He said keeping the prudential regulation function within the RBNZ would enable it to "leverage our different tools and market functions and adapt our response as circumstances dictate".
"We are already increasing our capability to deliver effective prudential supervision, as the IMF FSAP and Trowbridge report on CBL Insurance suggested we should.
"This means more skilled people on the ground. It also means building the right analytical frameworks, taking a more sceptical view, and being more willing to act."
Orr said building capability and "being a great team" included "sourcing an increasingly diverse workforce, giving staff the skills and tools they need, and building our leadership capability framework".
He didn't talk much about deposit insurance, but said: "This will be an important element in the regulatory toolbox."
As for the RBNZ's changing governance structure, Orr pointed out how a new corporate-type governance board would set the Bank's "strategic direction and risk appetite".
He said the board would increase transparency, accountability and diversity of thought in decision-making. 
Being answerable to the Board, Orr said he would "certainly feel the difference".
The NZ dollar rose by about a half a cent against the US ahead of the speech, where it broadly remained following the speech's delivery.