S&P comfortable with Govt upping debt as economic growth eases; Economists see less need for OCR cuts; Construction sector wants detail on infrastructure spend so it can gear up; National unhappy with deficit forecast for 2020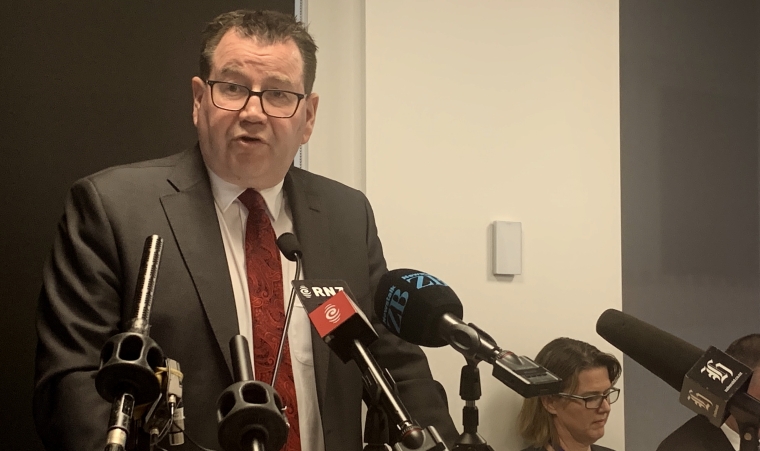 Here are some key responses to Treasury's Half Year Economic and Fiscal Update (HYEFU) and the Government's announcement it will invest an additional $12 billion in infrastructure projects over at least five years.
Details on what projects the money will be spent on are expected to be announced in 2020.
NZ's credit rating unaffected
Standard and Poor's Global Ratings says the additional government spending to occur as the New Zealand economy weakens won't affect the country's credit rating.
The ratings agency expects fiscal policy (government spending) and monetary policy (a lower Official Cash Rate) to contribute more to economic growth than in the past.
"New Zealand's net debt levels compare favourably with its similarly rated peers, and partially offset its very high external vulnerabilities," S&P said.
"New Zealand's wealthy economy and strong institutional settings underpin our ratings."
Fewer, if any more, OCR cuts needed
Kiwibank economists believe additional infrastructure spend will take some of the heat off the Reserve Bank (RBNZ) to stimulate the economy through OCR cuts.
Jeremy Couchman and Jarrod Kerr now only see the need for one, rather than two, cuts next year.
They have revised their OCR outlook in light of both more government spending and the RBNZ last week announcing less onerous bank capital requirements than proposed.
ANZ economists revised their OCR outlook straight after the bank capital announcement, and now also only see one more cut.
Meanwhile BNZ's head of research, Stephen Toplis, doesn't see any further OCR cuts.
He said: "While you can't say categorically that it [more infrastructure spending] will make the RBNZ more hawkish, you can say that it won't in any way shape or form encourage it to cut rates."
Fiscal stimulus still no game-changer
ASB senior rural economist, Nathan Penny, is of the view that fiscal policy is "only marginally supportive of economic activity" so "monetary policy is likely to continue to do most of the economic heavy lifting".
"The Government does have a (modest) fiscal challenge on its hands," he said. 
"Its fiscal headroom has shrunk materially since the May Budget as the economic outlook has deteriorated. 
"With the 2020 General Election rapidly approaching, and voter expectations rising, we anticipate that the Government may face some tough policy choices over the course of the year."
ANZ economists, Sharon Zollner and Miles Workman, said: "We don't think this is a game changer for the year ahead - it's more of a medium-term story.
"The fiscal impulse now averages zero over the forecast horizon, compared to -0.2 at the Budget Update."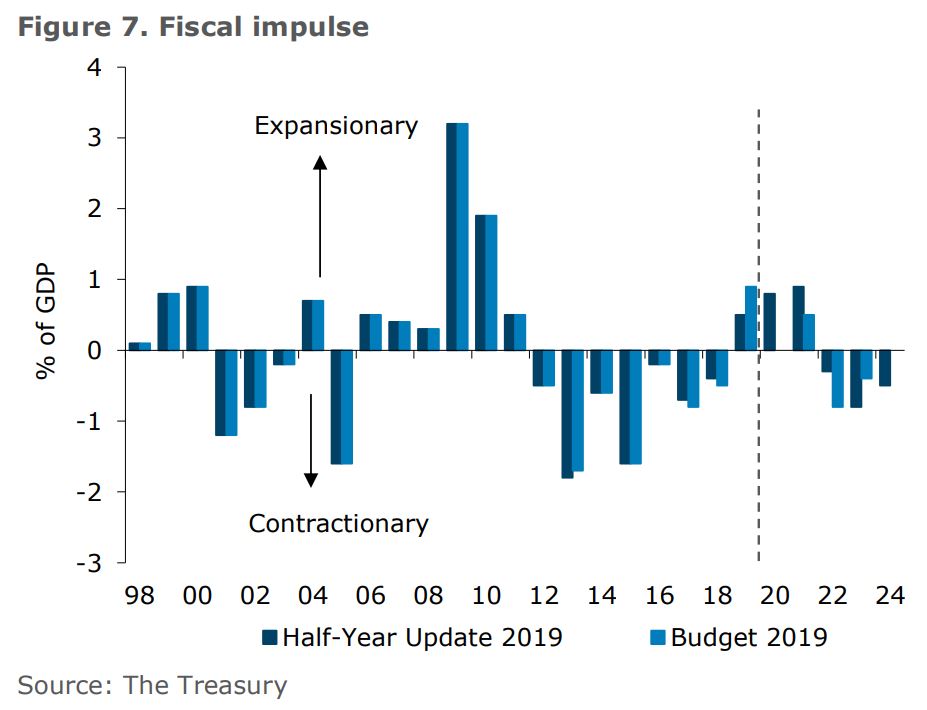 Certainty needed to alleviate capacity constraints
Civil Contractors NZ, which represents 600 businesses in civil engineering, construction and contracting, is calling for details around the new $12b infrastructure spend.
The group's CEO, Peter Silcock, said the longer it takes for project details to be announced, the more likely there will be capacity constraints.
Silcock said that as work on major projects like Transmission Gully, motorways in Canterbury and the Waikato Expressway finish up over the next 18 months, businesses will be looking to provide continuity of work for their employees.
"A year may seem like a long time, but in terms of making major infrastructure projects happen it is not long at all. The time for stalling is over and our members need to know which projects will be given the nod so they can start planning how they will put them into action," Silcock said.
National: 'Govt turning the surpluses it inherited into deficits'
The National Party's main line of attack at the Government is for its management of the economy seeing Treasury forecast a $900m budget deficit in 2020.
"Treasury has slashed its economic growth forecasts which means fewer opportunities for Kiwis to get ahead, less money to go around and more debt," National's finance spokesperson, Paul Goldsmith, said.
"The Government has turned the strong growth and huge surpluses it inherited into deficits, weak growth and more debt with nothing to show for it.
"The Government is pulling the economy down with one hand through added costs, uncertainty and incompetence, and trying to pull it up with other through more debt. It's confused, incoherent and chaotic…
"A National Government would restore confidence and revive our economy by getting on with infrastructure, by making it easier for businesses, large and small, to get on with it and by being disciplined and effective in Government."
National hasn't put a figure on where it wants net Crown debt to GDP to be. 
It wants more roads and is open to introducing congestion charging to pay for them. The party will release a discussion document on its transport strategy on Monday.