Economists forecast that GDP figures out this week will show growth in the September quarter came in above Reserve Bank expectations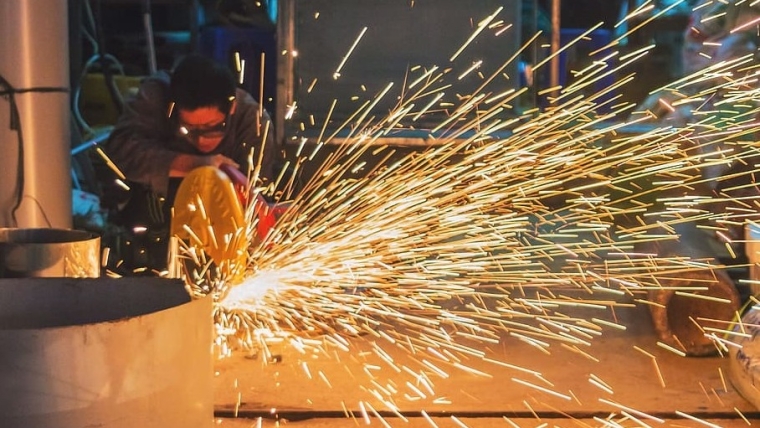 Well, the economy has definitely slowed down, but it hasn't ground to a halt and NZ businesses seem to be going into the end of the year with a much happier mood than was apparent only weeks ago.
The consensus view of economists heading into the release by Statistics New Zealand on Thursday (December 19) of Gross Domestic Product figures for the September quarter is for 0.5% growth over the quarter giving an annual increase of 2.3%.
And there's even some suggestion out there now that we may be coming close to finding a 'base' level for the economy in terms of growth - IE the September quarter may prove to be the 'bottom' of the current cycle.
Whatever the official figures show on Thursday, it looks like the September quarter will have been much stronger than the Reserve Bank was forecasting. It had a growth forecast for the quarter of just 0.3%.
The RBNZ of course moved to try to stimulate the economy with its 'shock and Orr' (as in Governor Adrian Orr's surname) double cut to the Official Cash Rate, which took it down to 1% from 1.5%.
In more weeks there's been some positive signals coming through the economy and the mood in boardrooms appears brighter.  
So much so that the RBNZ surprised by not cutting interest rates again in its November OCR review and bank economists are gradually pulling back on expectations of further downward moves.
On top of this we had Finance Minister Grant Robertson last week announcing plans for a $12 billion infrastructure spend.
"...We think the recent slowdown in economic momentum is finding a floor," ANZ senior economist Miles Workman said.
"Annual growth is looking set to bottom out in the second half of 2020 before gradually lifting as previous monetary stimulus provides support." 
BNZ economists say they had had worried that GDP "would begin to really struggle", as a number of leading growth indicators have slumped that way.
"It still might struggle, and for reasons besides an acute lack of resources," BNZ senior economist Craig Ebert said.
Tailwinds at play
"However, all along, we have found it difficult to forecast a pronounced sag in GDP growth, when there were still a lot of macro tailwinds at play. Population growth remains one of these, running, as it is, around 1.7% per annum. The near record high in the terms of trade – in spite of much slower global GDP growth – is another. There is also fiscal stimulus in the system (ahead of recent announcements of even more to come).
"Yes, we did expect GDP growth to peter to 0.3% in Q3 2019, before it resumed a trend-like pace after that, of around 0.5/0.6% per quarter. However, we are now of the view Q3 GDP will expand 0.5%, for an annual increase of 2.3%.
"This has been aided by the September quarter manufacturing sales and inventory statistics we saw on Monday [of last week]. These inferred a decent increase in the industry's output, when we had been looking for a moderate decline. Processing of agriculture goods appeared positive in Q3. But it was more the signs of resilience in other aspects of manufacturing activity that shored up our expectations with respect to GDP."
The low point
Westpac economists say they've been indicating for some time the September quarter will mark the low point for growth.
"While we think that will still be the case, the trough is shaping up to be not quite as deep as we expected," senior economist Michael Gordon said.
ASB economists expect September quarter GDP increased by 0.7% with annual growth lifting to 2.5%.
"Q3 economic data have been surprisingly robust despite very weak readings from typically-reliable sentiment-based indicators of GDP growth," ASB senior economist Jane Turner said.
"However, we still urge some caution - should Q3 GDP print close to our expectation, then the contrast of the strong outturn against weak levels of business confidence would cast additional uncertainty around the underlying strength or momentum in the economy.
Let's have some Christmas cheer
"We will probably never know the true state of the economy over H2 2019 until well into 2020. NZ quarterly GDP estimates are just that – early estimates, based off a range of survey data.
"StatsNZ does the best with what it has and it is a balancing act in terms of timely estimates for policy makers versus the burden of surveying a representative sample of NZ businesses and individuals.
"Adding to the uncertainty around the trend of GDP growth, StatsNZ will also update its previous GDP estimates to incorporate additional data from annual surveys.
"In the past, on occasion, these revisions have resulted in meaningful changes to the historical growth view. As a result, anything can happen on Thursday, Dec 19th but fingers crossed Santa delivers some positive economic news to finish the year on," Turner said.