Labour's government support partners would back regulation of retail payments as part of moves to stimulate the economy after the crushing impact of the COVID-19 pandemic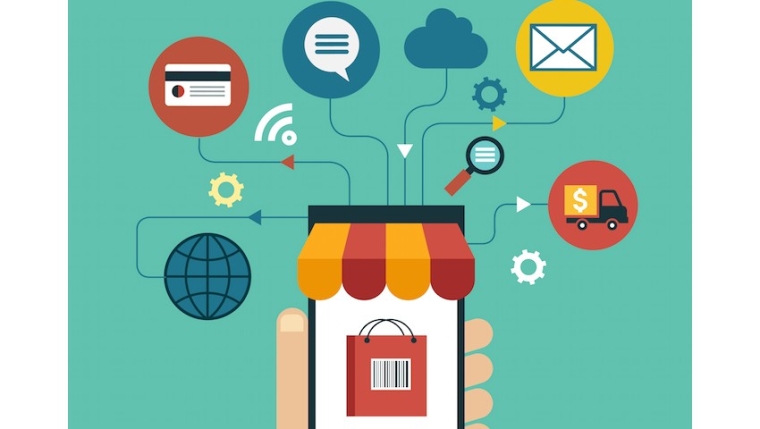 By Gareth Vaughan
As they look for ways to stimulate the economy in response to the COVID-19 pandemic, Labour Party Commerce and Consumer Affairs Minister Kris Faafoi and his colleagues could count on support from their governing partners, New Zealand First and the Green Party, should they decide to regulate to force down the credit and debit card acceptance fees small and medium sized businesses (SMEs) pay their banks.
In a recent five part series interest.co.nz laid out how New Zealand's retail payments sector is dominated by the major banks and their Visa and Mastercard partners, with card acceptance fees typically the third highest cost of doing business after wages and rent for retailers. Unlike dozens of other countries, NZ doesn't regulate retail payments and fees paid by our SMEs are significantly higher than those paid by their counterparts in the likes of Australia and the European Union, with these ultimately flowing through to consumers.
In our series Faafoi told us he hasn't ruled out regulation. So what do NZ First and the Greens say?
NZ First's Commerce Spokesman Fletcher Tabuteau said the party has consistently called for tighter regulation.
"New Zealand has historically paid some of the highest fees in the world. Arguably, competition between card schemes has actually driven prices higher. We can look not only to Australia for examples of regulation, but also the US and the European Union," said Tabuteau.
"When New Zealand First raised this back in 2016, there was agreement from Treasury but caution was suggested, as it did not appear desirable to regulate immediately and some time was needed to see how the market played out. The issue has deteriorated over time as EFTPOS usage continues to decline. New Zealand First would argue it is now past time."
Gareth Hughes, the Green Party's Spokesperson for Commerce and Consumer Affairs, said the Greens support greater transparency and regulation in retail payments.
"We are concerned about high costs paid by consumers and regressive wealth transfer from lower income New Zealanders to wealthier [ones] due to the structure of [credit card] rewards schemes," Hughes said.
"At a time when many Kiwis are doing it tough, the idea of paying needlessly high fees and seeing fantastically high profits sent overseas jars with our COVID-19 approach of pulling together and supporting each other."
"We are glad the Minister [Faafoi] is keeping an eye on the issues raised by the Ministry of Business, Innovation and Employment [MBIE], the Commerce Commission and the retail sector and that he is keeping the door open to regulation," added Hughes.
"Given New Zealand is behind Australia and many other jurisdictions with our light-handed regulatory approach we think there is a case for more active intervention. We urge the Commerce Commission to re-look into the issues last investigated in 2013, and the Commerce Minister to consider banning or regulating interchange and more active encouragement of open banking and real time payments to ensure Kiwi consumers are not needlessly paying more for goods and services."
Labour and NZ First have a coalition agreement and the Greens have a confidence and supply agreement to support the Labour-led government. Thus the three parties between them have a majority in Parliament.
National: 'Regulation does remain an option'
Under the previous National-led government both Paul Goldsmith and his successor as Commerce and Consumer Affairs Minister Jacqui Dean, also aired concerns about retail payments. So what does National's current Commerce and Consumer Affairs Spokesman, Brett Hudson, say?
"We want to see competitive markets delivering better outcomes and lower prices for consumers. [Fee] reductions as reported by MBIE are positive, but the justification as to why they remain stubbornly higher than other comparable markets is unclear," said Hudson.
"Regulation does remain an option but we would need to ensure that any new regulation introduced didn't increase costs elsewhere, as they did in Australia, for instance, with annual card fees increasing," Hudson said.
"At present, both merchants and consumers retain payment choices and are able to find ways to accommodate those in practise. The ubiquity of EFTPOS in NZ has provided merchants and customers with a practical alternative. Should that change, such as through customer pressure to move to contactless payments, the grounds for intervention may change with it," Hudson added.
In terms of addressing the taxation of companies such as Visa and Mastercard, whose NZ revenue is taxed at a very low rate in Singapore, Hudson suggested this is best dealt with through global initiatives such as the Organisation for Economic Co-operation and Development's Base Erosion and Profit Shifting (BEPS) initiative.
Meanwhile, ACT Party Leader David Seymour said the right regulatory intervention is to make prices transparent.
"Retailers should have the right to ensure consumers see the price of paying through different methods so they can decide if a particular card is worth using. It should be illegal for providers to pressure retailers not to add surcharges for different payment methods, as some retailers have complained happens," Seymour said.
Broad issues at play
Whilst banks are temporarily waiving fees on contactless debit card transactions and have increased the limit on contactless card payments to $200 from $80 during the COVID-19 pandemic, there are broader longer-term issues at play.
In a 2016 issues paper MBIE said market dynamics suggested there was cause for concern in both the credit and debit card markets. In interest.co.nz's recent series an MBIE spokesman told us credit and debit interchange fees have dropped by between 8% and 14% since 2016. Faafoi told interest.co.nz he is continuing to keep a close eye on interchange fees.
An interchange fee is charged by the financial institution on one side of a payment transaction using a Visa or Mastercard product or service to the financial institution on the other side of the transaction. A typical card transaction involves four parties being the cardholder, the cardholder's financial institution (the issuer), the merchant and the merchant's financial institution (the acquirer). For most card transactions, the interchange fee is paid by the acquirer to the issuer.
Visa and Mastercard point out interchange doesn't generate revenue for them. However it underpins and grows their networks, meaning more transactions for them to clip the ticket on. Interchange is typically the biggest part of a broader fee known as the merchant service fee. Each bank sets its own interchange rates within a cap set by Visa and Mastercard. The merchant service fee is set by banks.
According to Retail NZ, a lobby group for retailers, weighted average merchant service fees in NZ last year were 1.1% for contactless debit transactions and 1.5% for credit transactions. In contrast in Australia they were 0.6% and 0.8% respectively, and in the UK they were 0.3% and 0.6%, respectively.
"While average weighted interchange fees have tracked down over the last three years, if we start seeing increases I won't rule out taking action including regulation,"  Faafoi said.
"It's important that new payment methods continue to develop, as this will lead to greater competition and lower payment fees passed onto consumers. While I don't have a strong view on particular technologies that might be developed in this space, I expect they might involve mobile and internet-based payments that bypass the card schemes. The development of open banking also benefits consumers by giving them control and choice over their data. So I continue to encourage banks and merchants to explore alternatives to credit card payments and take up the open payment standards that Payments NZ is developing," said Faafoi.
In December Faafoi made it clear open banking isn't progressing as fast as the Government would like. Open banking should give customers greater access to and control over their own banking data, and requires banks to give competing third parties access to their systems. The threat of legislating for open banking remains.
"In my letter to API [application programming interface] providers in December last year, I expressed my concern at the slow pace of progress on industry-led open banking initiatives and outlined my expectations for providers to prioritise this work. I am treating these concerns seriously and will continue to consider the appropriate role for government in this space," Faafoi added.
You can see interest.co.nz's five part retail payments series through the links below.
1) In the first part of a series on NZ's retail payment systems, Gareth Vaughan details the scale of key players Visa & Mastercard, looks at how & why they pay a miniscule amount of tax & how interchange works
2) In the second part of a series on NZ's retail payment systems, Gareth Vaughan looks at how New Zealand's regulatory oversight of retail payments is behind where Australia was at in 2001
3) In the third part of a series on NZ's retail payment systems, Gareth Vaughan looks at the complications of interchange & merchant service fees and finds a government minister still waving a regulatory stick
4) In the fourth part of a series on NZ's retail payment systems, Gareth Vaughan looks at EFTPOS and COVID-19, and finds banks in charge of implementing some of the key technologies that could crimp their revenues
5) In the fifth and final part of a series on New Zealand's retail payment systems Gareth Vaughan lays out a roadmap for regulating the retail payments sector and outlines why this should be done
*This article was first published in our email for paying subscribers on Friday. See here for more details and how to subscribe.