A review of things you need to know before you go home on Thursday; BNZ closing branches, scams proliferate, Harmoney lists, farm sales up, bond yields rise, insurers lose, NZD up, & more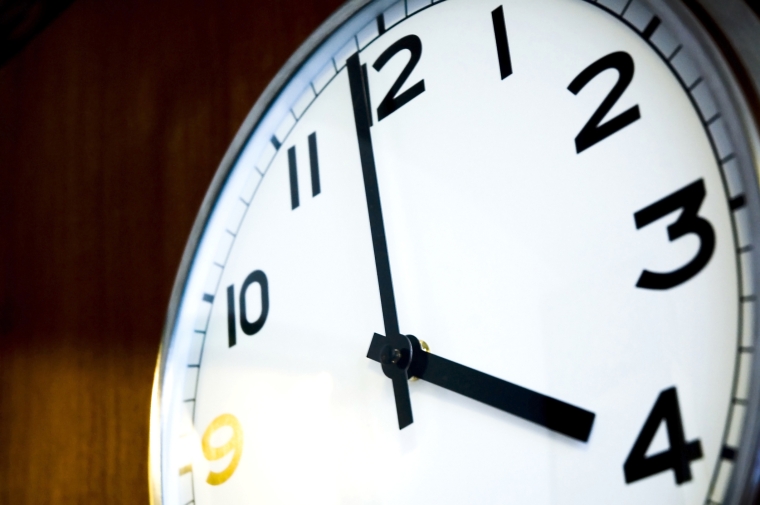 Here are the key things you need to know before you leave work today.
MORTGAGE RATE CHANGES
The Policy Credit Union trimmed its 1yr fixed rate.
TERM DEPOSIT RATE CHANGES
And the Police CU also cut term deposit and savings rates.
SHUTTING
BNZ announced it will shut 38 branches across New Zealand between December and June next year, saying it will help staff 'find new job opportunities at BNZ'.
WARNING
Investors were warned today to beware of a rising volume of scams including phishing scams, in dual warnings from the Financial Markets Authority and Department of Internal Affairs.
LISTING
Online lender Harmoney starts trading on the stock market. It was New Zealand's first peer-to-peer lending firm and has raised around $100 million from investors.
RISING
There were 119 farm sales in New Zealand in October, a good increase on the 74 sold in the same month in 2019. 14 were dairy farms, 28 were grazing units, and 47 were finishing units. Another 13 were horticultural blocks. All were much more than sold in October 2019.
HOT PROPERTY
There were +50% more lifestyle blocks sold in October 2019 (938) than in the same month in 2019 (638), in a surge of activity. In fact, it was the largest number of lifestyle block sales for an October ever. In fact, that caps four straight months of sales over 900.
RISING YIELDS BRING HIGHER DEMAND
There was another $600 mln in NZGBs tendered today. These three tranches attraced $2.669 bln in bids and more than $2 bln was left unsatisfied. Overall, only 41 of 129 bids were accepted. The May 2024 tranche ($250 mln) was won at a 0.22% pa yield. The May 2031 tranche (also $250 mln) was won at a 0.84% pa yield. And the $100 mln May 2041 tranche was won at a 1.59% pa yield. These are all higher than the equivalent previous tenders.
HIGHER AUSSIE JOBLESS RATE
Australia's jobless rate rose to 7.0% in October data released today from 6.9% (NZ = 5.9% in September.) Full-time employment increased by +97,000 and part-time employment increased by +81,800. Their participation rate rose to 65.8% (NZ = 69.8%.)
INSURERS CAN'T DODGE COVID LIABILITIES
In Australia, the NSW Court of Appeal has ruled that pandemic exclusions in business interruption policies are invalid.
GOLD PRICE DOWN
The price of gold has slipped in Asian trade, now at US$1871/oz and down by another -US$7 from this time yesterday and by -US$1 from the closing New York price earlier. London closed last night at US$1876/oz.
EQUITIES UPDATE
The S&P500 ended its session this morning down another -1.2%. The ASX200 is lower by -0.1% in mid-day trade. The NZX50 Capital Index is down -0.4% in late trade. The very large Tokyo market has opened down -0.5%, Hong Kong has opened down -0.7%, and Shanghai is down -0.2% in early trade today.

SWAP & BOND RATES LITTLE CHANGED
Swap rates settled back by a couple of bps yesterday. We are awaiting today's wholesale swap rates. If there are material movements today, we will update them here later. The 90 day bank bill rate is unchanged today at 0.25%. The Australian Govt ten year benchmark rate is unchanged at 0.90%. The China Govt ten year bond is up another +2 bps at 3.34%. And the New Zealand Govt ten year is down -3 bps at 0.84% and below the the earlier RBNZ-recorded fix of 0.86% (-3 bps). And the US Govt ten year is little-changed at just under 0.86%.
NZD RISES FURTHER
The Kiwi dollar is a little firmer today, up to 69.1 USc. Against the Aussie we are a little firmer at 94.7 AUc. Against the euro we are a little higher too at 58.3 euro cents. That all means our TWI-5 has risen to 71.8.
BITCOIN EDGES UP
Bitcoin is a little firmer than this time yesterday, up +1.1%, and now at US$17,927. The bitcoin rate is charted in the exchange rate set below.
This soil moisture chart is animated here.
The easiest place to stay up with event risk today is by following our Economic Calendar here ».