Latest BNZ Confidence Survey suggests Kiwis much less comfortable about growing dependence on China after Fonterra scare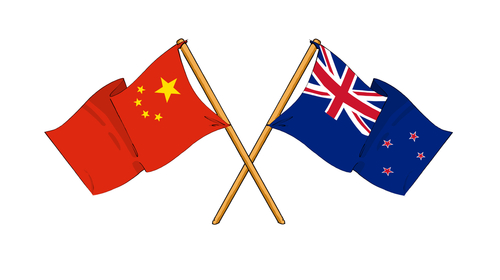 The Fonterra contamination scare has sharply knocked Kiwis' confidence about this country's growing dependence on China for trade, according to the latest BNZ Confidence Survey.
The monthly survey started asking respondents just four months ago how they viewed the growing relationship between New Zealand and China.
For the first three months a consistent net 44% of respondents said they were "comfortable" with the rising relationship with China.
But this month, following the - it turns out unfounded - Fonterra contamination fears the net proportion of respondents comfortable about the relationship has fallen to just 28%.
Within that figure, 56% of respondents were "relaxed", 16% were "indifferent" and 28% - up from just 21% in July - were "concerned".
"Our feelings of ease about New Zealand's growing economic dependence upon China have taken a battering this month following the milk powder scare," BNZ chief economist Tony Alexander said.
While the result was still "firmly positive" the decline in confidence "provides us with the only evidence of how our thinking as opposed to the thoughts of Chinese may have changed as a result of the poison milk worries".
But notwithstanding such thinking, the 582 respondents to the latest survey are overwhelmingly positive about where the economy will be in a year's time in results that back up other recent confidence surveys.
A net 57% of respondents were optimistic compared with 59% in July and 56% in June.
"Confidence is therefore steady at a very high level," Alexander said.
People are still generally overall happy about the prospect of house prices going up - but the numbers of those unhappy about it have risen a little in the latest survey.
"The net percent of people feeling happy that house prices are rising has decreased this month to 11% from 17% in July," Alexander said.
"But the result is above the average for the past four months of 9% and suggests that support for measures which might strongly suppress the currently strong housing market may not attract a huge degree of public support."
On matters of business, a gross 25% of respondents said they were thinking about borrowing more money.
Alexander said this was "not out of line" with the other recent results in the survey.
"There is no clear trend change as yet underway in this rough measure of credit demand from the business sector," he said.
Business borrowing figures have been volatile this year, rather against a trend of apparent growing confidence among businesses as evidenced by surveys.
Latest sector credit figures released by the Reserve Bank on Friday showed a large, and difficult to explain, drop in business lending by the banks in the past month.
Alexander said that evidence from the previous upturn in New Zealand in the early to mid-2000s indicated that business lending lagged business growth because many firms would initially fund expansion from either retained earnings or from new contributed capital from shareholders.