A review of things you need to know before you go home on Friday; Everyone wants to live in NZ; NZSF likes fracking; affordability worsens; syndicators consolidate; power cost yawn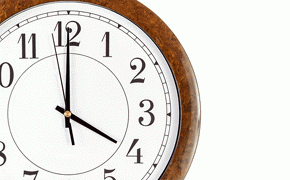 Here are the key things you need to know before you leave work today.
IMMIGRATION LEVELS SOAR
The level of migrants arriving is growing, and fast. People aren't leaving either. Everyone wants to be here. Visitor numbers are up too; the high dollar isn't hurting tourism.
NZ SUPER FUND INVESTS IN FRACKING
The Super Fund has made another major energy investment, committing up to US$250 million to North American gas and oil opportunities with experienced energy investor KKR. Up to US$175 million will go into a new KKR energy private equity investments in North American natural gas exploration and production, midstream, downstream and/or energy infrastructure and services. The remaining US$75 million will be invested with the $2.0 billion KKR Energy Income and Growth Fund, a new KKR fund focused primarily in the development of "unconventional gas and oil resources" in North America.
BANKRUPTCIES DROP RIGHT AWAY
This weeks bankruptcy and insolvency report shows the lowest number of total notifications in 6 weeks. In terms of bankruptcy notifications on their own, 20 is the lowest number since January 10, 2014.
CONFIDENCE HIGH
On a seasonally adjusted basis Consumer Confidence has hit its highest point since February 2005 according to the latest ANZ Roy Morgan Consumer Confidence poll. Although a majority of the responses preceded the RBNZ OCR announcement last week, given the rate hike was so well signaled (and expected), that won't affect this result (says the pollster).
ANOTHER FINCO COLLAPSE ECHO
The FMA has laid major criminal charges against the directors of Viaduct Capital and Mutual Finance, accusing them of 'theft in a special relationship". More here.
AUGUSTA BUYS RIVALS
Mark Francis's Augusta Capital is set to nearly quadruple assets under its management with $15 mln-plus deal to buy KCL and Bayley's syndication business IPT.
CREDIT CARD DEBT STABLE
Kiwis don't have a lot of credit card debt compared to other countries, and it is growing only slowly here. It has taken more than six years to grow by NZ$1 bln. Banks probably see this area as an opportunity; fortunately not too many customers see it this way.
HOME LOAN AFFORDABILITY DETERIORATES
Higher prices have hurt home loan affordability in February; rising interest rates over the rest of the year aren't going to help either.
RETAIL POWER COSTS UNCHANGED
Both lines and power charges are rising at less than 3%, a rate that has been held for over a year now. Politicians are arguing over it though.
WHOLESALE RATES
Swap rates are ending the week basically unchanged from yesterday, although the short end is down 1 bps. The 90 day bank bill rates fell a couple of bps to 3.08%%.
OUR CURRENCY
It's been uneventful trading in the NZ dollar today, markets have run out of reason to change in any direction. The kiwi is 85.4 USc, 94.3 AUc, and the TWI is still just under 80.0 as we head for the weekend here, although remember it trades on in New York until about mid-day Saturday.