A review of things you need to know before you go home on Wednesday; ANZ launches hot rate, NZ 7th best, Q1 no building fluke, Rents bounce up, Akl house prices fall, swap rates steepen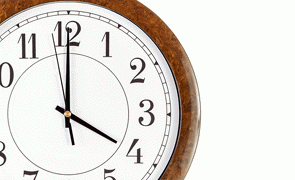 Here are the key things you need to know before you leave work today.
TODAY'S MORTGAGE RATE CHANGES
ANZ jumped into the home loan market today with a 5.75% one year fixed mortgage rate 'special' which is a best-in-market rate. They also decreased their three year rate, but that was nothing unique.
TODAY'S DEPOSIT RATE CHANGES
There were no changes today. But look out for our comparison between home loan and term deposit rates in both NZ and Australia. You are better off as a Kiwi saver.
BUILDING LEVELS HIGH
Q2 construction levels completed came in solidly, holding at the levels that jumped up in Q1 and proved they weren't a fluke. Auckland activity is underpinning the data. Housing is strong. Total building activity was in line with expectations. It is unlikely to negatively impact the Q2 GDP figure out in two weeks.
YOU HAPPY WITH 7TH BEST?
New Zealand is the seventh best place in the world to be born. This is the second time The Economist has run this review. Back in 1988 we were the 18th best. That's progress. But Australia beat us hands down, it seems.
WHEN WILL IT TURN?
The key news today was the continuing fall in dairy prices. Farmers need to budget accordingly. Both Fonterra and Treasury - among others - are assuming prices will fall for the next few months and then rise in Q4. We'll see. Those forecasters will have a nervous wait.
RENTS RISE
Median rents rose in August, according to MBIE data released today. The overall median weekly rent is now $340/week, up $10, although it is lower than the $350/week level in June. Three bedroom houses in Auckland rose $20/week and are now up to $560/week. In Wellington the rise was $10 in August to $480/week. In Christchurch they are at $450/week, up from an unusual fall in July, but back to the same level as June. The charts give the real story.
AUCKLAND HOUSE PRICES DOWN IN AUGUST
Barfoot's median selling price dropped by $15,000 in August, with sales volumes down 7.5%, as the market goes into wait and see mode. Barfoots says the 'Spring lift some weeks off'.
NOT FALLING YET
Gross Government securities on issue in July hit $77.5 bln, in RBNZ data released today.
WHOLESALE RATES
Swap rates rose in a steepening manner following the Wall Street rises overnight. The 90 day bank bill rate was unchanged at 3.70%.
OUR CURRENCY
Check our real-time charts here. The NZ dollar is slowly but steadily falling against the US dollar and is now at 83.0 USc, now at 89.5 AUc and the TWI is at 78.8.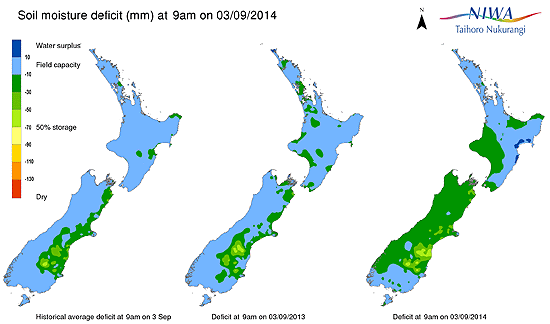 You can now see an animation of this chart. Click on it, or click here.