Bernard Hickey looks at what the RBNZ's decision to pause its OCR hikes means for mortgage rates and house prices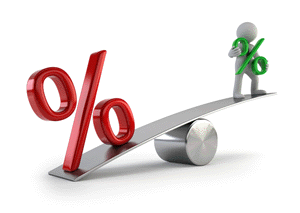 By Bernard Hickey
The Reserve Bank of New Zealand held the Official Cash Rate (OCR) at 3.5% as expected on Thursday and indicated it would remain on hold, possibly until well in next year, because the housing market has slowed and inflation remains subdued.
Governor Graeme Wheeler also repeated a strong warning about the New Zealand dollar being unjustifiably and unsustainably high. The New Zealand dollar fell at bit, as did wholesale interest rates.
Economists said the Reserve Bank's decision to pause could see interest rates held from now until March next year at the earliest, and possibly until June. See more detail on the decision and reaction here.
The surge in net migration has yet to pump up house price inflation much and the Reserve Bank said it was helping to keep wage inflation under control. See more on that here.
The Reserve Bank said it was encouraged the economy was adjusting to its 100 basis points of monetary policy tightening since March. It also pointed to a further moderation of house price inflation.  It forecast annual house price inflation would slide from 6% to 0% by 2017.
However, the bank said it still expected to increase interest rates after this pause.
"It is expected that the OCR will need to increase towards a more neutral level for annual CPI inflation to settle around the 2% target mid point and growth to continue at a sustainable pace," the bank said.
The Reserve Bank has previously indicated neutral was around 4.5%, which would suggest interest rates would rise another 100 basis points over 2015.
What does this mean for rates?
If the Reserve Bank's forecasts are correct, fixed and floating mortgage rates would rise over 7% by the end of 2015 or early 2016, although continued New Zealand dollar strength could ease the pressure.
Floating rates
Advertised floating mortgage rates rose to around 6.75% after the four hikes in March, April June and July. Borrowers can often get cheaper than advertised deals through their brokers because the banks are competing hard, particularly for borrowers with more than 20% equity.
Fixed rates
Banks have been nudging their fixed rates down to around 6% over the last couple of months. See all fixed and floating mortgage rates here.
Bank funding costs from overseas borrowing and local term deposits have been falling, which mean they are in a good position to compete hard and have recently returned to the market to offer more deals.
Fixed rates depend more on wholesale interest rate moves than the OCR. They also depend on the banks' funding costs on international markets, which have been falling in recent months as financial markets are calmer. See more here on what the Reserve Bank thinks is happening to mortgage rates.
Fixed vs Floating
The fixed vs floating decision depends on your outlook for the OCR and your personal situation.
A flat to falling OCR makes floating more attractive, while a fast-rising OCR makes fixing more attractive. In my view, the OCR may not rise as quickly through 2015 as many in the market expect because of the strong currency and the risks of problems in Europe or China.
This had made me less keen to fix for a longer than a year, but recent moves in two and three year fixed rates to well below floating rates have made them more attractive.
What does all this mean for the property market?
The property market is in an unusual situation because of the Reserve Bank's high LVR speed limit and because of a surge in net inward migration over the last year.
Volumes of house sales have fallen in recent months because first home buyers borrowing more than 80% have been pushed out of the market and rising interest rates have changed the equation a bit. The interest rate hikes are also having an impact. House price inflation has slowed. The Reserve Bank lowered its forecasts for house price inflation in this September Quarter Monetary Policy Statement by around half a percentage point and it sees annual house price inflation easing from around 6% now to around 0% by early 2017.
Some new building has started in Auckland, but remains below expected demand from migrants from overseas and from the rest of New Zealand. There's also a lot of catching up to do from past under-building and the need to repair leaky buildings.
Migration has also picked up strongly in recent months as more New Zealanders come home from Australia and fewer leave, which is increasing demand for housing. However, the Reserve Bank said in the September quarter Monetary Policy Statement that it saw the migration surge potentially being less inflationary than it originally thought. See more on that here.