A review of things you need to know before you go home on Monday; more RBNZ delays on capital, lower mortgage rates, listings surge in October, NZD slipping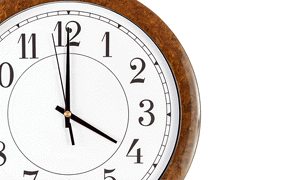 Here are the key things you need to know before you leave work today.
TODAY'S MORTGAGE RATE CHANGES
SBS Bank kicked off the week with sharp new 2 and 5 year fixed rate offers, both at market-leading levels. TSB Bank then came in with its own reductions although none of those lead the market.
TODAY'S DEPOSIT RATE CHANGES
ANZ has raised its 18 month term deposit rate to 5.00%, up 25 bps. However it has trimmed back all its longer term rates by a similar amount for periods 2 to 5 years.
ANOTHER DELAY
RBNZ has again delayed its plan to require banks to hold more capital for mortgages to rental property investors with more than five properties until first half of 2015.
SUPPLY SURGE
According to realestate.co.nz, the number of new listings on the residential property has surged by 32% in October. More than 13,700 new home came on to the market in October. Auckland has 15 weeks of supply, Canterbury 19 weeks of supply as does Wellington.
HSBC CHINA PMI 50.4
Chinese manufacturers again signaled only a fractional improvement in overall operating conditions in October. Output and new business both expanded at the slowest rates in five months, while new export order growth weakened from September's recent peak to a modest pace.
SUSTAINABLE GROWTH
Treasury said in its October economic review that moderating economic indicators point to growth slowing to a more sustainable, but nonetheless solid pace. Inflation remains low and continues to fall below expectations, despite the economy appearing to be operating near capacity. International economic developments point to uneven growth across major economies.
WHOLESALE RATES
Domestic swap rates rose today but only by +1 bp, which is somewhat surprising given there were strong gains in the UST benchmarks on Wall Street at the end of last week. The 90 day bank bill rate was down however and now at 3.67% a drop of -3 bps.
OUR CURRENCY HOLDS
Check our real-time charts here. The NZD is slipping lower today following the massive Japanese money printing announcement on Saturday. It is now at 77.5 USc, at 89.0 AUc, and the TWI is at 76.5.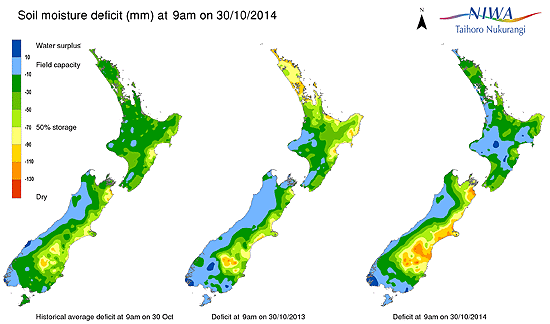 [No update available.]
You can now see an animation of this chart. Click on it, or click here.